Transparent Lower thirds is a package of 4 unique text banners, with masks embedded (contained alpha channel), ready to drag & drop over your corporate – documentaries or music videos!

Depending on your graphics or compositing application, you can change the color of them or their duration. Add your texts & logo in your desired editing software. Great for After effects, Avid, Premiere pro, Vegas, Edius, Fcp -Fcpx and more nle editors.

























Also, check these light burn transitions: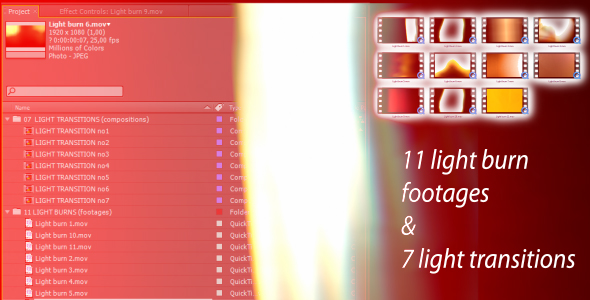 Stylize your videos with these stop motion elements!