Compositing Artist / Stock Footage Creator
Hi! Thank you for taking your time to review my profile and creative portfolio. My name is Louve, I am a professional graphic artist, mostly specializing in vfx for feature films and motion design, whereas shooting with my camera is my second passion. I hope you will find the video stock footage and after effects projects in my profile useful for your work. Videohive has been my biggest discovery recently, I am really fond of this community, so I am constantly updating my portfolio with new additions to help the marketplace grow.
I am always curious to know where my works have been used, so feel free to drop me a note if you wish to share the information. Thank you!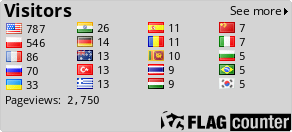 Public Collections
View All Collections