Slide Show Project is an After Effects CS3 Project! It is best for displaying your photos/Videos in a dynamic way. You can present photos/videos from your office, vacations, events, birthdays- anything!
I have tried to keep the project as simple as possible so that you can easily edit photos/videos, text, colors etc.
You can Add as many pics as you want and a Simple way of doing that to make Multiple Copies of the downloaded AE template, then add your photo/videos and render out. Do the same with other Copies as per required.So in the end you will have multiple movie file renders then import all the renders in one new composition, put them in sequence and render out one final Render!!

With the ONE CLICK COLOR Management system you can easily change the Colors of Borders, text, Text BG, transition, Main BG etc.

COLOR MANAGEMENT SYSTEM UNIVERSALIZED FOR ALL LANGUAGES!

. Easy to Edit!
. After Effects CS3 and above Project
. FullHD 1920×1080
. Duration: 1min
. No plugins
. 18 Video/Photo Placeholder
. 30 Text Holders
. One Click Color Change Option
. Easy to customize

Photo Placeholders Not included.

Music track "We All Slip" can be Purchased:HERE

Free Font used: ROBOTO
Some photos used in the preview are under CC licensing:
Roberto Weiko The Green Party Eustaquio Santimano howzey Kiril Strax Nara J Nara J Doug Wheller The Green Party Eustaquio Santimano Haresh Bortes tfjensen Alacchi Alacchi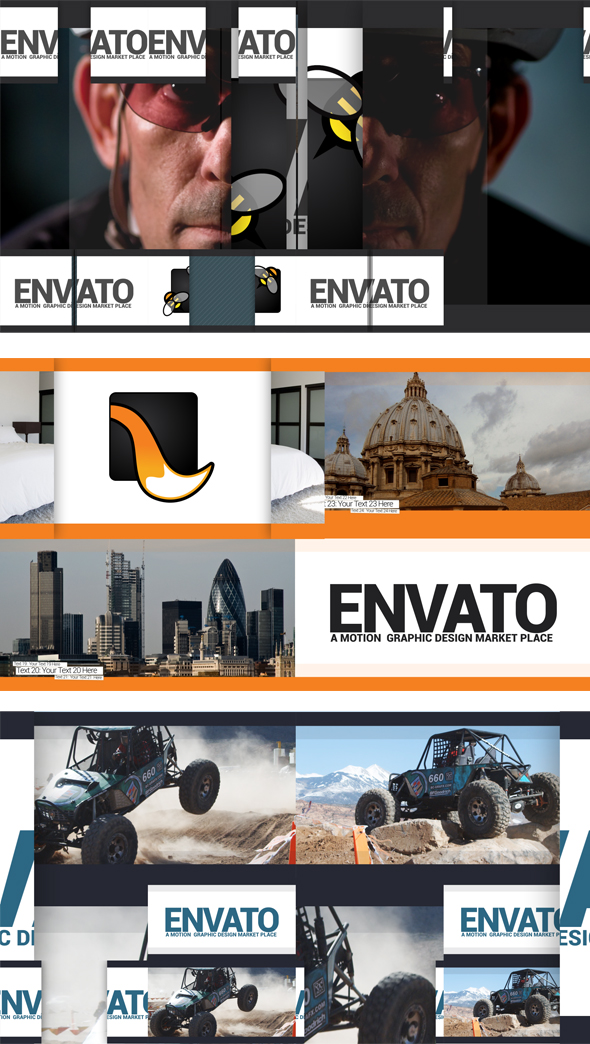 Please don't forget rate