Hi.
Glassy Displays is a 1080p project. 45sec long. 7 video or picture holder. Pictureholders are 720p. The text revealer at the end is a separated composition, so you can use it separated. Optical Flares and Trapcode Particular 2 is requirements for those who want to play with colors. However their is a second project with Pre-rendered animations for those who don't own the plug-ins.
Link to the font is included in the Help file. Its free to use. Videos are for preview and not included in the zip file.
I hope you like it.
Check out my other projects: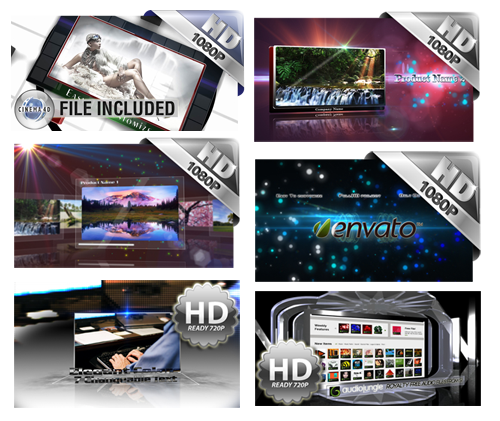 .