The project allows you to prepare a unique presentation in a short time. You can easily demonstrate your application on any device. The package includes the most popular devices of the famous world brand.
If you are a professional in AE
The project is very flexible and allows you to customize your own device animation. This will give you an individual presentation if you do not want to use existing pre-made scenes.
Description:
After Effects CS6 and above
Element 3D v.2.2 plugin needed
Full HD 1920×1080; 29,97 fps
192 scenes (32-Mac, 32-Phones (5C, SE, 7, 8, X ) 32-Pad Air (Pro), 16-Pad Pro + Keyboard, 16 – Watch Series 3, 32-Book Pro TB (Air), 32-Group devices)
10 Transitions, 8 Infoscreens
6 devices ready for your animation (Pod-Classic,Touch,Shuffle,Nano; Keyboard, Mouse)
17 3d models (OBJ) Phones (5C, SE, 7, 8, X ), Watch Series 3, Pad Air, Pad Pro+Keyboard, Mac, Book Pro old, Book Air, Book Pro Touch Bar, Pods, Keyboard, Mouse, Pencil
13 Element 3D (e3d) presets included
Modular structure. Very easy customize. PDF tutorial included
Expressions control (Light, Shadow, DOF, Reflection)
Expressions universalized (All interface languages are supported)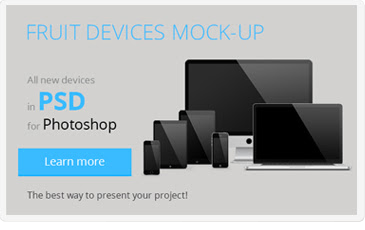 Pictures and video in devices not included in project, I took them: here,here,here,here,here,here, here
Update Log:
Ver.5.0 (18.10.2017)
- Phone X, 8, SE ; Laptop Book  Pro witch Touch Bar; Pad Pro + Keyboard + Pencil; Watch Series 3 models added
- 13 Element 3D presets added
- Element 3D v.1 project deleted (morally outdated)
- Optimized scenes. Scenes with similar devices are combined. For example, scenes with the same animation of phones are combined into one, where you can select any phone model.
Ver.4.0 (10.02.2015)
- Adapted to Element 3D v.2
Ver.3.0 (23.09.2014)
- Added IPhone 6 shots (32)
Ver.2.0 (27.05.2014)
- Add another 112 animated scenes
- Added LaptopBook Air, iPod all models, Keyboard and Mouse
- Now expressions control in each scene
- You can control the shadow, light, depth of field, reflection of some devices