Hi-end Camera Recording Overlays in Ultra HD
A set of carefully crafted elements to complete the camera overlay effect. This pack contains over 30 premade animated and static elements. Just drag and drop the file (animated or static) over your original footage and that's it. All of the overlays and single elements are prepared in ultra HD resolution (3840×2160), but you can use it on every lower resolution—just scale it down to the pixel size you need. If you want to use it in some other way or crop you can make your own design in the attached Photoshop CS6 file, with all elements ready to go. That is the huge bonus, and the best starting point to the limitless overlay modifications for your own looks.
Audio

In the preview file I have used the great "Upbeat" from SoonOnTop.
You can find it on AudioJungle—just click the logo above.
Pack Details
In this great collection you will find:
5 ultra HD animated camera overlays
5 various animated audio elements
4 prerendered timecode runs
2 animated record indicators
4 ultra HD screen guides
1 ultra HD exact 1px scan lines PNG
Lot of static elements and a Photoshop CS6 layered file full of the good stuff
Screenshots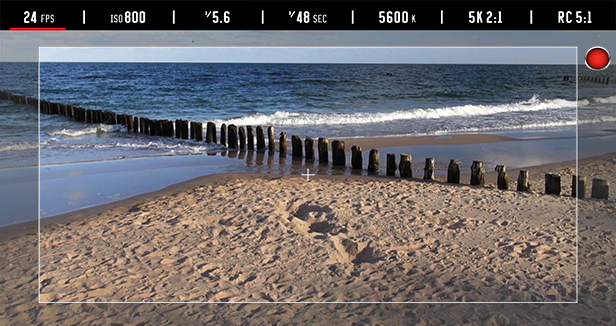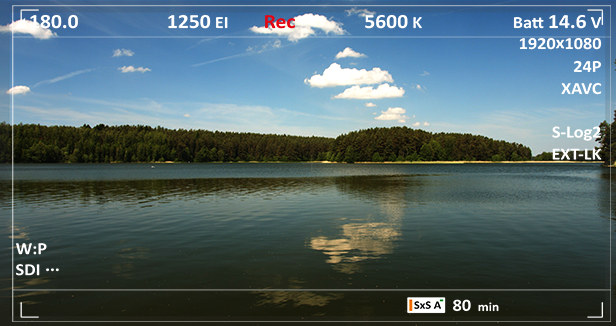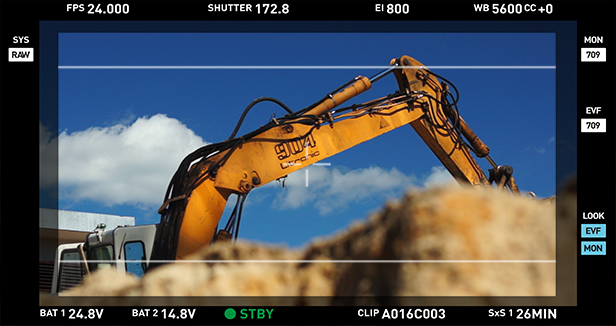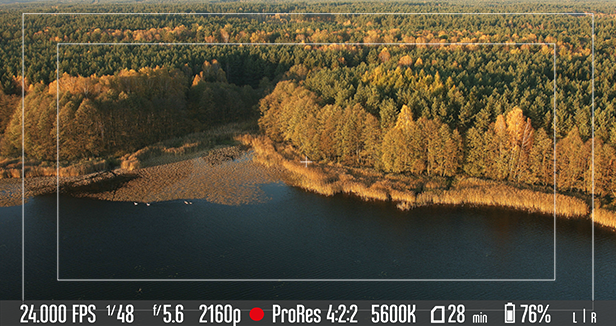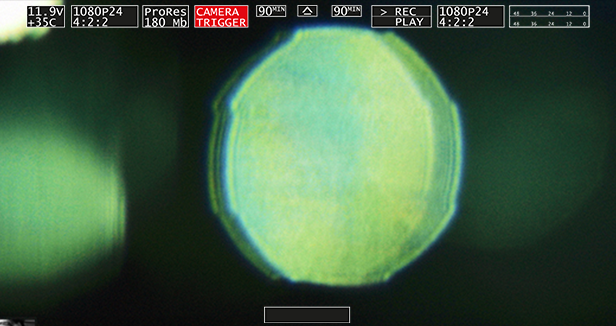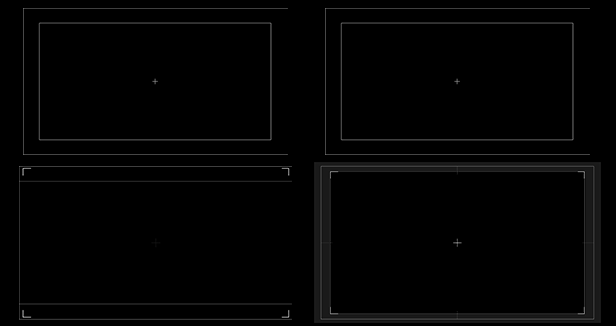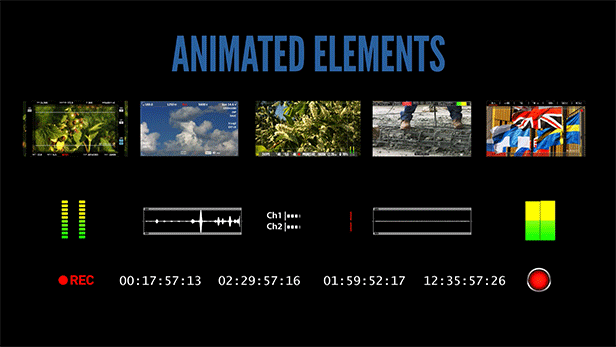 Usage
You can use this royalty-free footage in various projects: documentary, reportage, videoclip, music video, corporate movie, promo video, corporate communication, advertising, commercial, news coverage, tv programme, and many more. All video footage used in the preview file is available on my Videohive channel—just dig deep in my portfolio section for the best royalty free footage for your projects.

Topics covered
16×9 24p 4K 60p aja alexa angle aperture arri blackmagic canon cion dragon effect epic F5 F55 FS700 filter GH4 guide guides hd lens lines monitor motion odyssey overlay Q7s panasonic pocket record recorder red scan scarlet shutter sony standby static system UHD ultra XDcam