Professional Projects for After Effects on Videohive
Hey, everybody!

Welcome to my profile page, here on videohive!
I've been creating professional After Effects Templates for over 8 years.
I manage to create bright and dynamic projects of openers, presentations, slideshows and promo materials. I also create motivational and active sports templates. Sometimes I create creative and fashion templates.
I love the fast, dynamic style of my work.

My templates are very good for social media use. Just use them and publish fantastic videos on instagram, youtube, facebook and other social networks.

In my templates I try not to use third-party plugins and add-ons. All my projects are 100% created in Adobe After Effects. I always make my templates well organized, easy to use and modular. All the settings in my projects are placed on separate control layers, which makes it easy to set up and use my projects.

I also include a video tutorial for each project to make it even easier to use.

Please view my portfolio and choose any project you like.

Enjoy.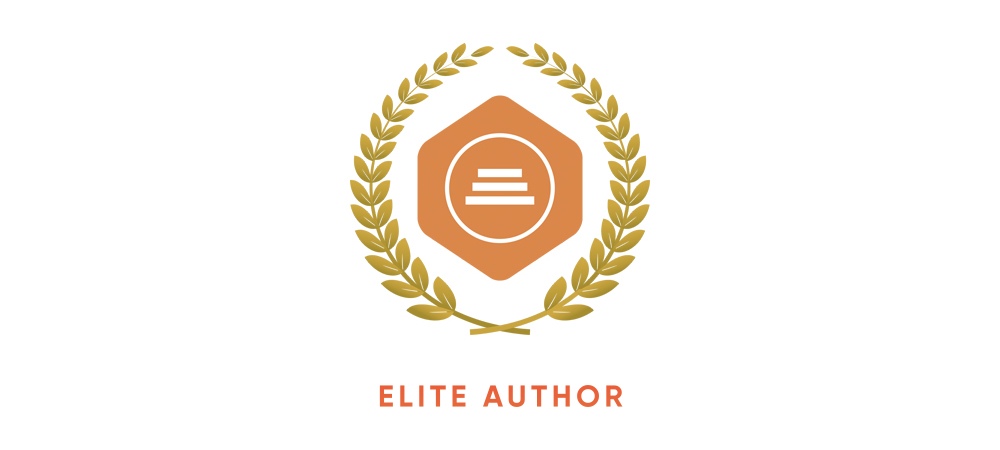 Customer Reviews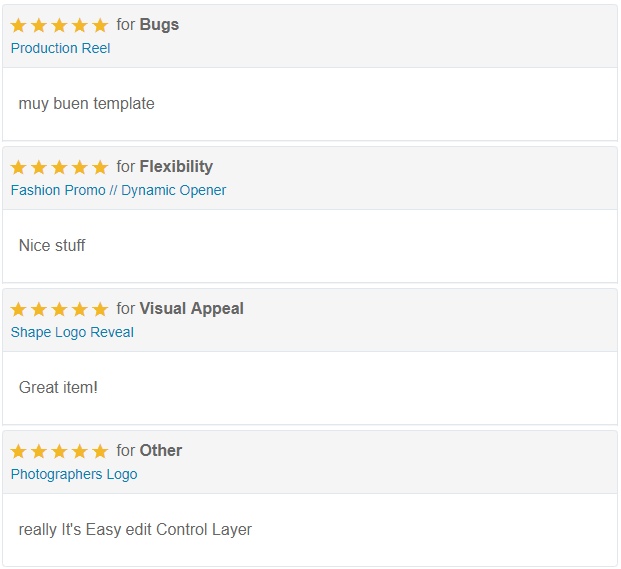 After Effects Projects and Video Template by Toyda
Modern Sport Opener
|
Sport Promo
|
Fast Fashion Show
|
Fashion Minimal Opener
|
Action Trailer
|
Dynamic Opener
|
Modern Promo
|
Fashion Frames
|
Modern Dynamic Opener
|
Sport Promo
|
Fast Energy Opener
|
Fashion Style
|
Clean Fashion Opener
|
Sport Opener
|
Fashion Opener
|
Energy Opener
|
Urban
|
Abstract Opener
|
Motivation Sport Opener 2
|
Modern Slideshow
|
Epic Reel
|
Quick Fashion Opener
|
Action Opener
|
Fast Dynamic Opener
|
Modern Stylish Opener
|
Fashion Show
|
Sport Opener
|
Dynamic Fashion Opener
|
Sport Promo Opener
|
Urban Rhythm | Modern Opener
|
Fashion Stylish Opener
|
Epic Sport Opener
|
Urban Sport Opener
|
Sport Promo – Fast Opener
|
Fashion Slideshow
|
Production Reel
|
Urban Opener
|
Fashion Promo
|
Fashion Opener
|
Sport Promo – Cars Reel
|
Night Club Party
|
Modern Movie and Film Title
|
Fashion Promo // Dynamic Opener
|
Ultimate Demo Reel
|
Sports Opener – Extreme Intro
|
Fashion Opener – Promo Slideshow
|
Sport Epic Motivation
|
Extreme Sport Opener – Motivation Sport Promo
|
Motivation Sport Opener
|
Fashion Week – Promotion Reel
|
Fast Promotion and Opener
|
Rock Opener
|
Fashion Promo Opener
|
Photographers Logo
|
Shape Logo Reveal
Public Collections
View All Collections