Radio Magas
RADIO MAGAS is one of the top graphically design network.The idea originally started about 10 years ago with main focus mostly on MOTION GRAPHIC & SHORT FILMS.
Sense then Radio Magas web developers & designers have come a long way and have done many motion graphic, short films, interviews, and editing for TV commercials. Radio Magas uses a multi communication system to broadcast in much higher level through their website and YouTube. Our top priority is to be the best of the best and to keep everyone posted with the latest development in computer animation technology.
We are a team of very different individuals with very different personalities and hobbies. What we do have in common is talent. When talent fits together like this sparks fly!
The other member of the team is you, the client. We can promise you that we will help you to achieve your objectives, whatever they are. We hope here in RADIO MAGAS you find our stock footage's and graphics helpful to your work.
Regard
Radio Magas
www.radiomagas.net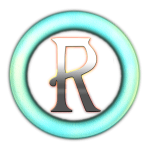 Public Collections
View All Collections