For AE CS5 and above.
This template uses Element3D v2 plugin.
13 titles versions in one template.
Each version has 4 animations.
Each scene 1920×1080 resolution, 29.97 fps, and 8 seconds long.
For both 2,35:1 and 16:9 aspect ratio standarts.
Music used in the preview video was created by the great Audiojungle author TrendingAudio.
Simple project structure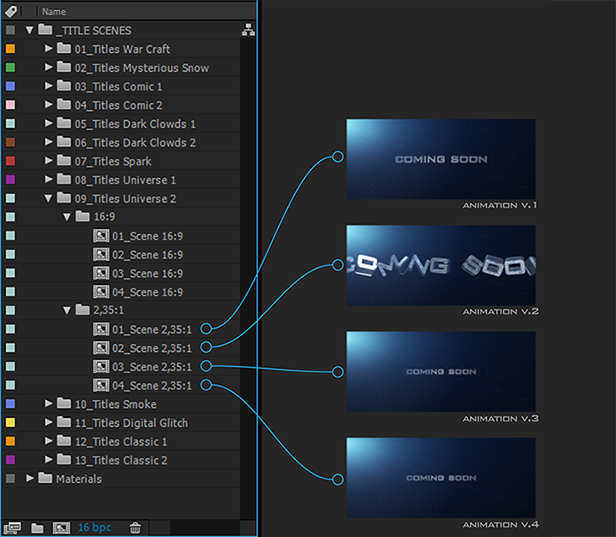 Easy to edit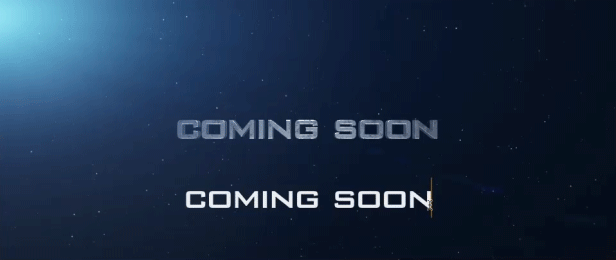 screenshots


still having questions?
Just drop me an e-mail via my
profile page!
Usually I answer in less than 24 hours!
need personal customization?
If you don't have an After Effects, 3rd-party plugins, Time, or you just don't want bother yourself?
I can offer you customization service for a small fee.
E-mail me through a contact form on my profile page.
This offer available for
any
videohive project with
any complexity
!
Tags
: trailer, movie, teaser, film, intro, titles, title sequence, opener, promo, toolkit, 3d text, title animation, title sequence, title opener, trailer titles, trailer text, trailer intro, metal titles, cinematic trailer, cinematic opener, cinematic logo, cinematic trailer titles, blockbuster trailer titles, glitch titles, epic trailer, epic opener, epic intro, intro video, movie trailer, movie titles, movie opener, movie reveals, opener video, hollywood titles, warcraft, avengers, plexus, smoke, snow, clowds, universe, stars