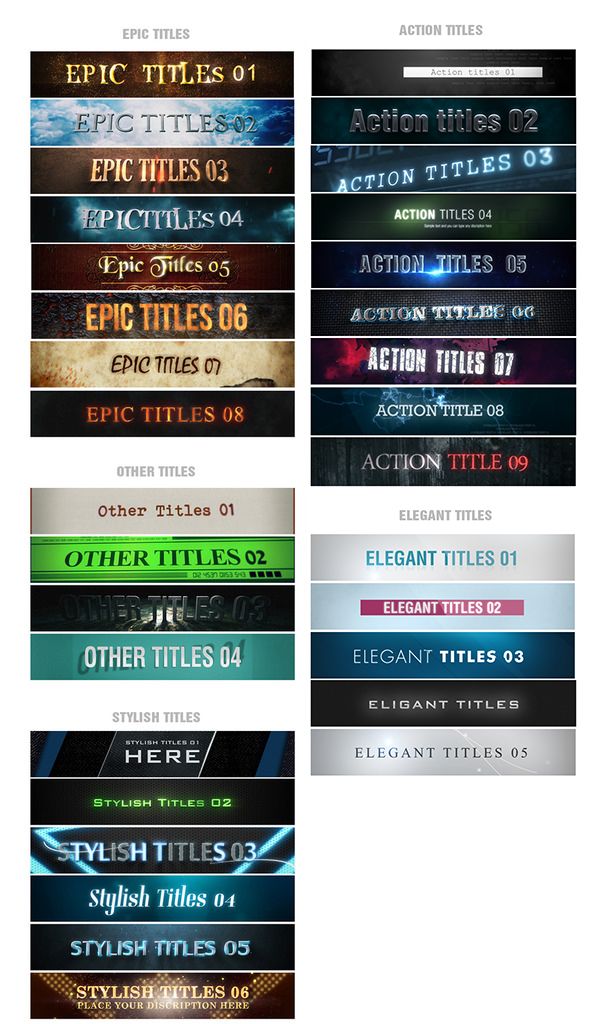 PREVIEW VIDEO PROJECT FILE INCLUDED.
There are 30+ different trailer title AE projects.
Overall 160+ Titles.
131mb only.
No plugins required.
All can customize very easily.
If you need any help Read "help.txt" witch included with project.
2K (2048×1556), Full HD (1920×1080), HD TV (1280×720), Pal DV (720×576)
Click here to get audio file.
Music by well known author SkyProductions.
I used creative commons license footage's.
http://vimeo.com/43349827
http://vimeo.com/40921995
http://vimeo.com/41853181
http://vimeo.com/25639230