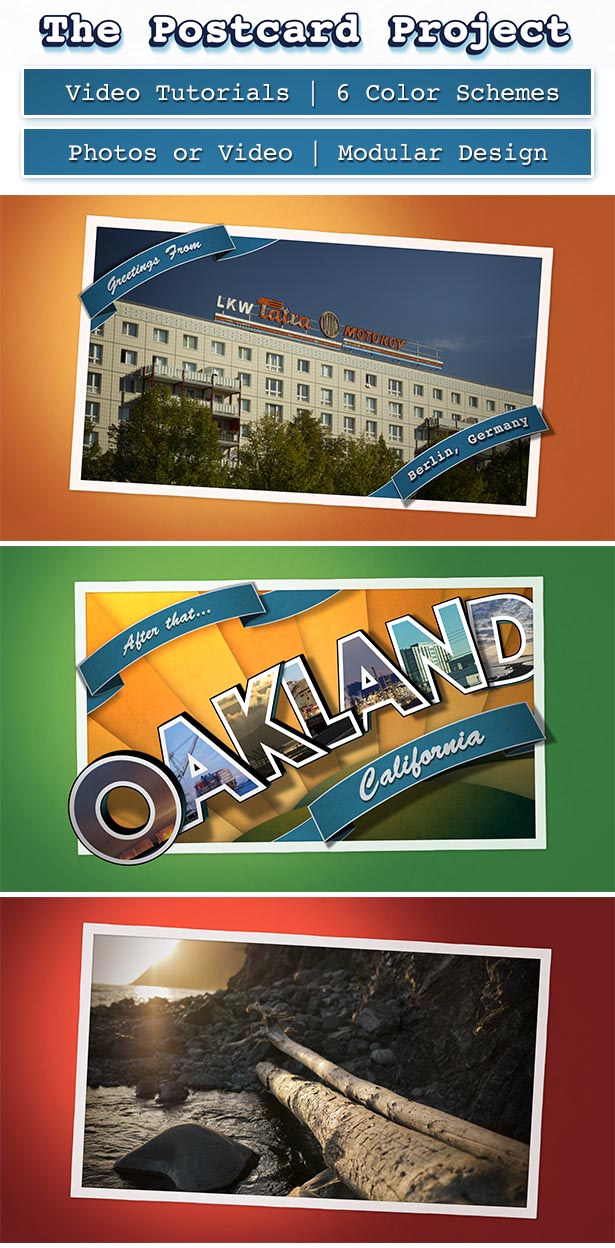 The Postcard Project is the perfect photo or video slide show to capture your next trip! This project is based on vintage "Greetings From" post cards that you've seen all over. The one's you see here are totally customizable to suit your needs: add a different video or image to each of the letters in the city's name and adjust the layout with easy-to-use controls!. The Postcard Project is completely customizable: easily change the timing, color, or camera moves! Plus, there are extensive video tutorials to get you started!
Features

- 5 City Postcards
30 Footage placeholders
Multiple background design options (Or use your own Photo!)
Easily change color and timing using customized controls
Includes 6 ready-to-go Color Schemes
No special plugins required!
Full Trailer comp you see in the promo
Fully customizable
Modular design! Make it longer or shorter!
1080p
23.97 fps
CS5, CS5.5, CS6, CC compatible
Video Tutorials!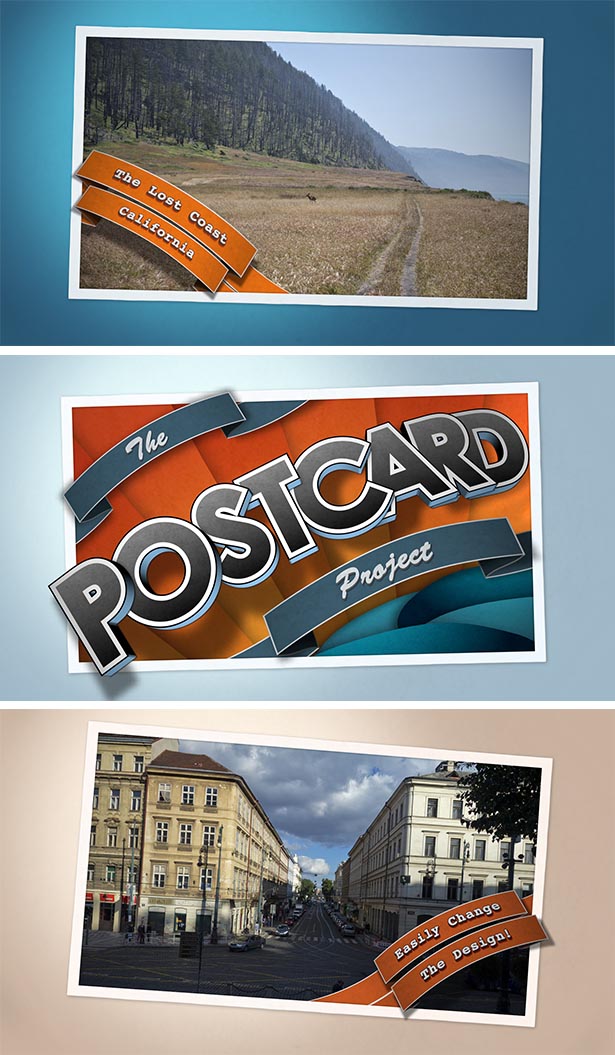 NOTE: MUSIC NOT INCLUDED
"Happy and Sunny" by PR_Music Productions: http://audiojungle.net/item/happy-and-sunny/7641506?WT.oss_phrase=happy%20and%20sunny&WT.oss_rank=1&WT.z_author=PR_MusicProductions&WT.ac=search_list