Show Opener Pack
Show Opener Pack is a perfect choice if you're looking for graphics on broadcast networks or morning / evening shows. You can also use the template for your web / YouTube channel idents, for documentary, social media / technology event, online trending news, gaming or sports shows (see customization example on the preview video).
Featuring a short and quick intro for your program. Coupled with additional graphics, 2 lower-thirds, credits, editable logo and reveal with alpha, transitions, fast bumper, sponsor titles and scrolling text.
Fully Customizable using intuitive Universal and Local Controls. Adapt and Customize the Project by changing Colors and the look of the Show Logo. Go from a Light to Dark look, while maintaining the clean, minimal and modern style.
Unique Template Design allows you to Render your final Video at any Resolution. Just change the Dimensions of the Render Composition from 1080p to 4K or more.
Using Cut-Out Images (like in the preview) is optional. You can use normal Images, Videos, or any other Footage Element.
Template Features:
AE Project Includes:

01 Opener – 00:15 Seconds
02 Bumper – 00:05 Seconds
03 Transition – 00:02 Seconds
04 Graphics

Lower Third 01
Lower Third 02
Scrolling Text
Sponsors
Credits

Resizable Project Design
For After Effects CS5.5 and Above
Very Easy Editing and Customization
Universal Color & Feature Controls
Works with All AE Languages
Video Tutorial Included
Fully Customizable
No Plugins Required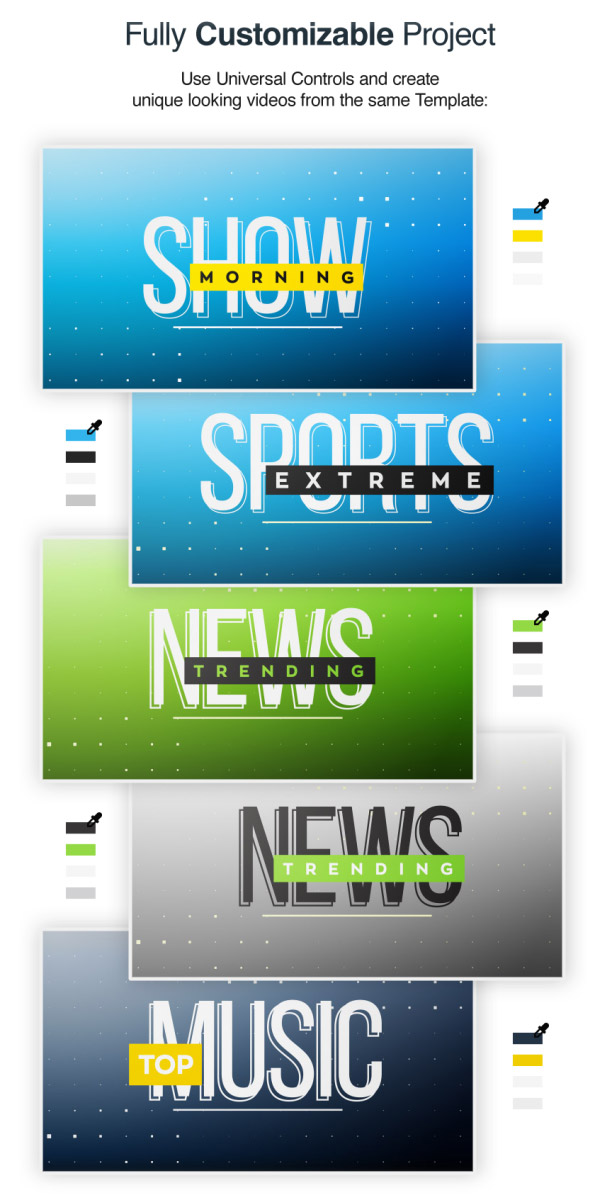 Opener Screenshots: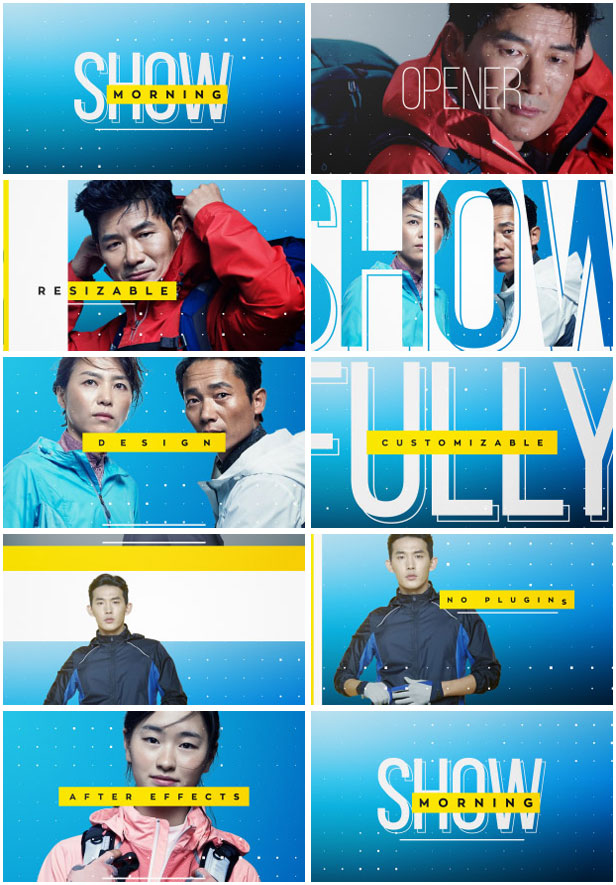 Graphics Screenshots: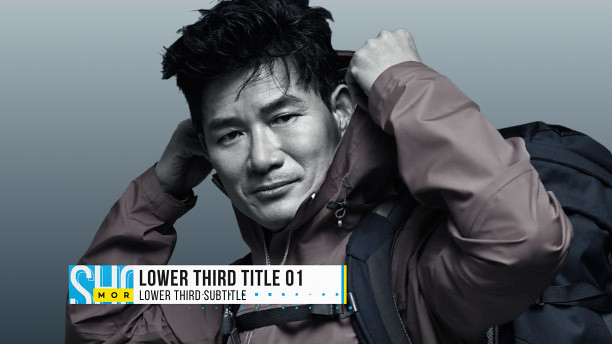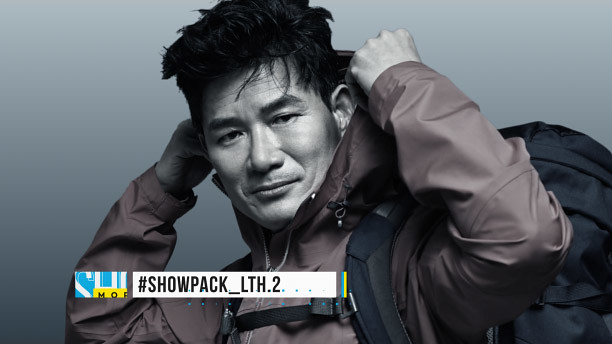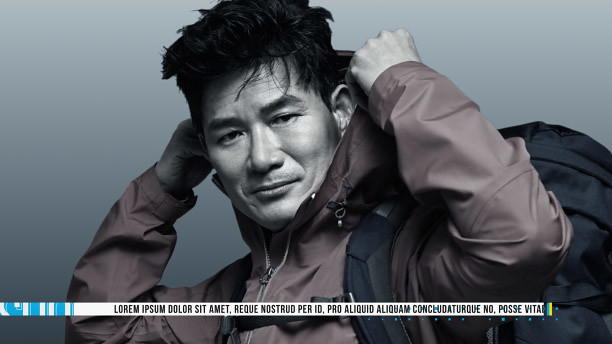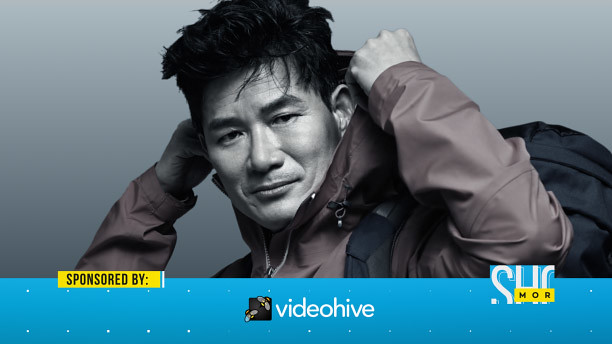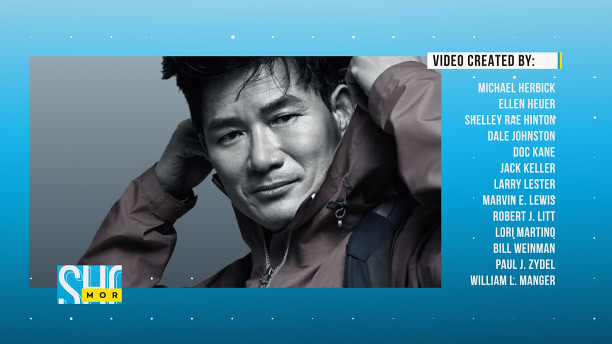 Customization Screenshots: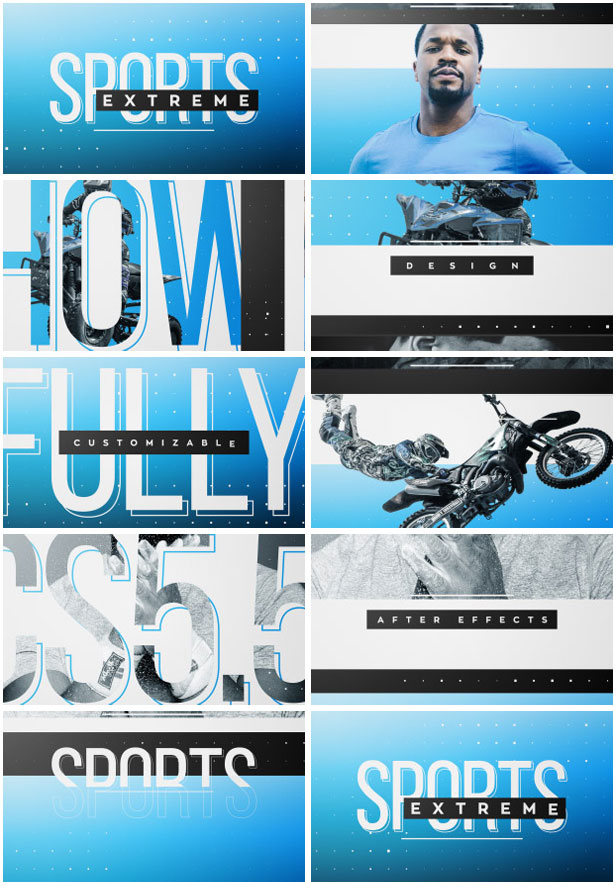 Music, Fonts and Footage not included:
Similar Projects: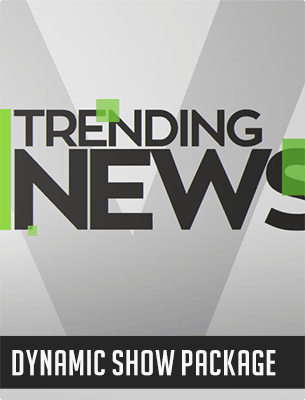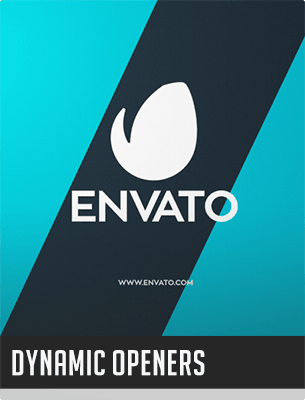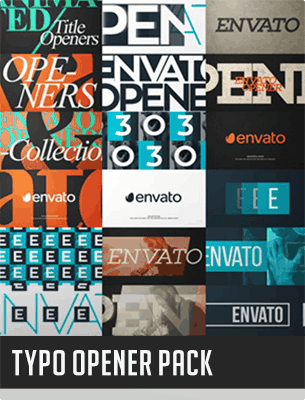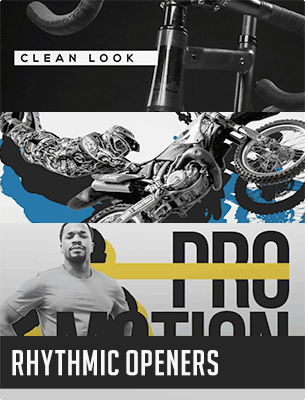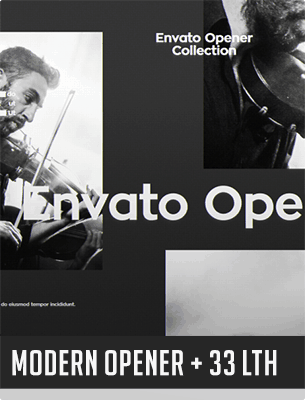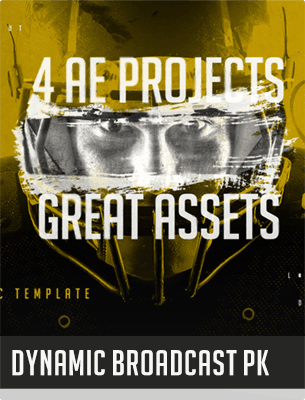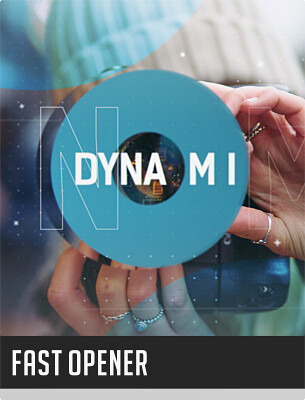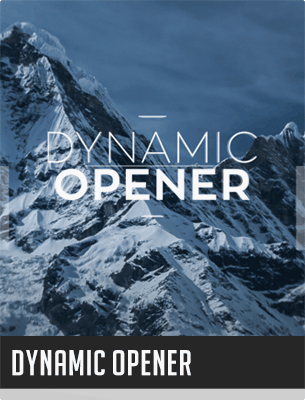 Collections: