Rain or Real Rainfall Effect
This simple pack contains 4 footage with alpha channel to recreate a real rain effect. Your static image can become real!
These clips are wider than a normal 1080p (2500×1080p), so you can resize them and duplicate the layer to obtain a heavy rain effect.

Contents:
- Rain (2500×1800px)
- Splashes (2500×1080px)
- Water Circles (2500×1080px)
- Fog (2500×1080px)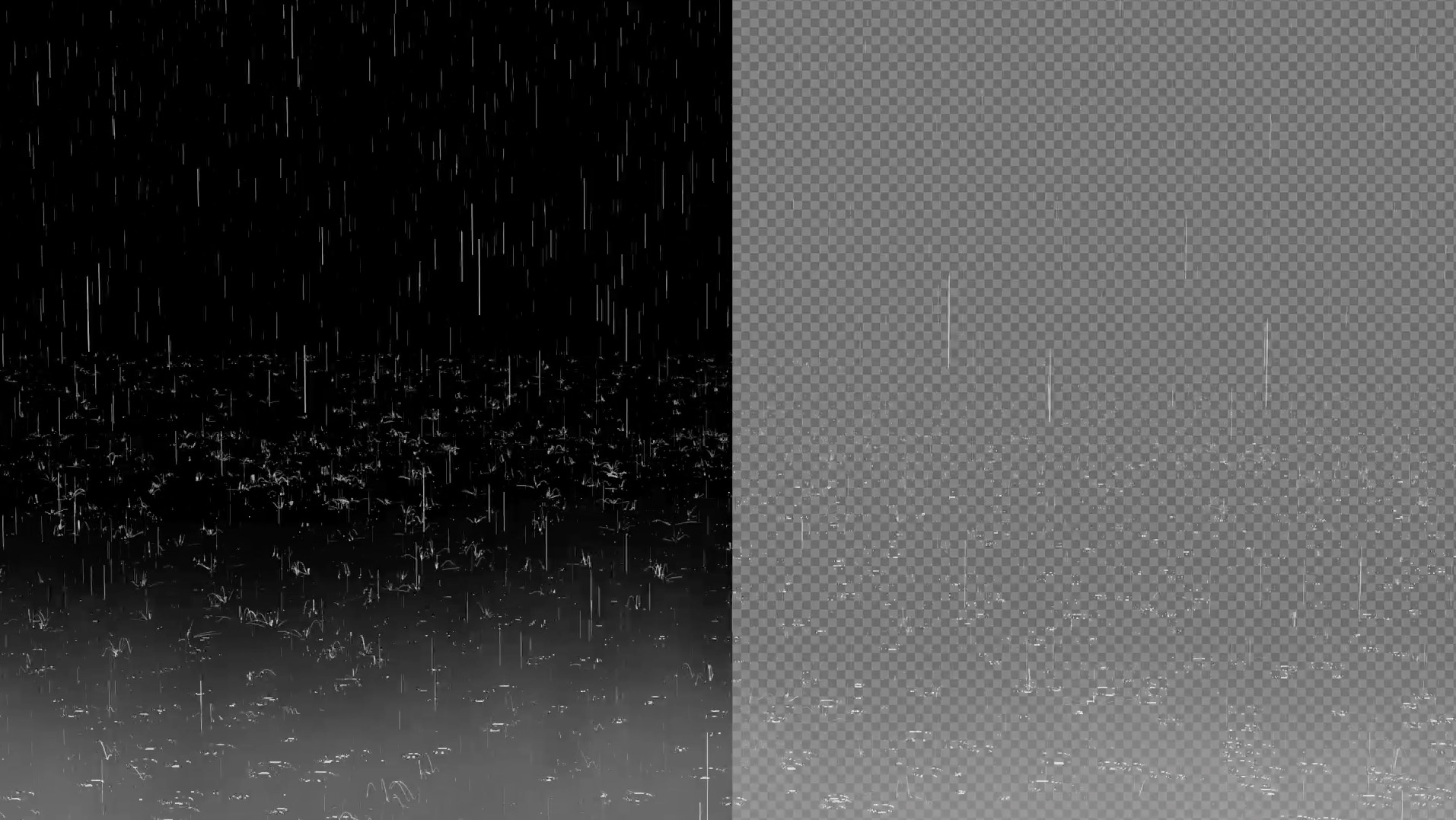 They have a transparent background so you can put it on top of any of your videos.
Works well with all editing Programs, just Drag and Drop on your Video/Photos.

- All the clips have the alpha channel
- Detailed rain effect
- Simply Looped
- Free combination
- HD Footage (1920×1080 px)