Main Features:
85 unique scenes to create presentations
Minimalist, flat design
Very fast render speed
Different duration (you can duplicate or remove some parts for your needs)
Detailed video tutorial file included
FullHD resolution (1920×1080, resizable)
Compatible with CS6 and above
No plug-ins required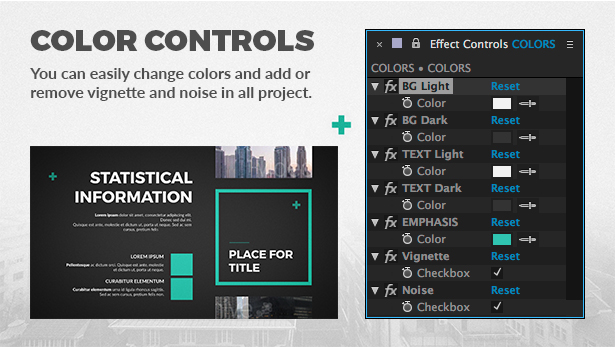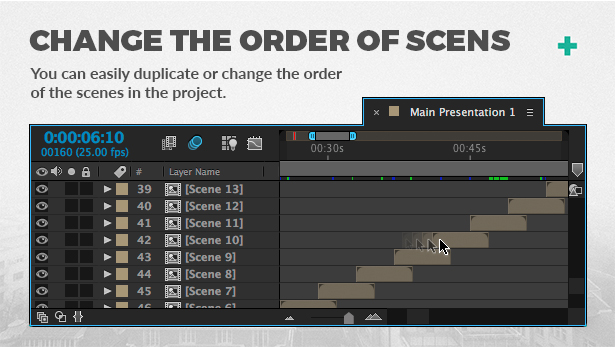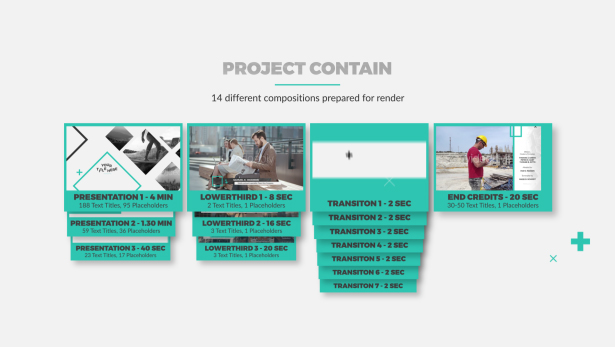 Presentation 1 (Business) – 4.30 min
Presentation 2 (Portfolio) – 1.30min
Presentation 3 (Blog) – 40 sec
LowerThird 1 – 8 sec
LowerThird 2 – 16 sec
LowerThird 3 – 16 sec
Transitions (8 types) – 2 sec
End Credits – 20 sec
Fonts used in the project are not include, but you can download it here:
Sound tracksare not included, but you can buy it here:
Videos and pictures used in project are not included, but you can find all links in the description file.
24/6 item support
If you have any questions or need my help with the project, please, feel free to contact me via e-mail. I'll reply to you within 1 day except Saturday.
Some Reviews from buyers: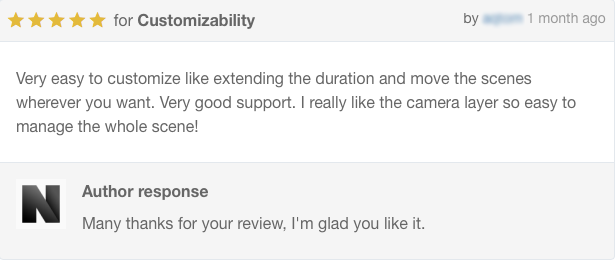 Version 2.0 released on September 12, 2016:

+    The maine slides reclassified for business and corporative trends.
+    Added 2 different slide compilations for portfolio and blog presentations.
+    Added Noise and Vignette option.
+    A lot of placeholders and textholders have been added.
+    Added and improved color layer labels on the timeline and project window. It's make orientation in the project a lot of easier.
+    Some improvements accomplished, project works a little faster.

Version 2.1 released on November 1, 2016:

+    AE CS6 version of project have been added
+    Few little improvments from buyers have been realized

More Screens from project