specially i created this one for non after effects users.
because of this footage you can use with any software.
specially editors can used to their self without after effects knowledge also.
This full HD footage is very easy to use any one.
you can overlay your logo, text & video/image.
High Tech Lower Third Available….
http://videohive.net/item/high-tech-lower-third-/5212831
• Full HD (1920×1080).
• 5 video/image.
• 16 Text.
• 1 Logo Placeholder with 1 Tag line.
• Duration 1 min 10sec.
• Alpha channel include.
• If you want Sound Effects Audio Track Pl z contact me. drusira@yahoo.com
It would be great if you could rate the project in your downloads section!!
cryvfx
You can buy High Tech OS V.1 AE Project via following link.click on the following image.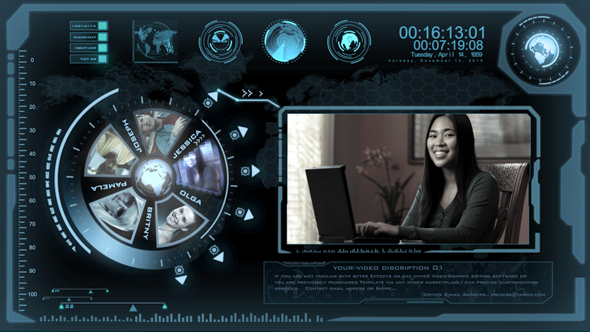 If you are not familiar with After Effects or any other Video/Graphic editing software or you are previously purchased Template via any other marketplace. I can provide customization services.
After Effects Template customization requirements
Item preview link
Assets (Audio,Video, Logo, Pictures, Text etc..) packed with winzip or winrar
Delivery format for video must be Quick Time Mp4/H264 for audio Wav or Mp3 ~256kbp/s
Logos or Pictures must be in PNG , AI, TIFF or PSD format.
Contact email adress or Skype…

Cryvfx E-mail Address.. drusira@yahoo.com
Thank you cryvfx