Changelog
All new updates are free of charge for those who have already purchase one.
VERSION 2
:
New 25 Education Icons – 1 New Concept Design
Improve the HTML Catalog
Flat animated icons: is a cool simple and elegant template made specially for anyone who wants a high quality flat animated icons with professional style and attractive mode. all work was done in after effects, no plugins required, no illustrator link this project base on 222 icons, o animated backgrounds and 8 animated design concepts, each work separately, each icon available in 2 version the fixed version where icons come with intro and stay fixed for the rest time and looped version where i con stay down a looped version for 30 second, all in 4k resolution, and since all icon are made from shapes on after effects so you can resize the icon even from more than 4k, also template include a fun expression control allow you to do a lot of things like change colts, add or remove background, scale all icons together and lot of other things… so now you can create a high quality work with less time, also don't forget this is the version one and a lot of update will come to this pack so buy now a this price and get all the update of free.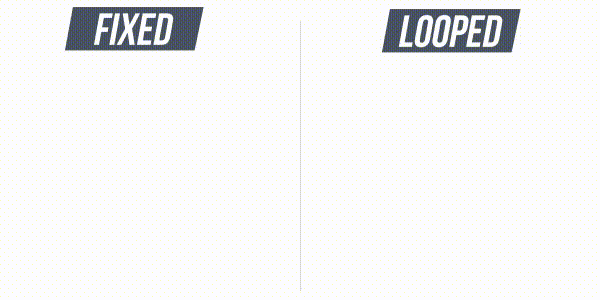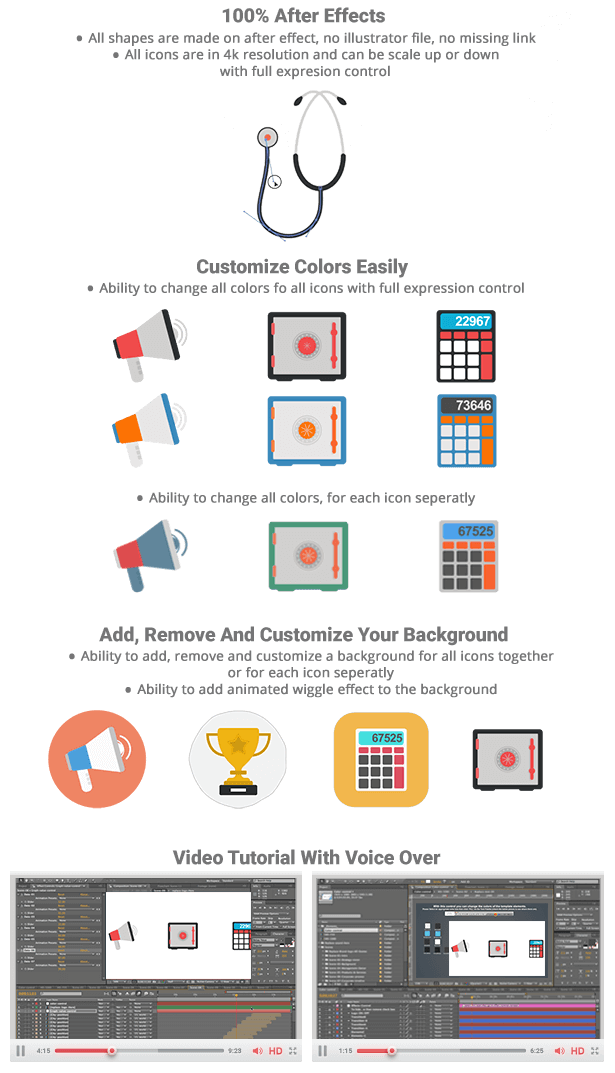 Special Feature:
100% made on after effects no illustrator file.
Ability to change, colors with full expression control for all icon together
Ability to change, colors with full expression control for each icon separately
Ability to resize all icons together or each icon separately
Ability to add background for all icons together or for each icon separately
Ability to custom the background shapes from circle to square
Ability to add animated wiggle effects to the icons background
Ability to edit the bounce effect for all icons together or for each icon separately
No plugin required.
Well organizsed template
Helpful documentation HTML + Video tutorial with voice over
Resolution available: 4K UHD 3840×2160, resizable
AE Version: Adobe After effects CS4 or Higher
Video Tutorial Library
With a voiceover video tutorial, customising template couldn't be easier. Follow along at your own pace, pause, rewind and play back until you get it just right. Videos are kept small and short to cover different elements individually. Chose what you need help with, sit back and work through it step by step with our voice-over tutorials.

Font :
not included, but can be downloaded for free, link included in the help file.
Music :
Not included, You can purchase it from audiojungle.net : here.
Customization :
If you don't know about using Adobe After effects or you want to customize this template or you buy this template and you need help, please contact me using contact form in my user page.
Support
Full technical support included in item price! We provide super-fast support for queries relating to the use of this pack.
Please support my work by rate my file after purchase





Thanks
Stay up to date: