Hi, dear colleagues!
The project can be easily customized. The template includes:
New way to convert any image into the engraving,
Four decor-titles,
Eight placeholders with decor-titles,
The Logo reveal with the final text,
The Composition for the Engrave image export to the PhotoShop file (3500×3500 pixels).
No Plug-ins required;
You can purchase PhotoShop file for the engraving creation here.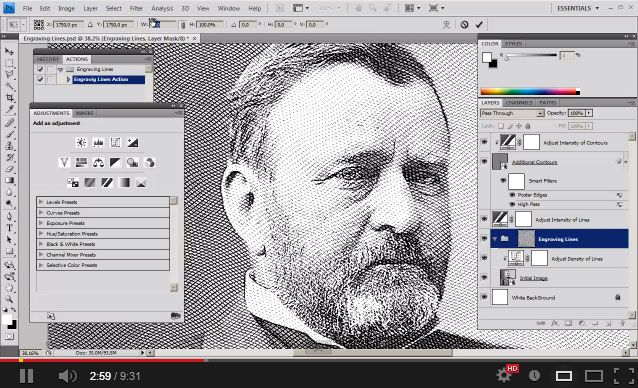 The music can be purchased here & here.
The template for the english version of After Effects CS4. Width – 1280 px, height – 720, frame rate – 29.97 fps. (HDV/HDTV 720 29.97)
I hope the project will be useful for you.