Clean TV – Stylish Broadcast Pack
TV channels, YouTube channels are the most informative stations and networks in the word. They give, sell, show, present everything to everyone, any information like movies, news, music, TV shows, latest videos, advertising and other content. Plus it`s biggest commercial structure in the world.
Your brand is your communication method with the whole world, your key to the people`s hearts! This Smooth, Minimal, Elegant, Clean Broadcast Pack is for you. Create or refresh your logo or entire channel. Do you want to earn good money and to become rich? Do you want to be famous and first? You want to share something with the world? Help other people to know? Do you want your brand to be the best, to look Modern or you want to get a stylish re-branding?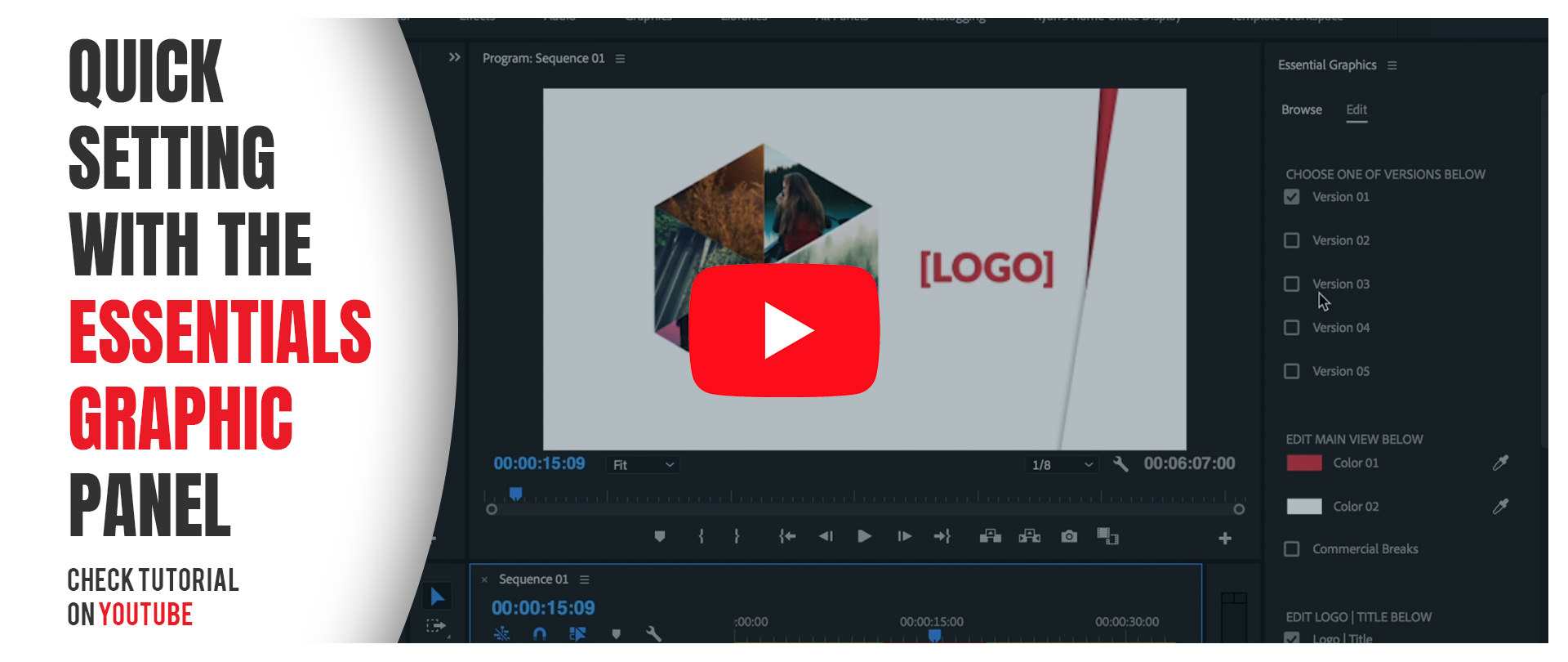 This is your chance to let others to know your blog, info stream, channel, to remember it and to talk about it. This project is great investment, promotion and a chance to be sponsored, great chance for things you work with, maybe your corporation, company, whatever?
PROJECT REVIEWS: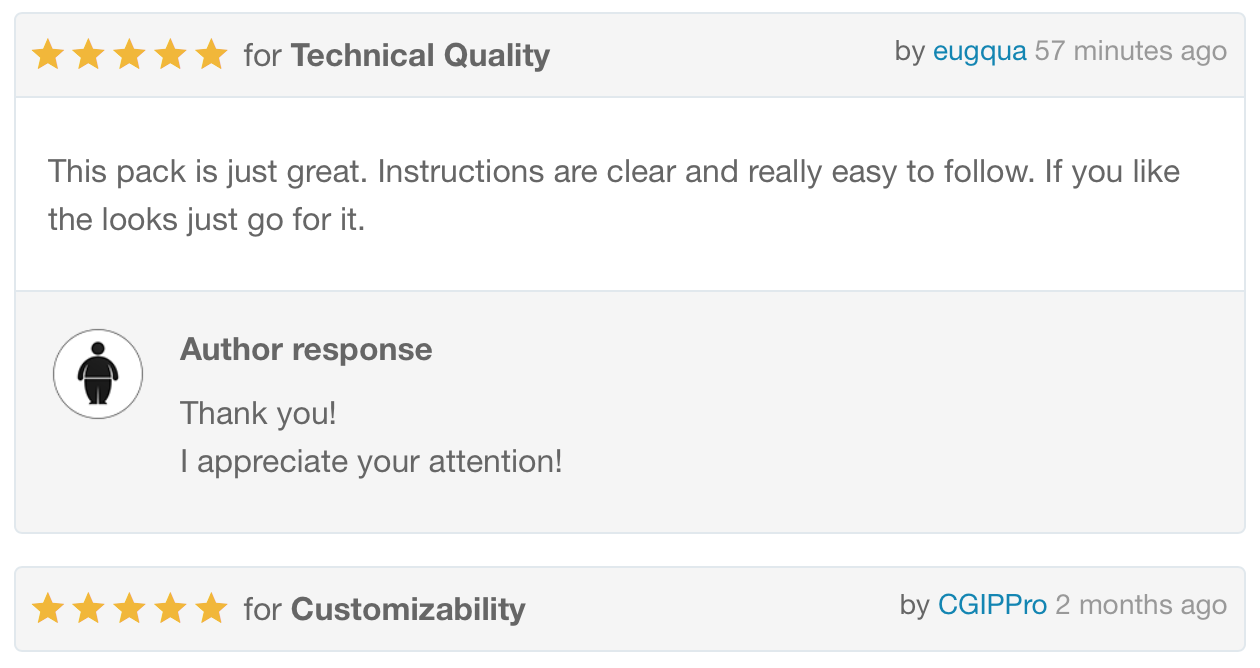 PACKAGE INCLUDES (60 Scenes):
Bumpers (5 Versions);
Openers & Commercial Breaks (5 Versions);
Logo Sting (7 Versions);
Time Schedules (3 Versions);
Now & Next (On Screen, Ending);
Promo (Intro, On Screen, Ending);
Social Networks;
Transitions (12 Versions);
Lower Thirds (4 Versions);
Upper Thirds (4 Versions);
Sponsored;
End Credits;
Info;

PROJECT DETAILS:
Premiere ProCC 2018 (works with essentials graphic panel) and Above;
To make changes to the basic settings and add your Logo, After Effects 2018 (or above) must be installed;
4K (3840×2160p) Resolution;
25 frames/second;
Fully editable;
Multi-purpose;
Universal design;
Quick adjustment of each element;
Universal Expressions (Works With Any AE Language Version);
Detailed help file is included;
The Fonts are not included, used Free Lato Font;
Music is not included, but all info you can find below.
This is a hard bouncing track with a solid 80s-smelling beat and a funky synth bass. The track is an instrumental backtrack but flavored with some vocal samples (hence the title) to make it more vivid and alive. The track is also available as a standard item ?
here
.
SCREENSHOTS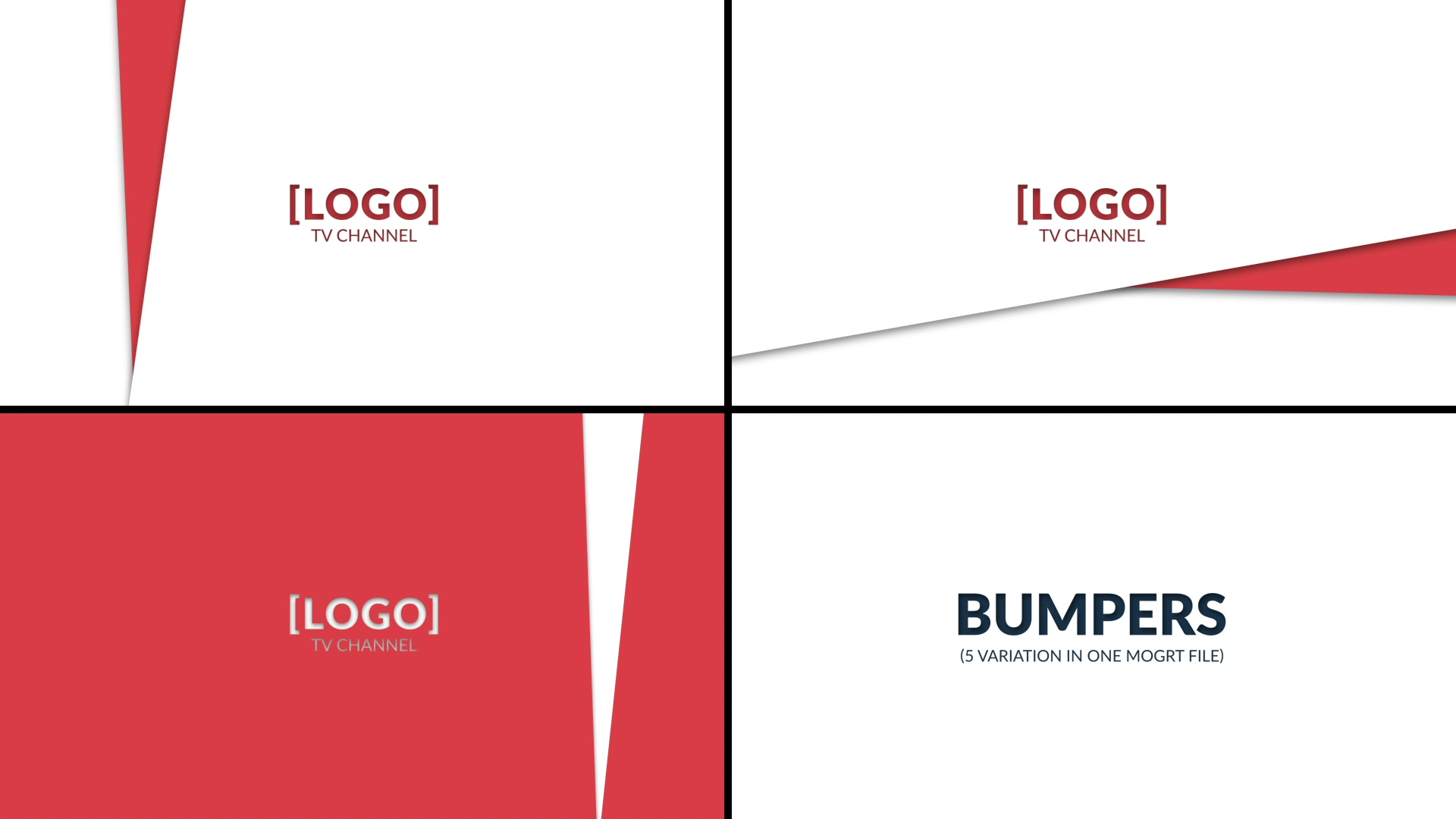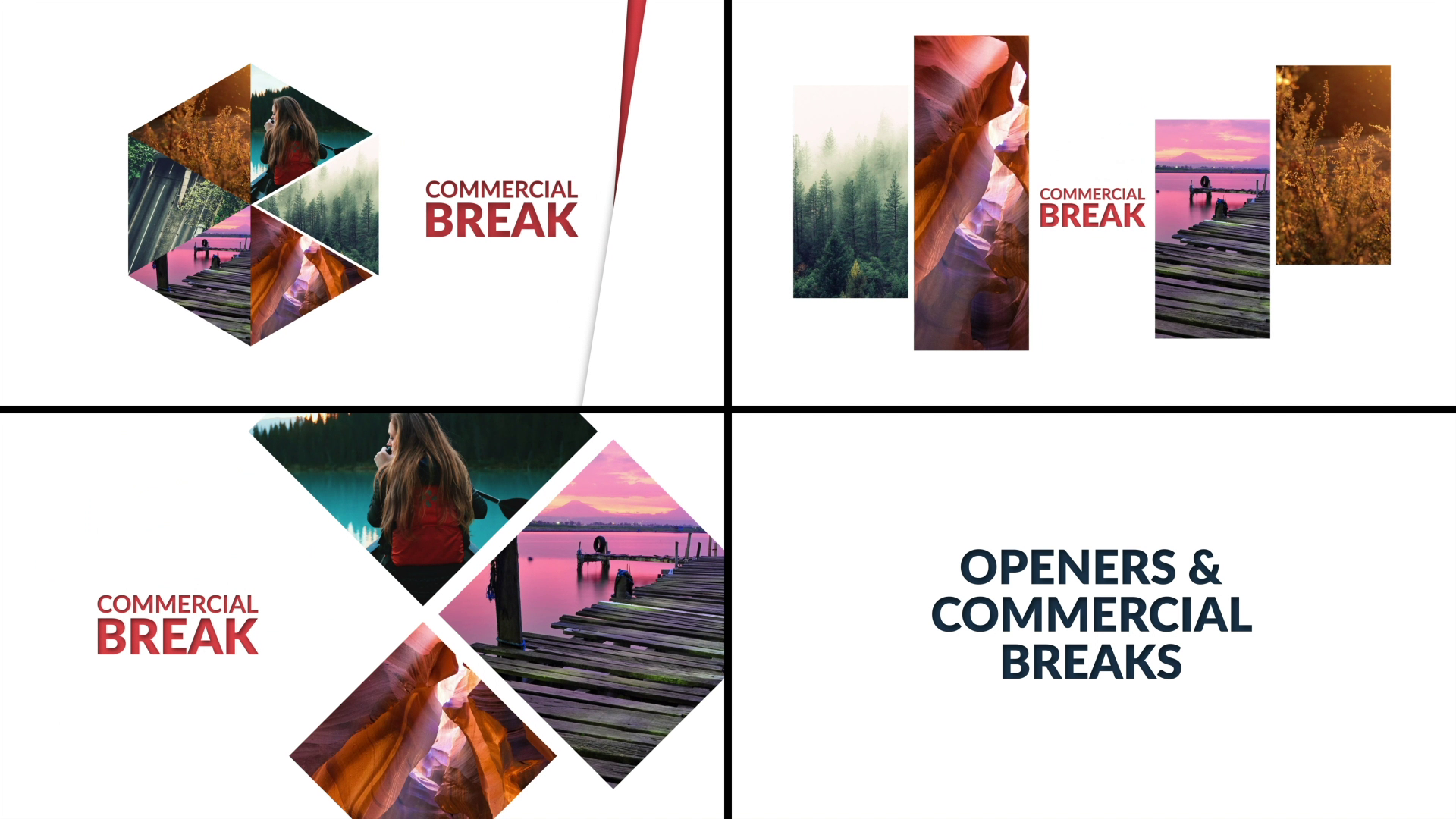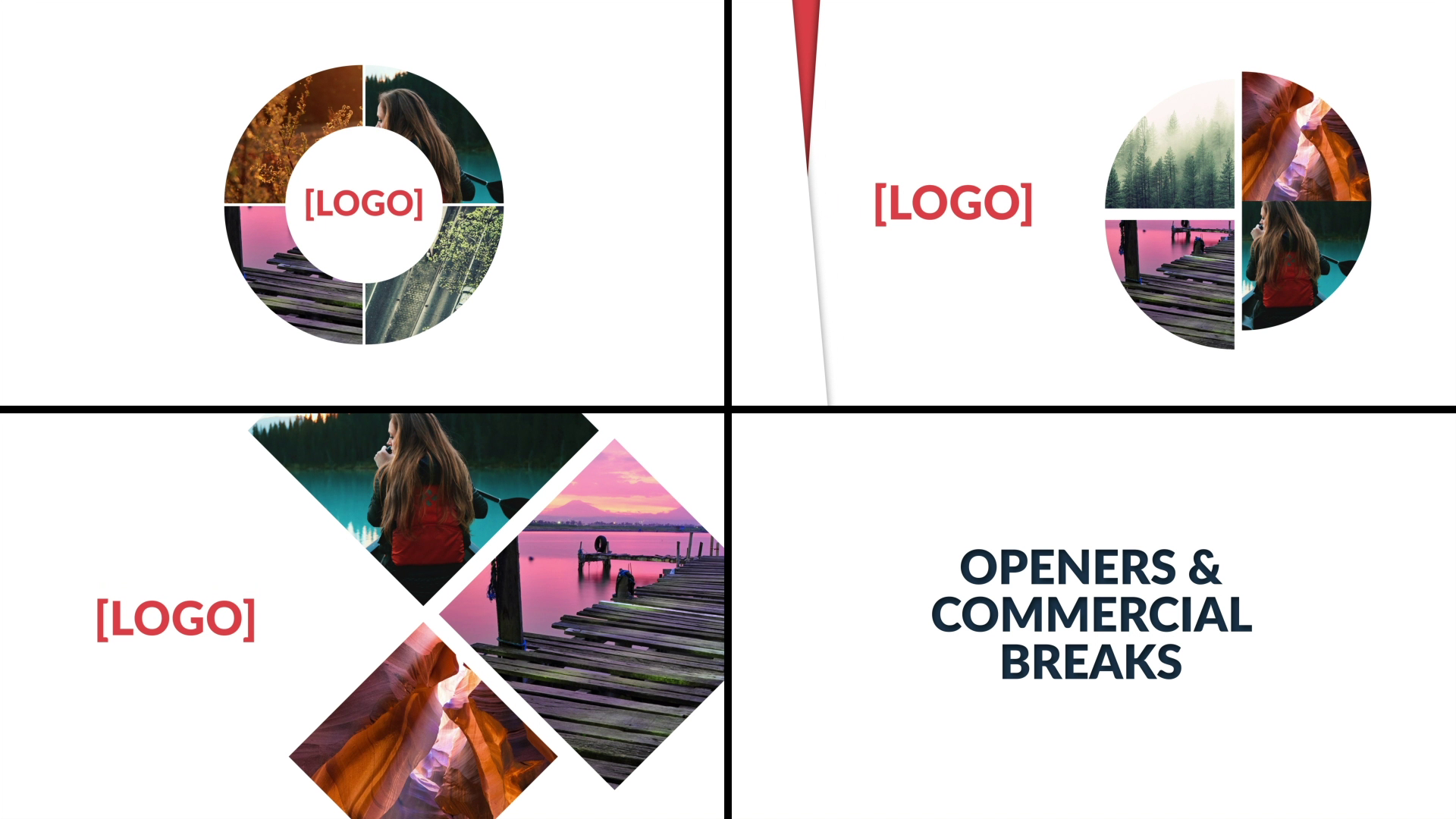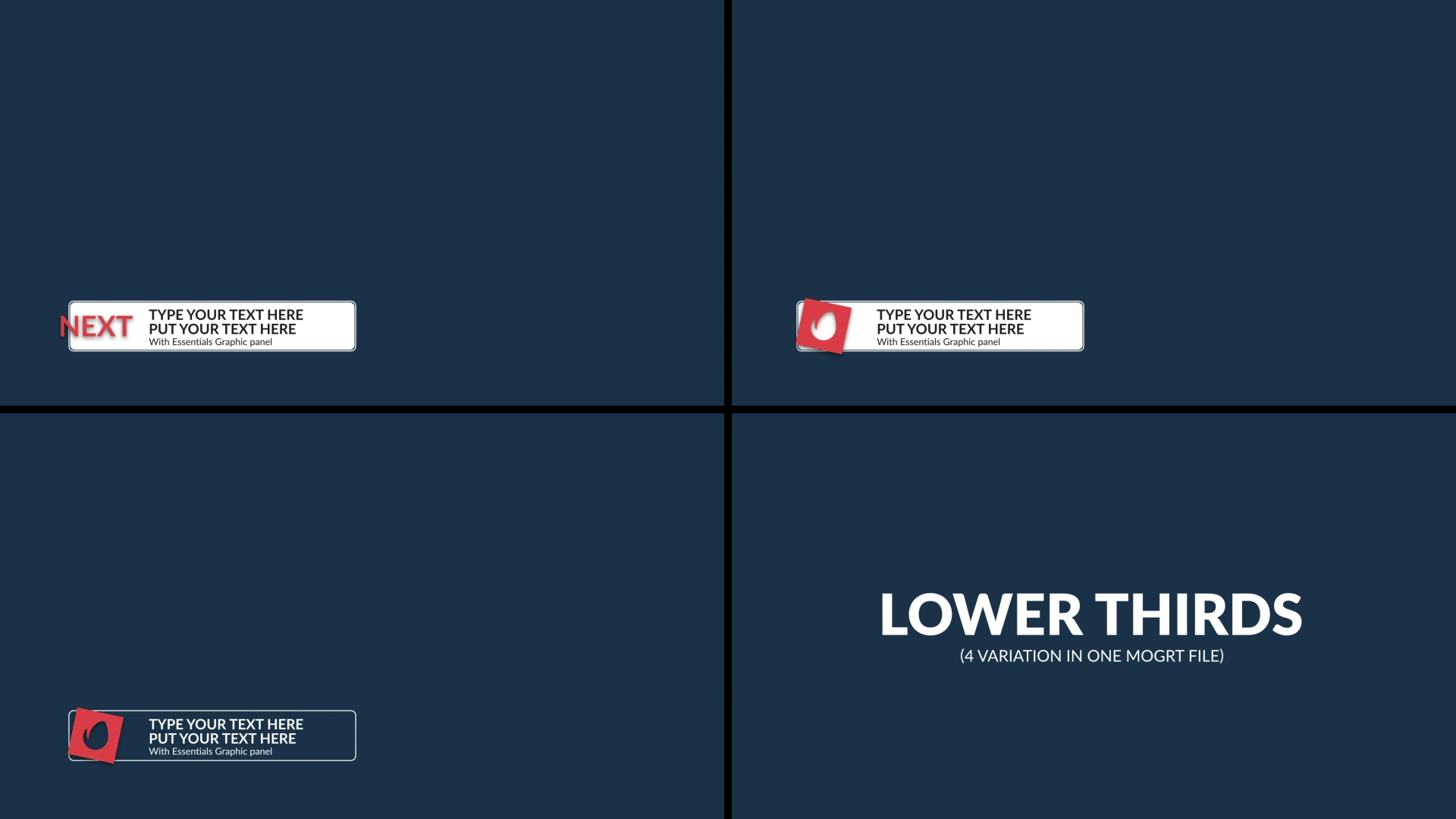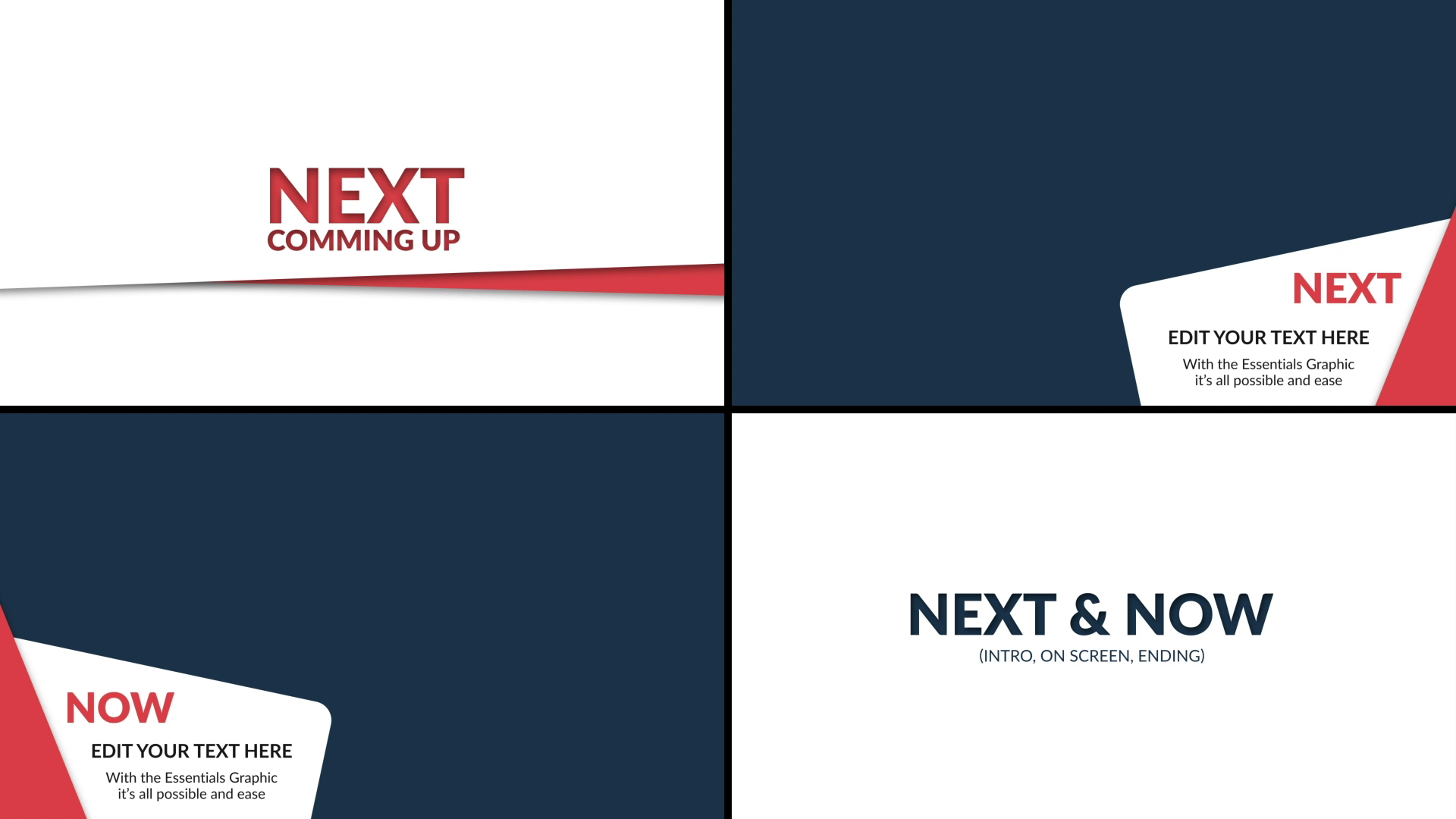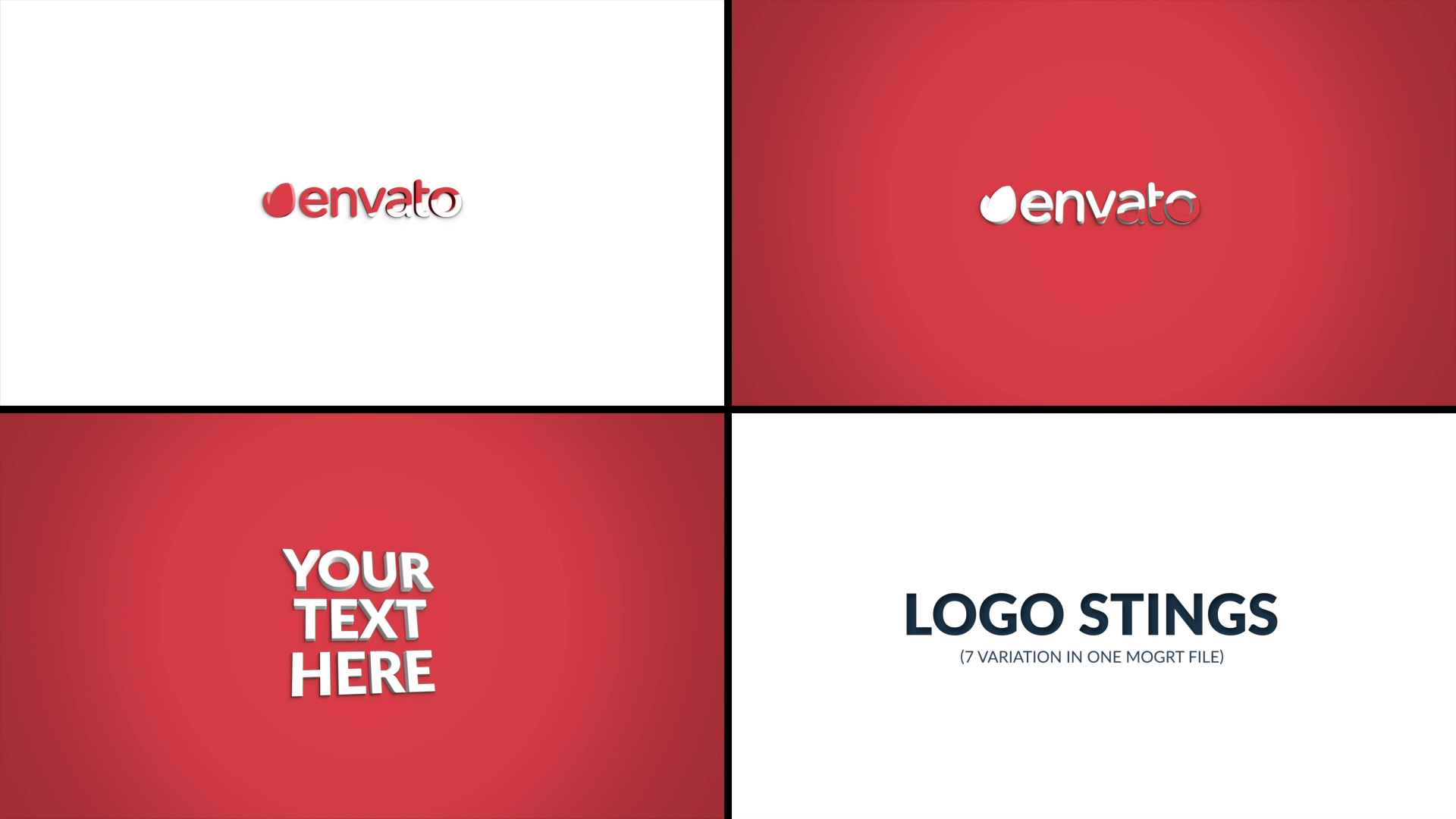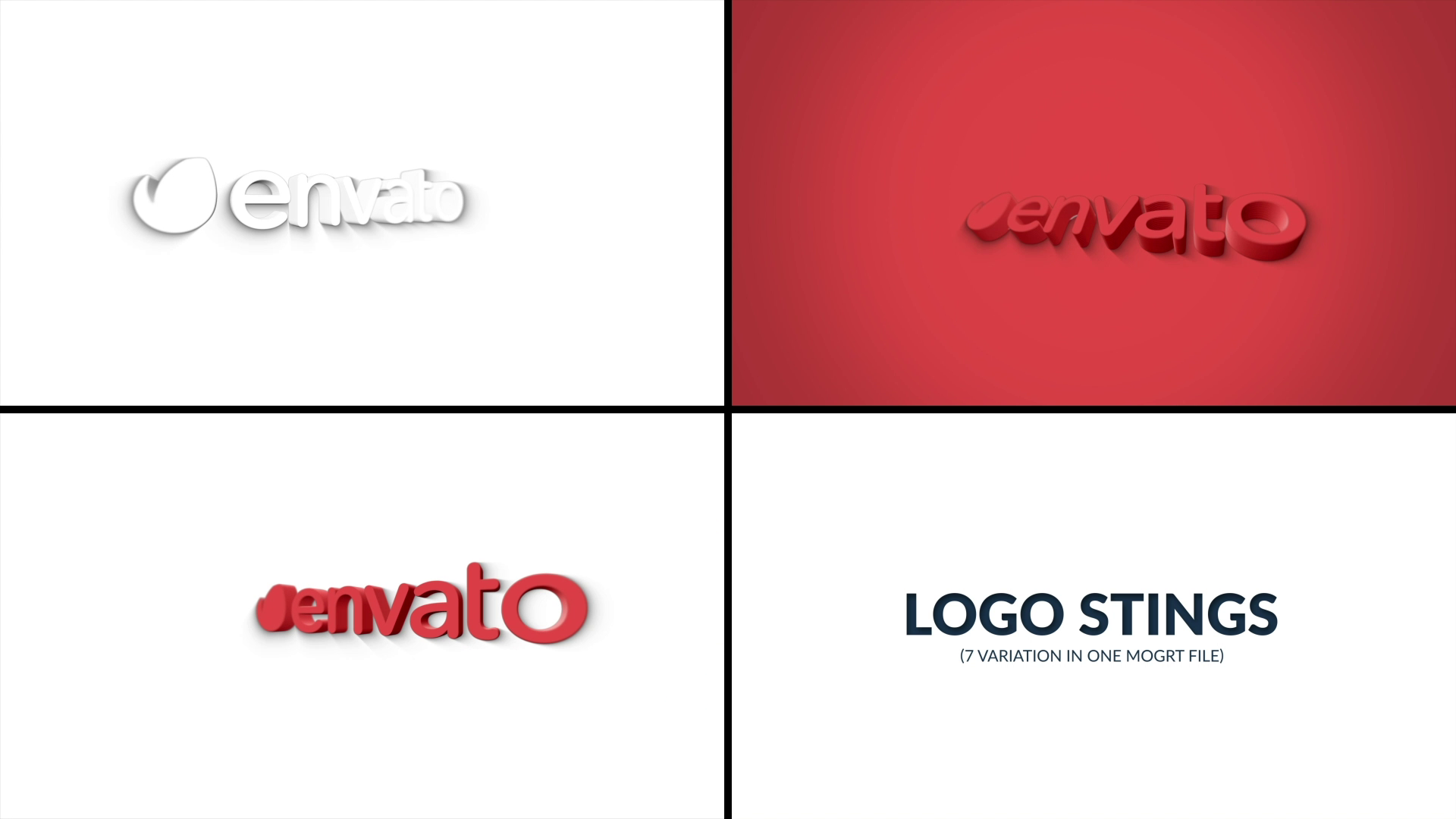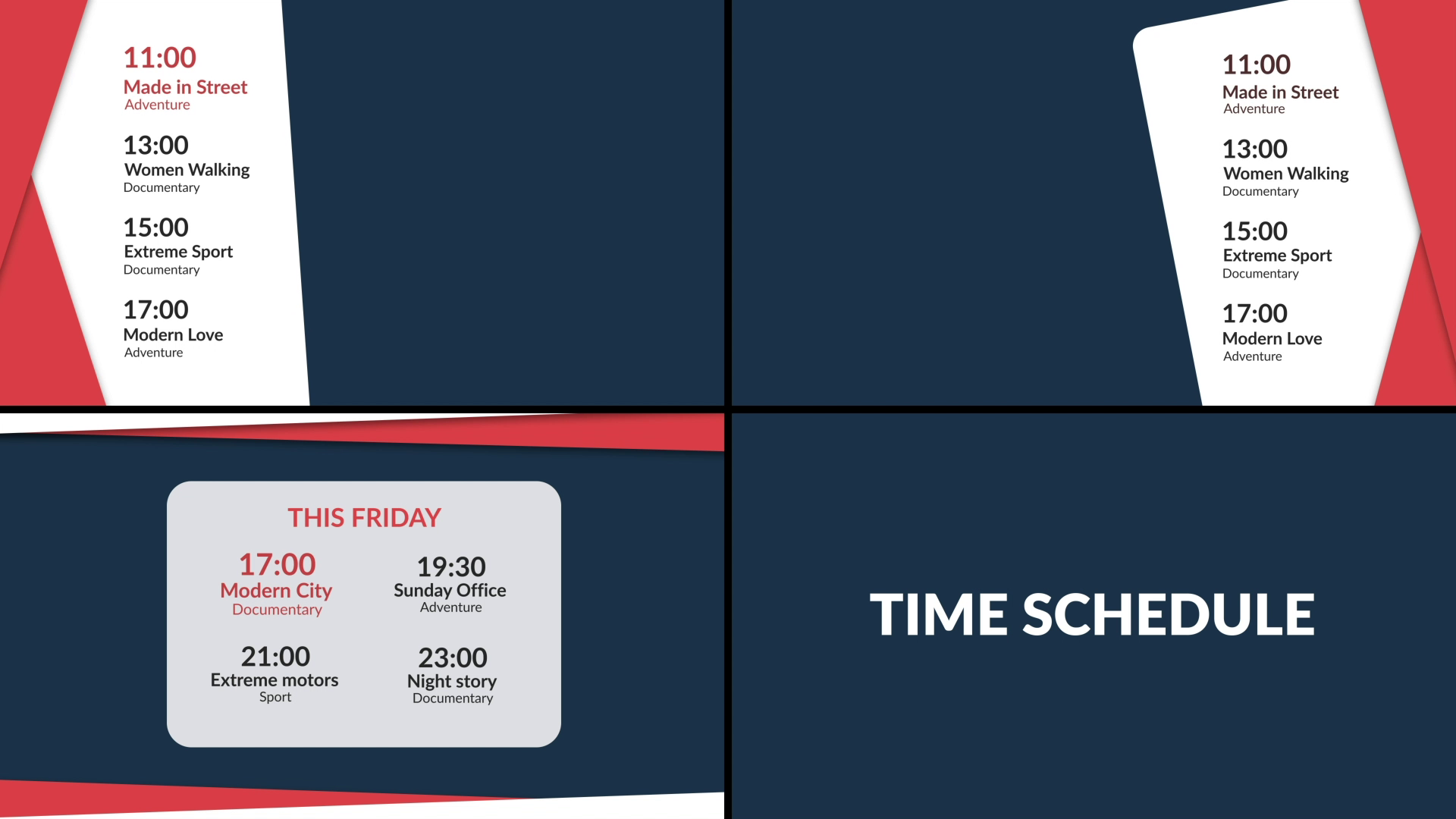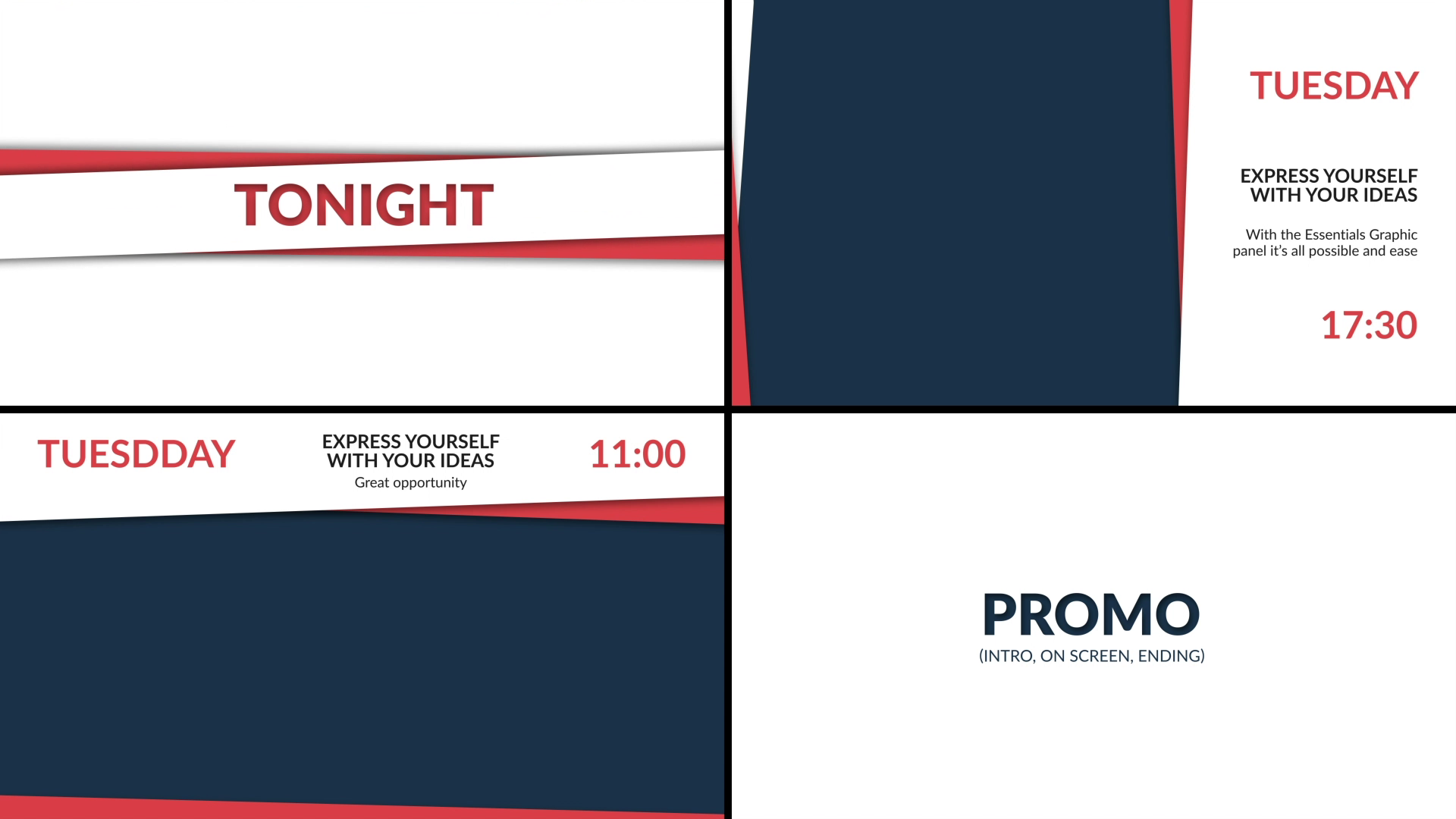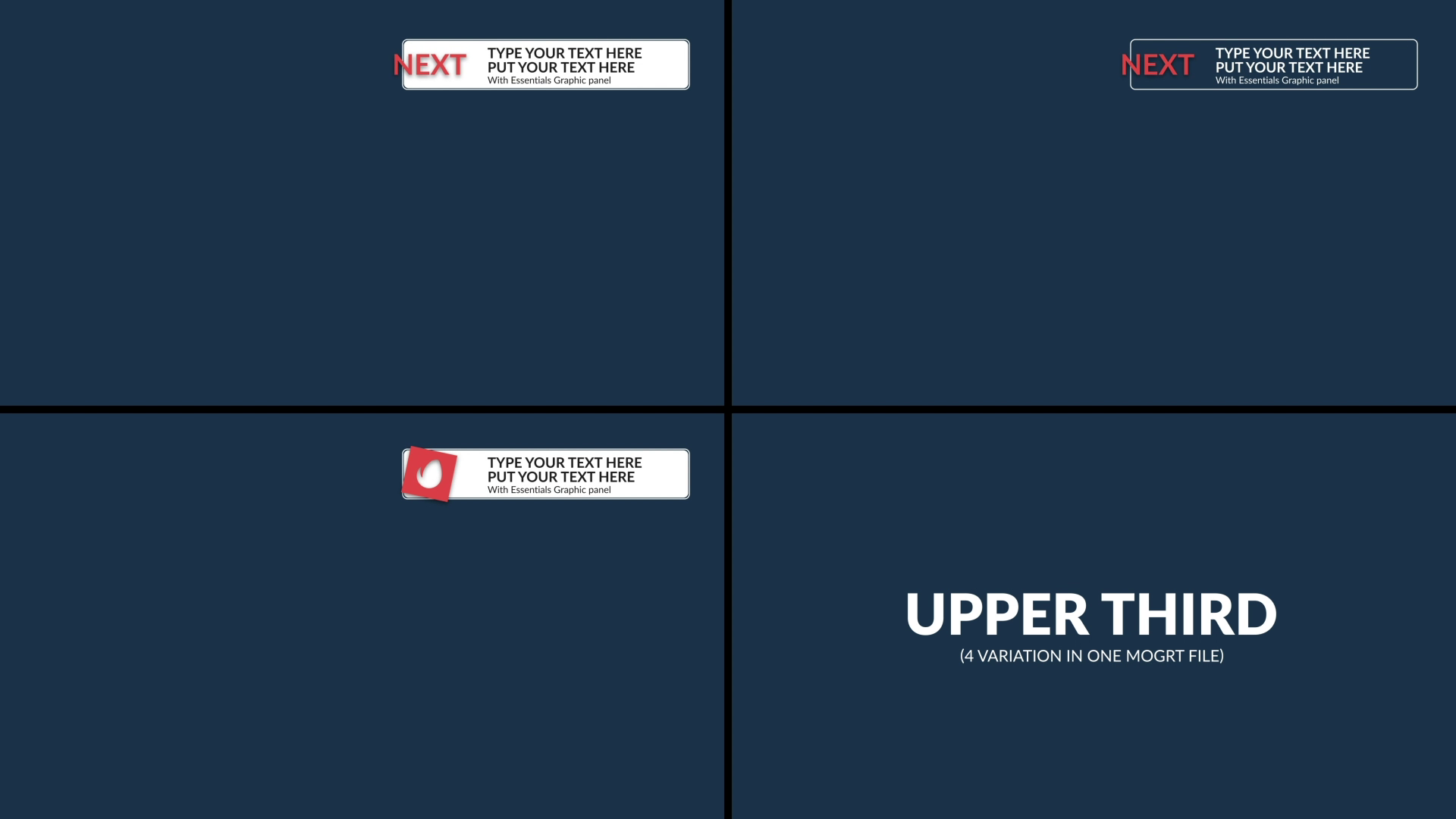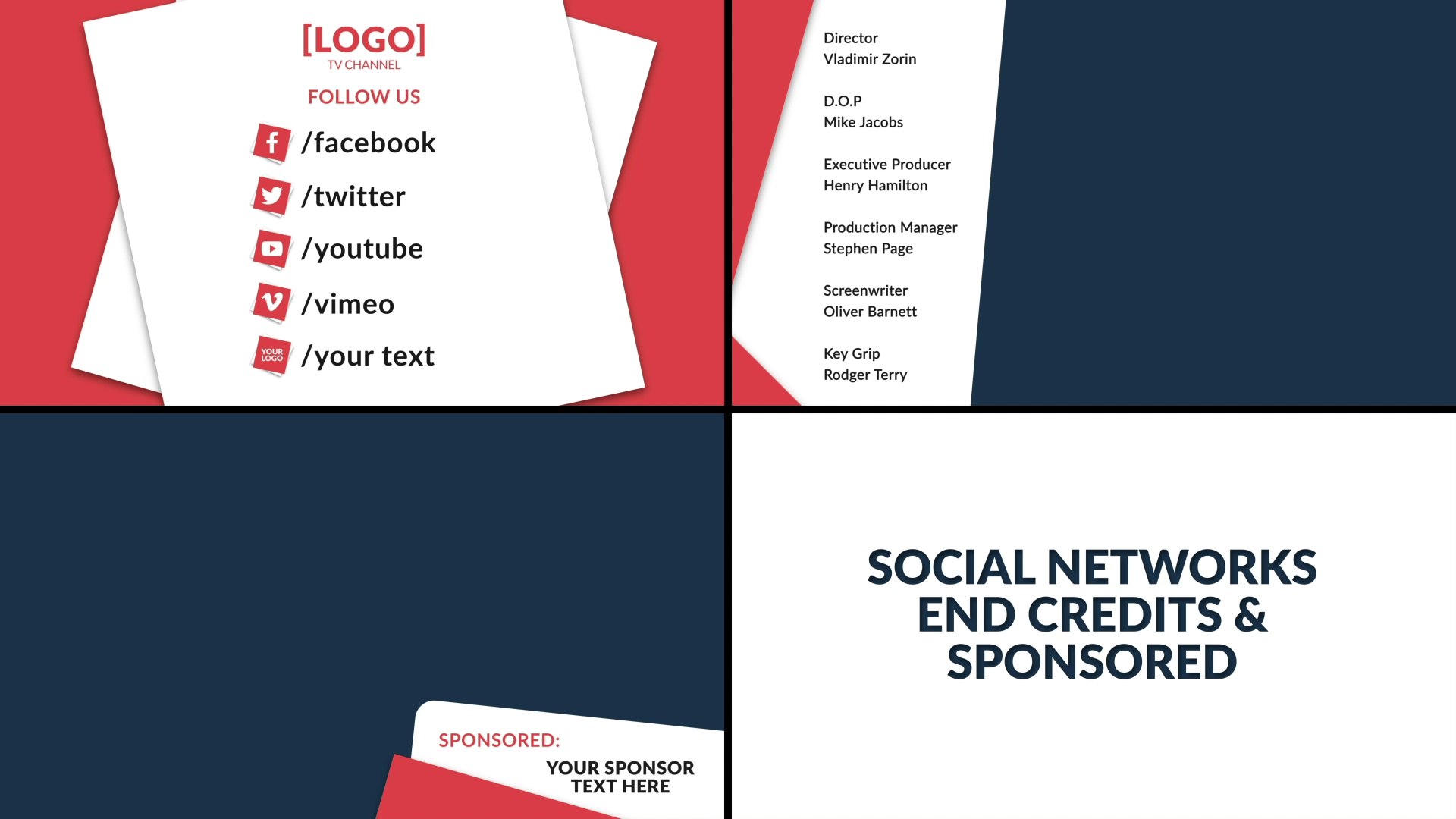 WHAT A LICENSE TO CHOOSE FOR A BUYING?
Basic features you can find here –
Licenses of Videohive
;
SUPPORT:
Video tutorial will safe your time and give you a result only with few simple steps! If you have some questions, please contact me through
my profile page
. I always provide quality and timely support.
CUSTOMIZATION:
If you do not have After Effects or Premier Pro. Or you do not have time to set up the project, you can write me through contact form on
my profile page
.
Video in preview are under CC license.
IF || Krispy Meet on Vimeo
Capital
Turkey Home Turquoise
FAITH CONNEXION VERTIGO
Microsoft Office
Welcome to our Office
Palma Pictures arrives in Barcelona
Fools Gold" // Director's Cut
A Day in Seoul
Made in New York
NEW YORK CITY // SUMMER 2015