Awards Show Pack
Impressive awards ceremony project,
perfect for awards show, spectacular ceremony, elegant opening, stylish fashion show, anniversary celebration, special event, wedding story & fashion / photography slideshow!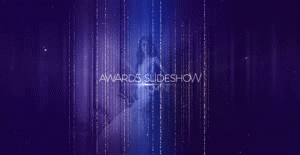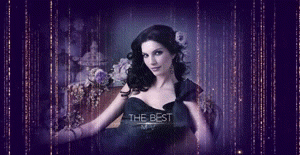 How to make Awards video project?
Just add your video or photo content to media placeholders, then type in your unique texts and render! Create your awards slideshow, romantic videography project, glittering wedding package, beautiful fashion show with golden particles!


Use Awards Pack AE project for epic movie trailer, love story film, stylish photo album, romantic occasion, photo / video album, Christmas, New Year, night party, love story trailer, movie | actors announcement, cinematic promo with classic titles, stylish photo album, elegant anniversary slideshow, wedding package, holiday, bright moments & epic gallery!
Project features
AE CS5 or above

FullHD 1080 (1920×1080), 30fps

Easy to use

No plugins required

PDF tutorial is included

Very easy color change

Five additional color schemes

Modular elements

Project contains
Opener ( 01:05, 12 placeholders )

Bumpers ( 00:10, 00:06, 2 versions )

Slideshow ( 02:35, 30 placeholder )

Lower Thirds ( 00:08, 3 versions: center, left, right )

Best Actor ( 00:10 )

Best Actress ( 00:10 )

Best Nominees ( 00:10 )

Frame Screen ( 00:20 )

Two Screens ( 00:20 )

Four Screens ( 00:20 )

Transitions ( 00:02, 3 versions: logo, title, empty )

Closing Credits ( 01:03 )

Backgrounds ( 00:20, loop, 2 versions )

Audio
Epic Olympic
by Dreamsfall ( music is not included )
License agreements
Standard Licenses
In the case you need assistance with choosing license, please feel free to contact us!
Stay with us!
Just follow us and be the first to know about our new projects –
Click to Follow!
Your feedback is welcome!

More After Effects templates & projects from RGBA Design
| Event Promo | Event Promo | Transitions | Event Promo | Sports Promo | Digital Promo | Promo News | News | Corporate Slideshow | Christmas | Christmas Slideshow | Slideshow Stardust | Wedding Titles | Awards | Wedding Titles | Light Show | Golden Stage Awards Version 4K | Brilliant Golden Stage 4K | Awards | Wedding Titles | Digital Slideshow | Wedding Slideshow | Promo | Quotes | Diamond Slideshow | Wedding Pack | Wedding Pack | Wedding Titles | Transitions Chromatic Aberration Pack | Stomp Box | Wedding Pack | Glitch Transitions 4K | Awards Slideshow | Cinematic Sci-Fi Titles | News Promo | Stars Awards | Typography | News Transitions | Intro Typography | Transitions Pack | Parallax Promo | Awards Golden Show | Slideshow Bokeh Story | Bokeh Lights Titles | Bokeh Lights | Glitch Transitions | Extreme Glitch Trailer | Glitch Lights Titles | Broadcast Quotes | Glitch Action | Night City | Golden Bokeh | World News Promo | Macro Titles | HUD Pack #1 | HUD Pack #2 | Awards Stage Video Background | Global Awards | Bokeh Titles | Earth Map Blue and Gold Video Background | Golden Revolving Light Stage Video Background | Sea Titles