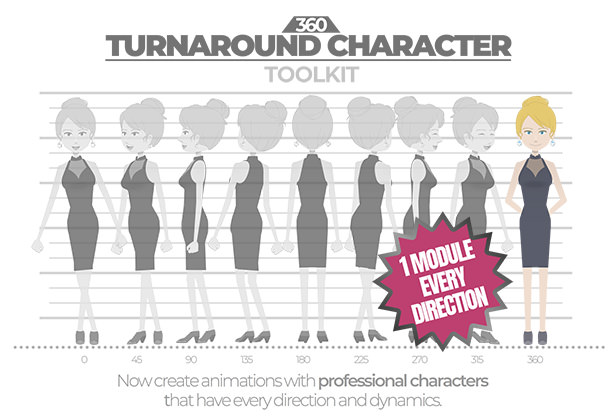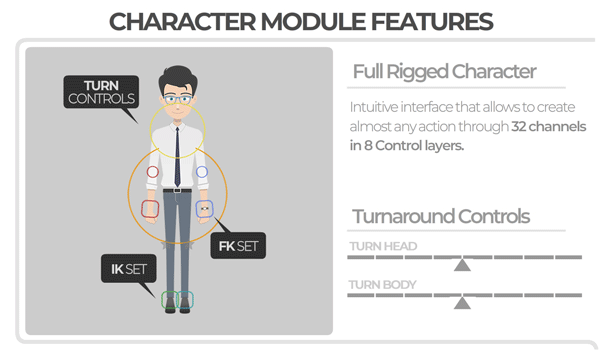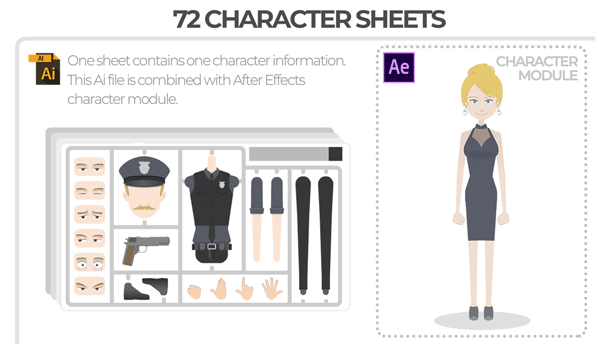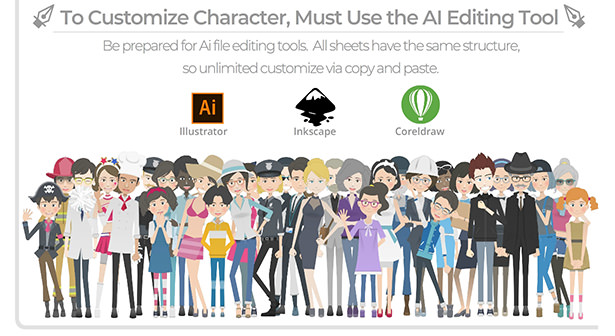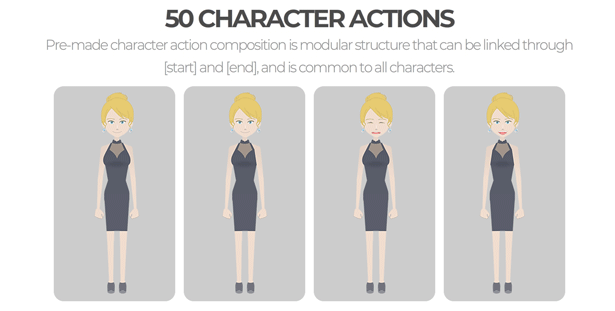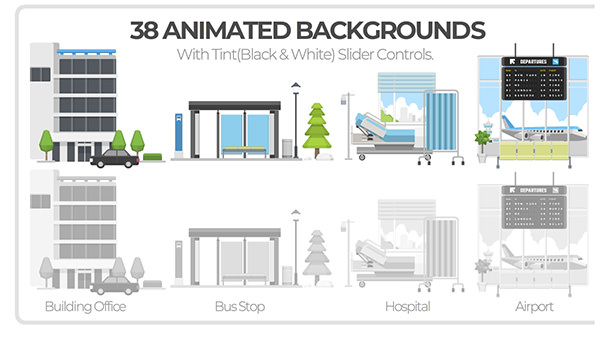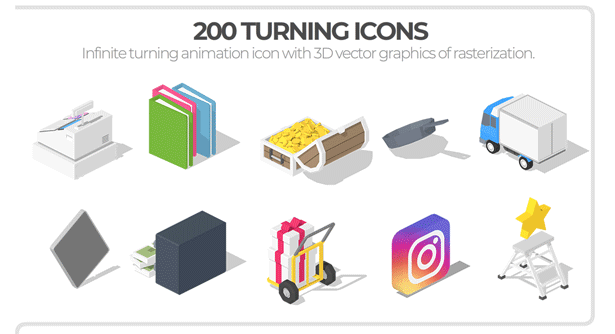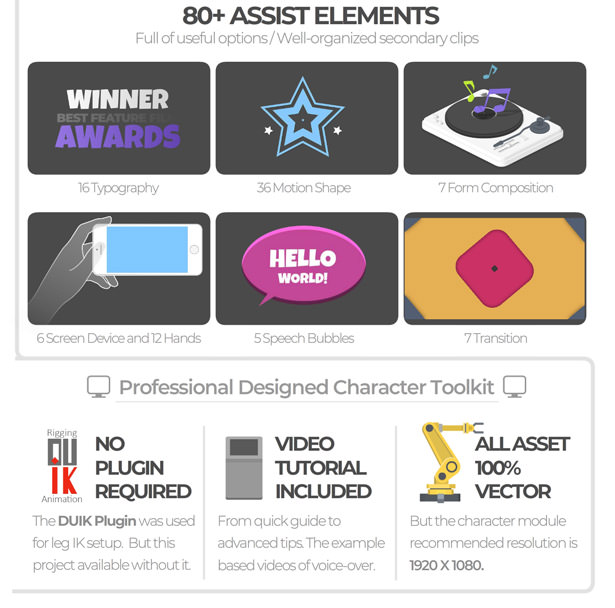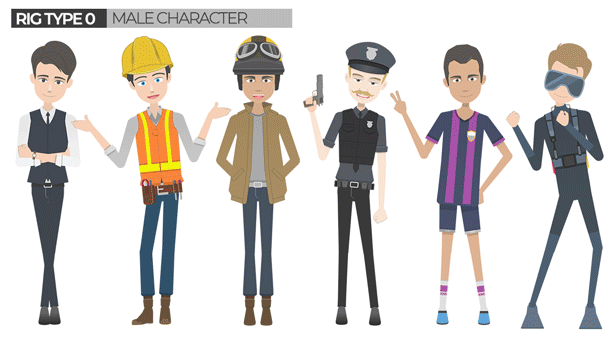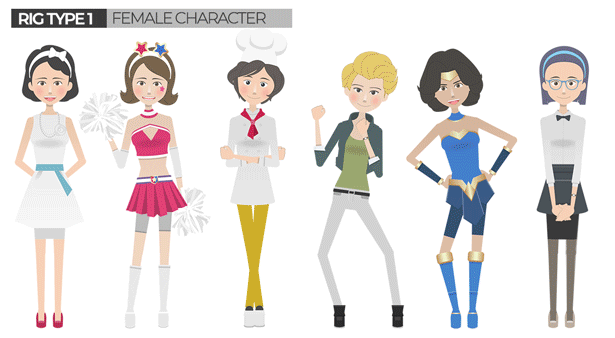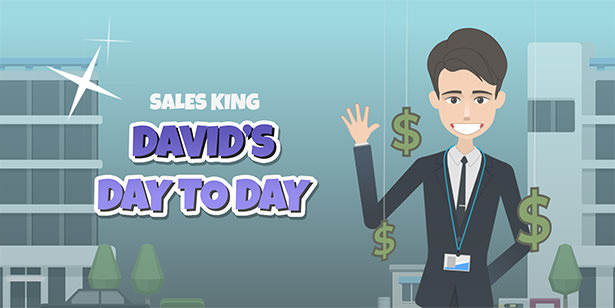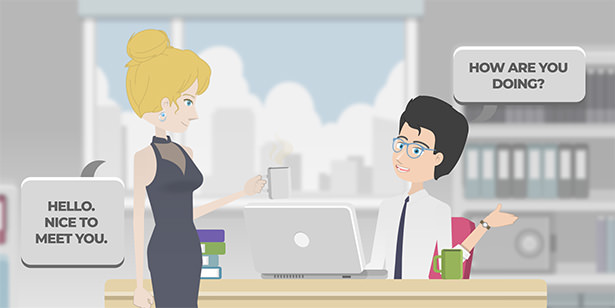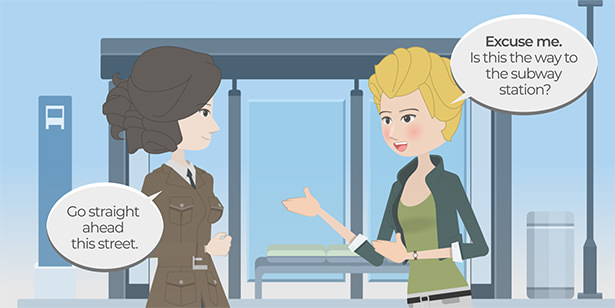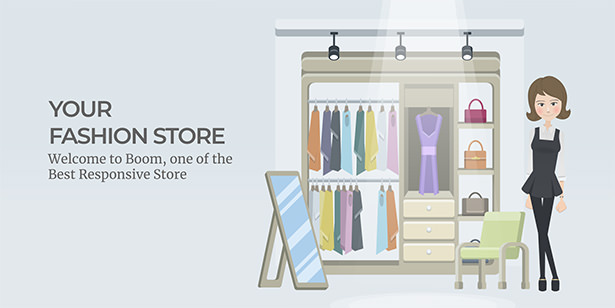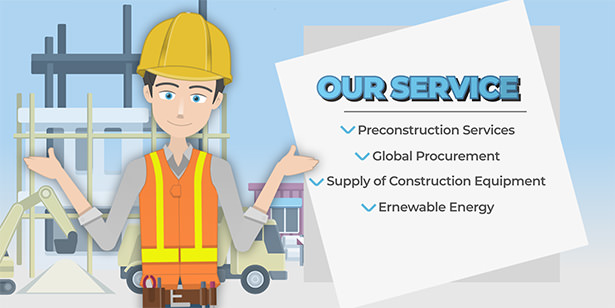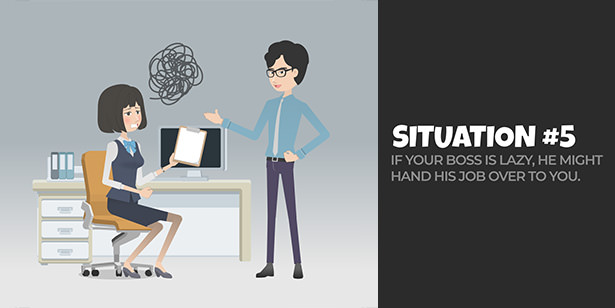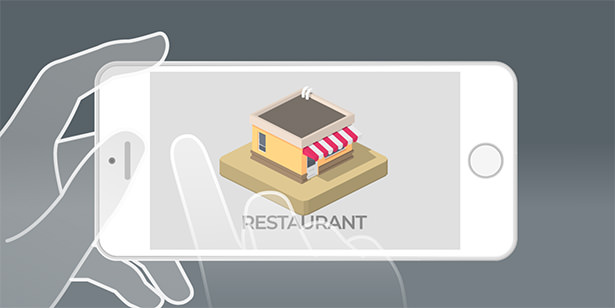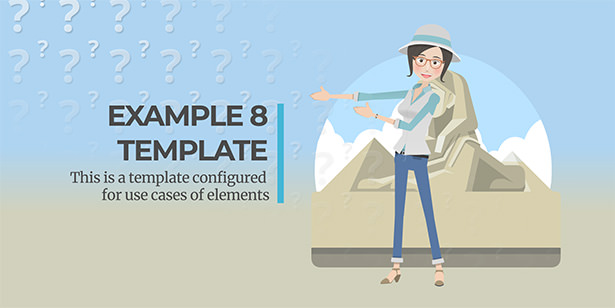 About 360 Turnaround Character Toolkit
This character toolkit is an explainer video-based toolkit that is easy to use as basic skill of After Effects. The core of this project is a specialized character module. This allows to control the interaction with the target in the scene, beyond the limits of existing two-dimensional pose creation. This enables face-to-face and conversation animation.
This project uses the ai file-sheet as the core system. 1 sheet contains 1 character information, and you can create a new sheet by combining sheets and sheets or changing the color.
Used script
The duik script(v15.52) was used in this project's character module. I was able to create this project thanks to this script. I pay tribute to the developer who created the amazing tool. This script is available for free here.
Music
The musics in demo are not included.

Feedback
Moriscopy really appreciate your feedback. If you like this project please don't forget to rate, thanks!