This is Absolutely New Package made for Youtube Creators and Creatives. Much more content, Unique Scenes, Easily Customization and New Cool Features. It was a hard work for us and hope, it will be useful for you. We are glad to present you Youtube Promo Kit 2.0

Also, check First Part, it's cool too.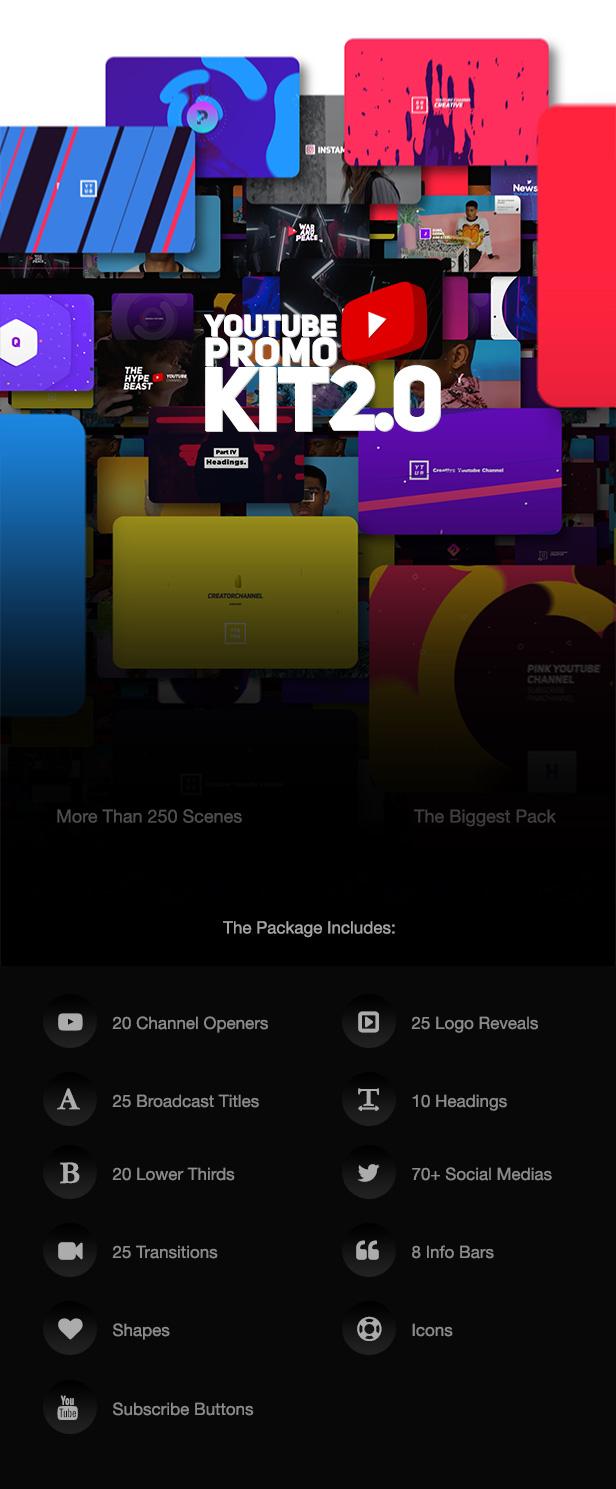 Change colors in After Effects in one click. Easy Customization.



New Inspiring Feature in Premier Pro CC 2017.2 and above.

You don't need AE for Basic Changes: Edit Texts and Colors in One Click without opening AE.

We compilated special files for Premier. Drag and Drop it to project, Edit Text and Colors in a special panel, then Render. It's simple. Look at this: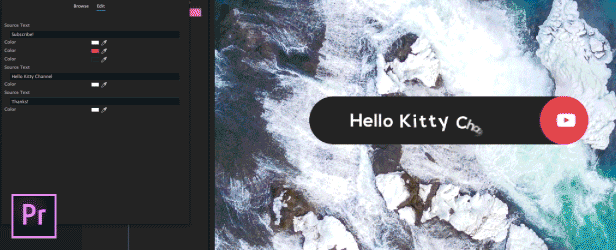 Technical Information:

It's a big package which contains more than 250 scenes in different categories. First of all, we created it for Youtube Content Makers. There are a lot of Animations which you can use for Youtube Channels' Design.

It's super easy now to add links on social medias in your video blogs if you render content in Premier.

What Type of License do I need?

Basic Features you can find here: Licenses of Videohive. Please, use an Extended License for TV Broadcast, Cinema etc. More information here – Extended License

Thank you.

This package includes:


20 Channel Openers
25 Logo Reveals
25 Broadcast Titles
10 Headings
20 Lower Thirds
70+ Social Media Variations (links)
25 Transitions
Info Bars + Shapes + Elements
Social Buttons (Subscribe Buttons)
Easy Customization
Premier Ready
Features: