This Adobe After effects CS4 HD package includes 5 different projects files. Each of them has a duration of 1 minute 50 seconds and is able to deal with 24 or 28 media placeholders. there are at least 30 texts placeholders. A list (scene by scene) with all texts placeholders and media is included in the package (.doc; .rtf, .txt formats). These docs should make easier and faster your customization process.


PLEASE DON'T FORGET TO RATE THIS PROJECT ON VIDEOHIVE.


I used (for the previex this project as a Website promotion tool (and it's great for this); but, you can use it for all kinds of activities or presentations… Able to deal with pictures, HD videos, images sequences….


This project is strongly structured and modular. You can easily add/duplicate or remove a scene from the ready-to-render composition. I think that a important (as the very detailed PDF Help Files, the included media and texts placeholders lists…) appreciation / increase-in-value of this project. All was created to make the customization easier and faster.


Two detailed PDF HElp files comes with this package. A specific PDF HElp file ( more thant 10 pages) is included about high level color customization. You will be able to adjust very easily all the colors of the project.


This package comes with a DARK BLUE template (see preview), a DARK ORANGE template, a DARK PURPLE template and a BRIGHT TEMPLATE: watch it on VIMEO.
These are customizable. To see the last one (bright elegant version) on VIEMO, please click here.


No Third party plugin needed.

M U S I C T R A CK & SoundsFX
For the preview i used the great music track "RUNNING FOR FREEDOM" of the very talented author OKANAKDENIZ.

This music track isn't included in this package. But you can buy it on Audiojungle: CLICK HERE FOR THIS MUSIC TRACK.
SoundsFX are included.


Take a look at his amzing PORTFOLIO on AUDIOJUNGLE.


Here below screenshots of the other included projects files: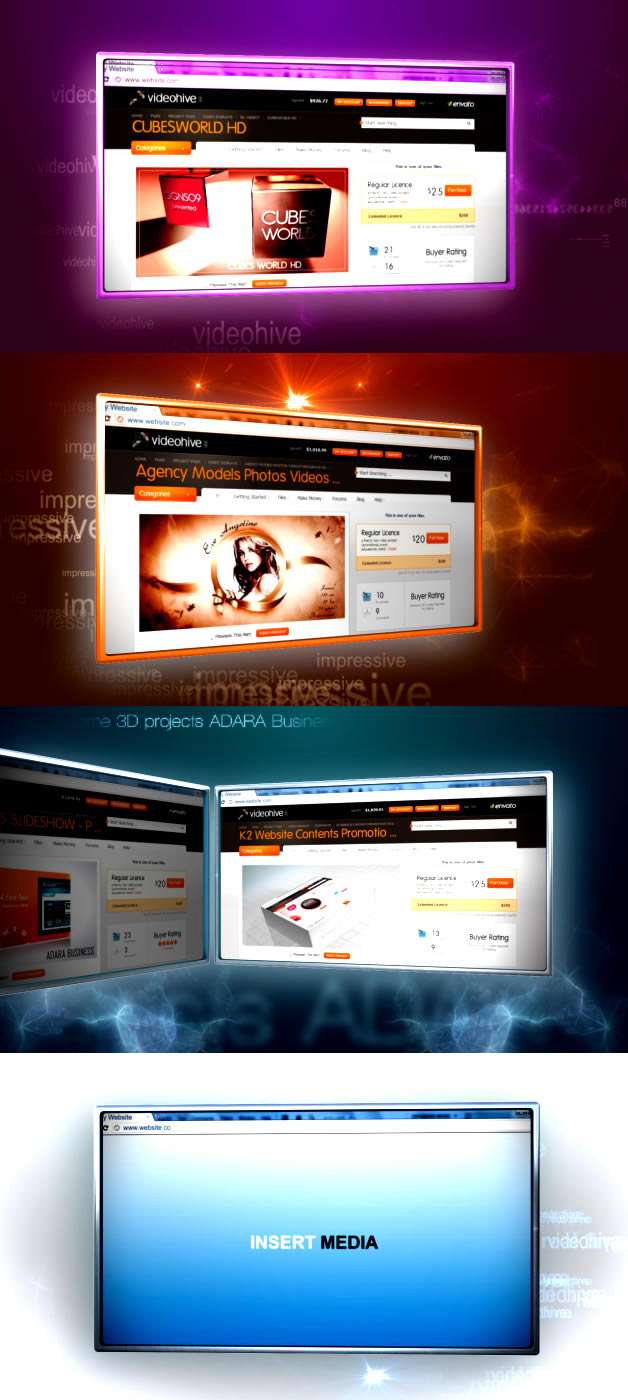 Please take a look at the following projects: