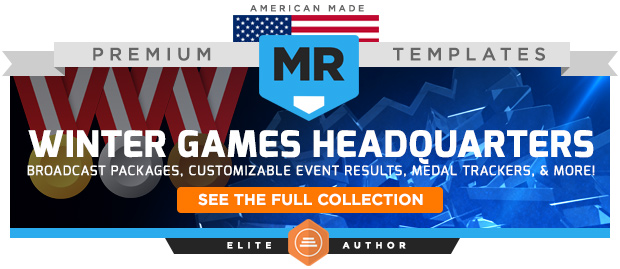 2018 Pyeongchang Winter Games begin February 9, 2018!
MotionRevolver's Winter Olympic Games Event Titles contain titles for all 15 winter olympic sports. With a total of 30 animations – 15 winter olympic backgrounds and 15 winter olympic interstitials – you can create a professional broadcast quickly and easily!
Winter Games Event Titles is also available in HD!
ITEM HIGHLIGHTS
30 total winter olympic event title animations
15x loopable winter olympic backgrounds – 0:15 seconds
15x useful winter olympic interstitials – 0:04 seconds
Ultra HD 4K Resolution 3840×2160
WINTER OLYMPIC GAMES SPORTING EVENTS
Alpine Skiing
Biathlon
Bobsled
Cross-Country
Curling
Figure Skating
Freestyle Skiing
Hockey
Luge
Nordic Combined
Short Track
Skeleton
Ski Jumping
Snowboarding
Speed Skating
AUDIO
NEED MORE GRAPHICS?
Check out the Winter Games v1 Broadcast Package!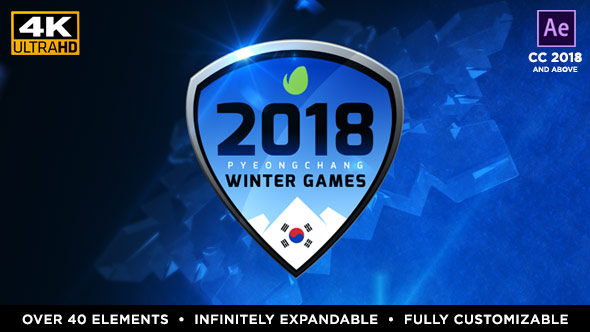 SUPPORT

We proudly offer support on all of our products, and do our best to respond to your inquiry within 24 business hours. Please use the links below to follow our social networks and be up to date on current support status. We're located on the east coast of the United States (-5 GMT).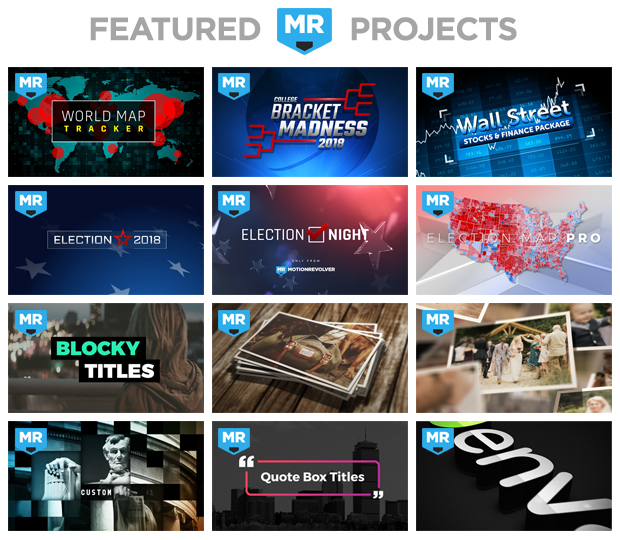 CONNECT WITH MOTIONREVOLVER