Very cool and smooth Final Cut Pro And Motion Project Weather Dynamic icons loops. You can easily Customize any icon you wish to change for day, night, Color, Outline, Polygon, with a Customize outline color. You can also modify it to any desired look and feel.
More style variations available for each icon so that totally 282+ Icons!
List of icons:
Mostly Sunny, Snow, Rain, Chance Rain, Unknown, Chance Sleet, Heavy Snow, Chance Storms, Cloudy, Storms, Sleet, Tornado, Rain Snow, Mostly Cloudy, Clear & Sunny, Heavy Rain, Fog, Hurricane, Chance Snow, Cold, Hot, Wind, Strong Wind, Warm, and many other useful icons.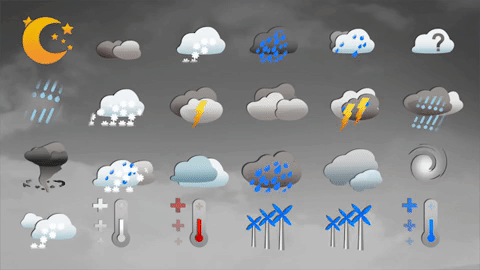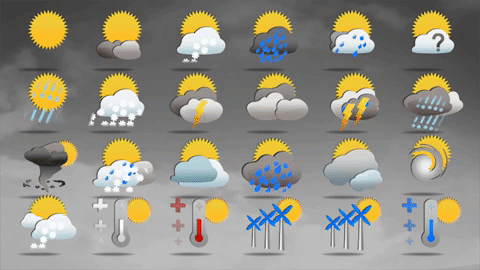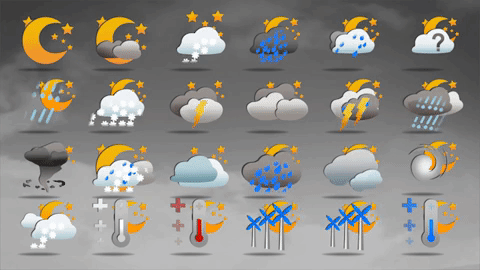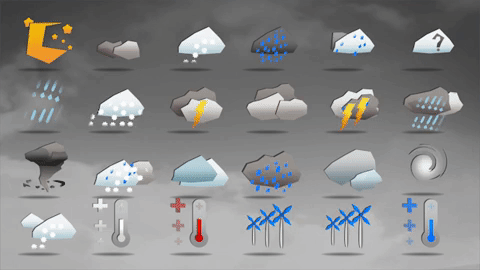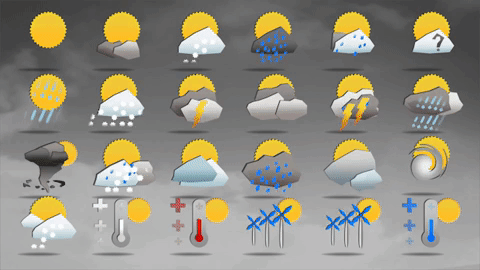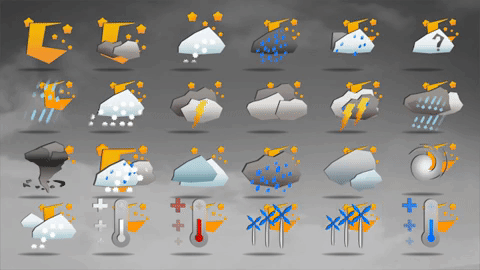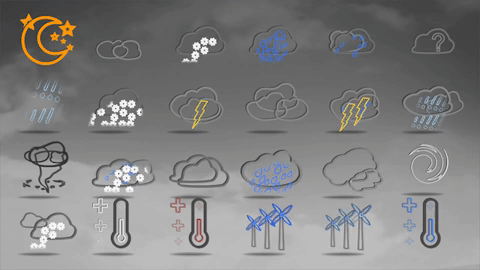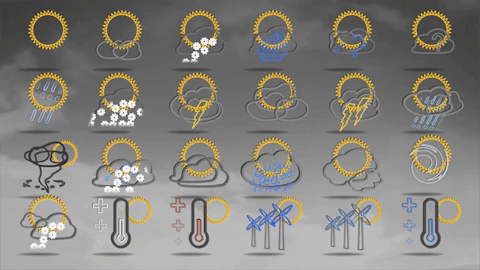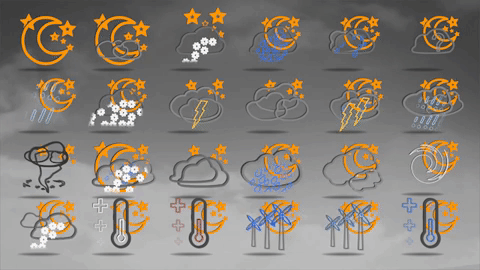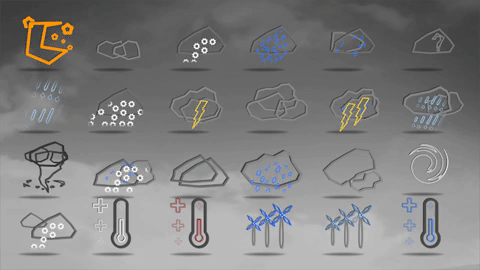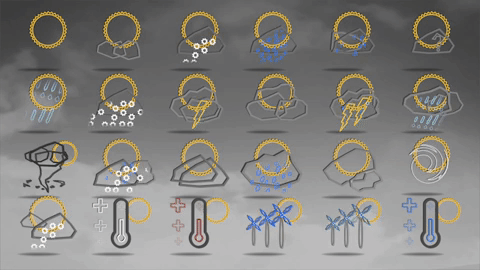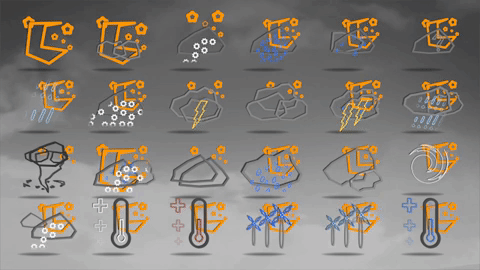 Main Features:
For Final Cut Pro X and Motion.
Re-sizable resolution up to 4K.
Can be used directly in Final Cut Pro X without Motion.
Advanced control panel for Apple Motion and FCPX.
Very Fast Render.
Dynamic Icons.
Choose Icons Control is available.
Duration Icons 6 Second, 3 Second Loop.
No plugins required.
Easy to customize in Final Cut and Motion.
Weight Icon Controls is available.
Easy parameters change.
Color Controls is available.
Drop Shadow.
Free updates.
Control Layer
Requires Motion 5.4.1 or FCPX 10.4
There is only preview available, No tutorials are needed, because its very easy to use!
Hello everyone, If you don't have FCPX or Motion, then here you can get the same project for After Effects and Premiere Pro. Click Here
Version History
version 1.0 – 28 February, 2019
Initial release