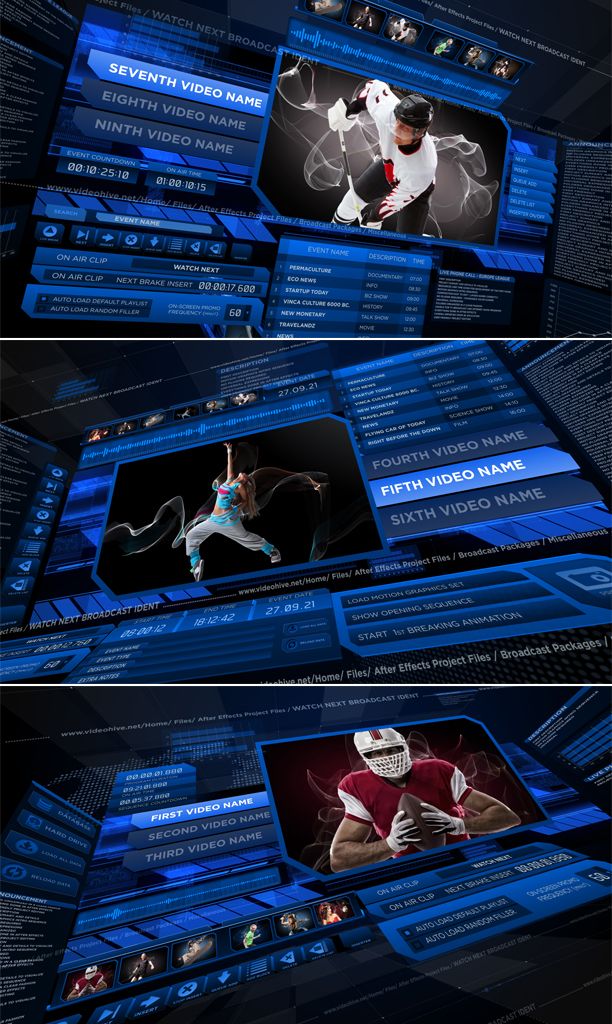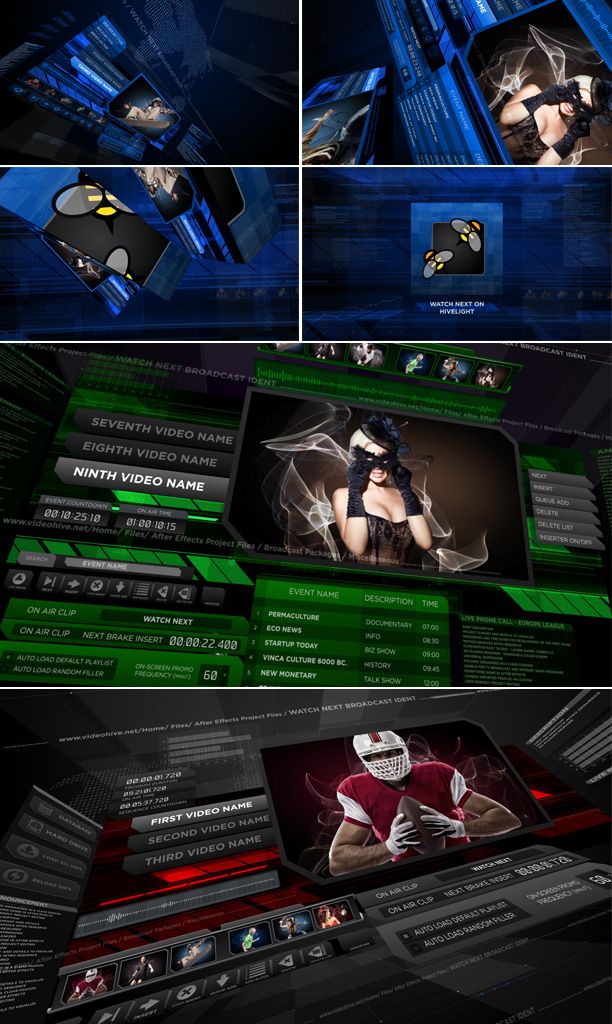 Watch Next Broadcast Ident is a toolkit template completely made in After Effects,
suitable for promoting TV-program, announcement of events, sports, news etc.
Design is inspired by broadcast play-out software interface and menu functions.
Graphics design and animation have a high-tech or modern technology feel to it.
Project comes with two different animation set-up compositions.
First animation contains 9 video placeholders.
Second animation contains 3 video placeholders.
Complete Promo duration is 30 sec.
Preview assets:
Energy effects in preview are created using this project here ,you can also find photo links there
Fonts are Gotham Book, Gotham Bold and Prime
Music used in preview can be found here
Video Tutorial comes with the project