Urban stylish template is multipurpose template for on your photos or videos of city life, modern style intro with glitch effects. Create your youth urban intro or hip-hop slideshow, show your brand. Sport Shows Opener will help create a style and trendy promo. You can capture the brightest city life moments : action sports, urban or extreme sports.
Useful for any type of area; travel videos, vlog intro, slideshow blogger, vlogger opener, production demo, event promotion, product demo reel, street style video, fashion style opener, stylish, quick, modern, minimal titles, travel trailer, magazine promo, app promo, business opener, TV show, vogue intro, trendy intro, urban promo, modern intro, travel showreel, urban video, fast opener, urban demo reel, YouTube video, commercial promo, channel promo, travel intro, video blogger, fashion photography, simple intro, special event, fashion event promo, online promo, modern, upbeat, dynamic intro, event promotion, product explainer, multimedia video, action movie opener, advertisement, edm, website intro, stylish fashion promo, fashion show, video motivational, photo show, summer weekend video, trendy intro, other urban and street lifestyle video.
Dynamic Urban Opener for YouTube or Vimeo or other media site. You can create any slideshow promotion your item: latest fashion trends, travel vlog, commercial & advertising video etc. Easy to customize, change text, add your own images and video and you are done! With this template, you'll have a nice toolkit for any creative projects, brand promo, portfolio showcase, event advertisement, promotional video and own product promo.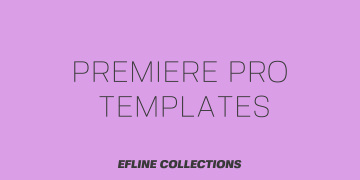 Template Features:
100% Premiere Pro (No After Effects needed)
Premiere Pro CC 2018 and above
12 Video or Photo Holders
7 Text holders
Color control
Full HD 1920×1080
Duration 00:28min
30 frames per second
Video Tutorial Included
Video, Photo and music track are not included
Great soundtrack you can find here
Thank you!