An amazing toolkit of cinema ready titles, openers, slideshows and logo opener sequences to give your project the creative edge to top and tail your best work.
This complete After Effects Opener package will not only give you a whole heap of amazing creative juices to pull together into your next project, you also get much more than just a single purpose After Effects Project file.
This really is a BUNDLE of gold, hence the Ultimate name – you get NINE different Logo Openers, two HUGE Slideshows to chose from, some choice quirky and different Arcade style Openers to play with, plus a stunning, modern Cinematic Title.
Everything is 4K & FULL HD, includes all of the Footage seen in the Live Preview, SOUND FX as well – and not a single extra plugin required to achieve all of this magic.
Built using a Modular structure (apart from 'Top View Slideshow") with After Effects (compatible with CS5 and above, it features Universal Expressions that work with any AE language version, is very easy to edit and includes a range of Video Tutorials to follow along for modifications.
Creative, expansive, modern, fast-paced and flashy there is something for everyone in the Ultimate AE motion package.
Logo Openers
A wide range of pacy openers to choose from! Photography based but definitely usable for a range of applications including stings, YouTube channels, fast open sequences, slideshows or presentations that need a bit of bling! Music and Sound FX included.
Gear Up
Rifle
Mount
Flash
Photo Stuff
Arcade versions 1, 2 & 3
Macro
Glitch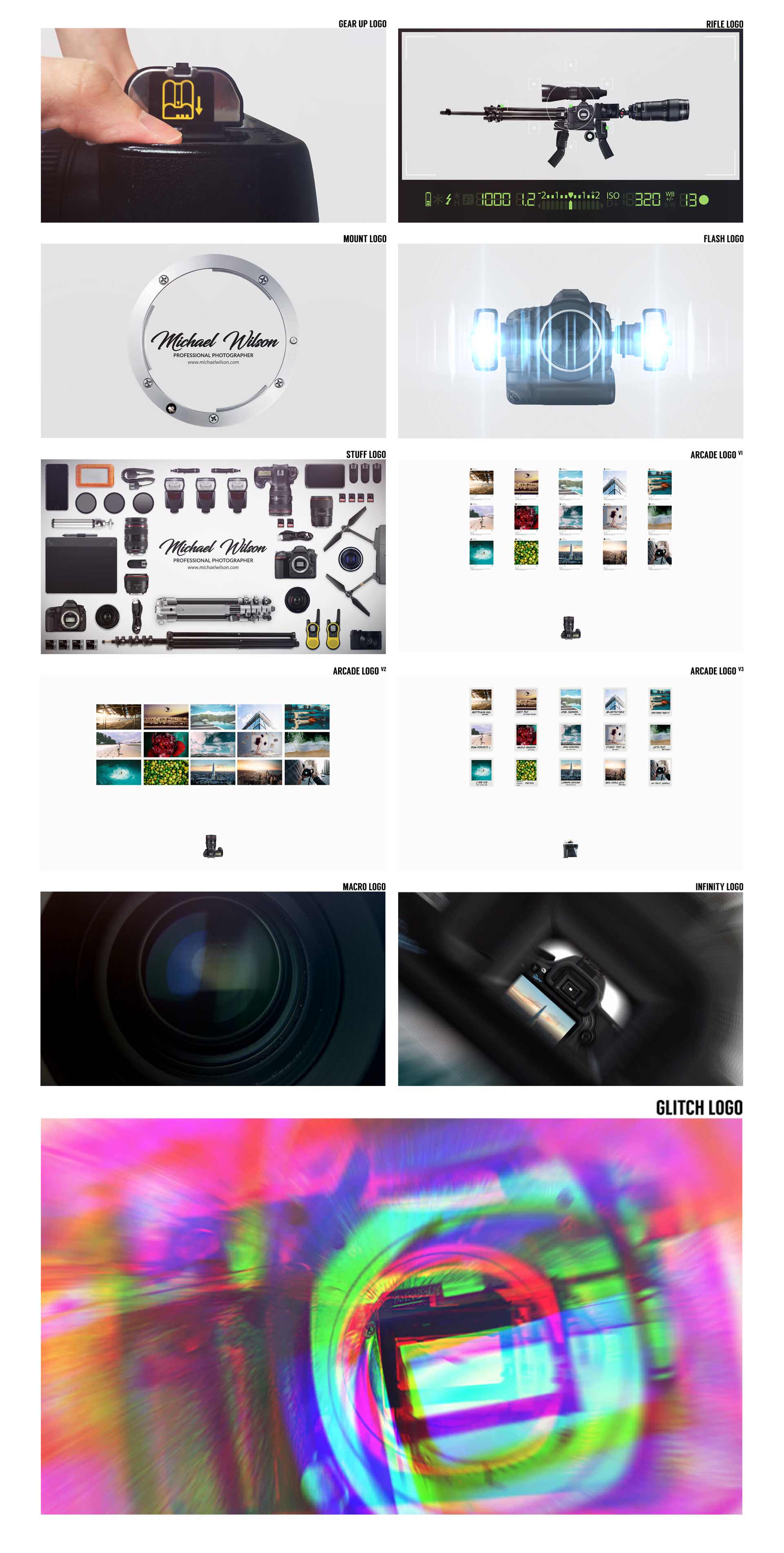 Camera Slideshow
A really professional and slick way to show off a range of your photography. Plenty of options to update, easy to use and add your own photos for with full documentation, sound FX included.

Top View Slideshow
A different way to look at your portfolio, a creative way to show a hype real, or just a really interesting opening credit – use your imagination with this top view slideshow presentation.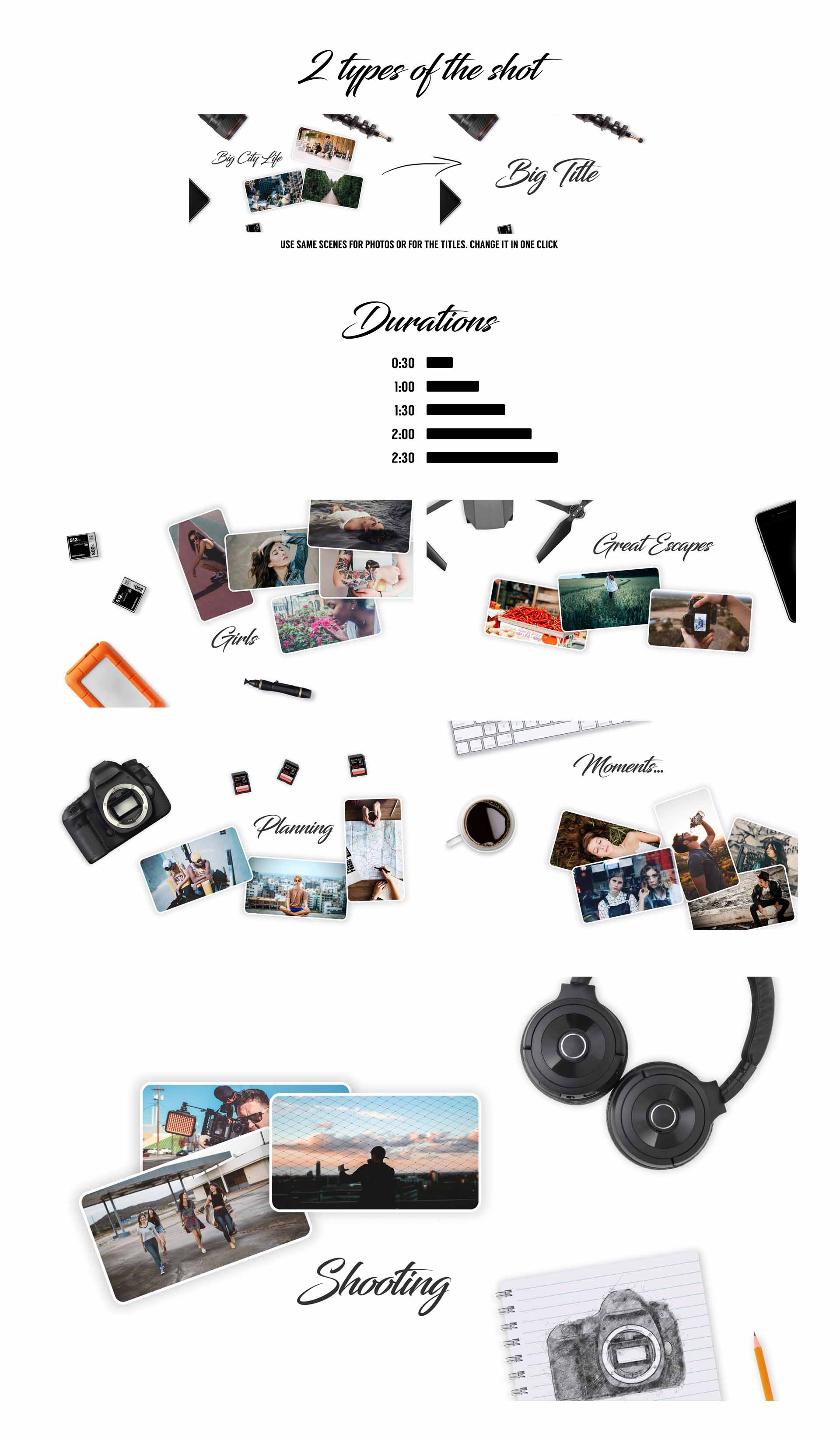 Cinematic Titles
These classy cinematic titles use the Lens of a Camera to provide a really cinematic feel to a range of credits or closing titles.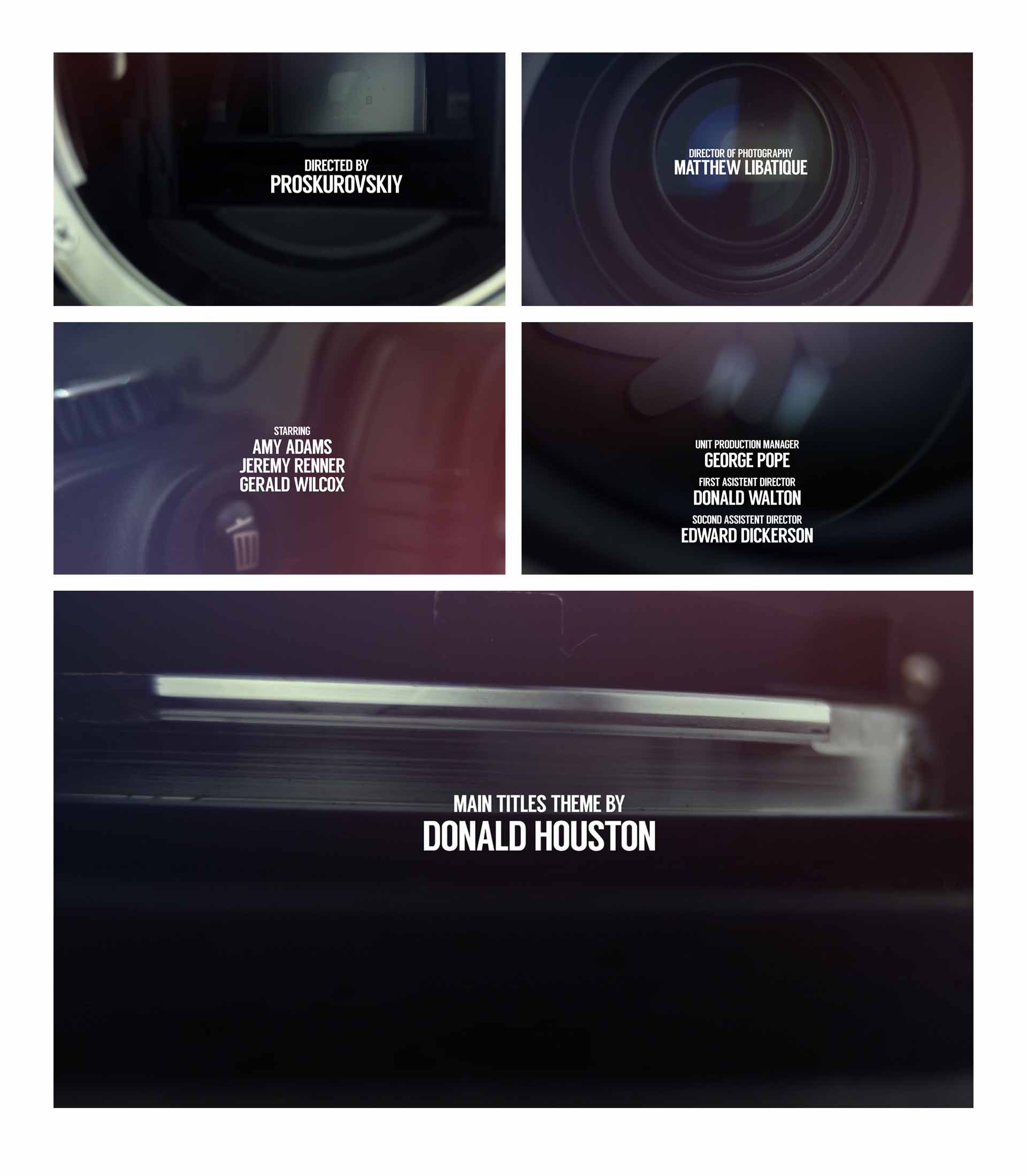 Features:
100% After Effects
4K(3840×2160), Full HD(1920×1080)
9 Logo openers
2 Slideshows
1 Cinematic titles
Footages included
Sound FX included
No Plugins Required
Modular structure (except "Top View Slideshow")
Works With AE CS5 And Above
Universal Expressions (Works With Any AE Language Version)
Easy to edit
Video Tutorials Included
All photos from Unsplash
*information about fonts in "Read Me" file inside archive.
Reviews

Music:
Warning:
Sometimes render can be not so fast. For an example on my computer (MacBook Pro) – It's can take around 0:10-6:00 hours. So it's depends on your computer and which scenes you use.
Support:
If you have some questions, please contact me through my
profile page
. I always provide quality and timely support.