Please rate this item
If you liked it and did not buy it for missing a function, please let me know and add your suggestion so that I can add it to the project. I will do it at the same time to serve you. Please
contact me.
Enjoy this set of more than 130 transitions. Use transitions the way you want for your images.
FCPX Transitions Styles:
130 Transitions
10 Different styles
Quick and easy installation help included
30 Sound FX included
Free updates
Resizable resolution up to 4K
Music is not included but you can purchase it here
Compatible with Final Cut X 10.3 and Motion 5.3 or newer.
Photos used only for preview purposes under Creative Commons:
Photos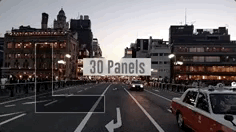 © All Rights Reserved AleFX – Contact the Envato Market Help Team.