The Two of Us love story timeline & save the date is a modern and romantic video which can be used as a wedding invitation and save the date announcement or to show your love story in original and funny way during the wedding party. The template can also be used for any romantic family event or wedding anniversary celebration.
it's really easy to use just insert your photo/video, replace texts, customise the scenes with the icons and render it.You can also design your own personalised icons and insert them with few clicks inside the template. This feature has been add to the following scenes: Their World, Phone calls, Since we met, Possible future. Each scene has 5 empty comps to insert your icon. For more details watch video tutorial "Edit scene 07" and "How to make the icons in photoshop". Link to video tutorial at the bottom of the page.


Features
Template compatible with After Effects CS6, CC, CC 2014, CC 2015, CC 2016, CC 2017
2 versions of the project: short version with 43 photos placeholders, long version with 60 photos (extra photo in the scene life moment)
Duration 04:14, 05:03
2 options for the last scene: slide with reception informations if you are using the template as a wedding invitation or mini slideshow with only photos at the end ideal if you are using the project to show your love story
All texts in the video have their own placeholder so you can convert the project in any language
Some scenes have multiple options for the icons. For more details please check preview at the bottom
Design your own icons and insert them with few clicks in the template (feature available for scenes their world, phone calls, since we met, possible future
No plug-ins needed
Help File and Video Tutorial Included. Video tutorial covers the following topics: Edit texts, insert pictures, edit icons, make the icons in photoshop, change main colours, import music, render the project. Watch in depth VideoTutorial Here
Links to the free fonts included in the help file
Music is NOT included. You can purchase this awesome track "Joyful" by Twisterium on audio jungle
Here
Please note the original duration of the track in the long version is 01:45, the music has been repeated to fit the animation and duration of the template.
Photos are Not Included.






Looking for answers? Read some FAQ or post a new topic in our forum.

Through the years we managed to define the most popular questions of our visitors and clients. That's why we decided to make an Online Help Desk. There you'll find the best articles and video tutorial concerning the questions of choosing, editing and managing your template. The service is completely FREE!





VISIT SUPPORT.CREATIVETHINGS.IT TODAY!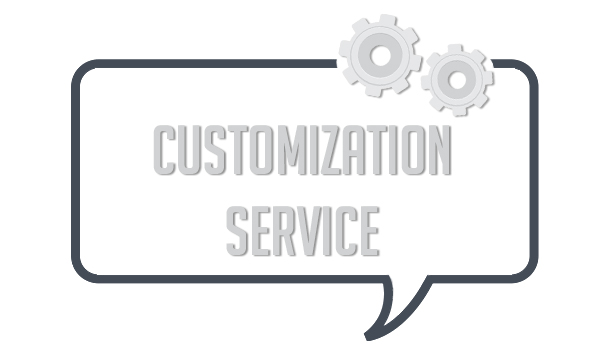 If you don't know about using Adobe After Effects or you want to customize this template contact me using contact form in my user page