Welcome to my new project ''The Darkness'' inspired by popular game called Alan Wake. Very neat logo project file with amazing dark feeling going through whole animation. It is very suitable for openers, short catchy intros or even short promos. Project is user friendly, you can change color, brightness, you can move your logo around and not affecting it's animation at all. For more info scroll down. Enjoy.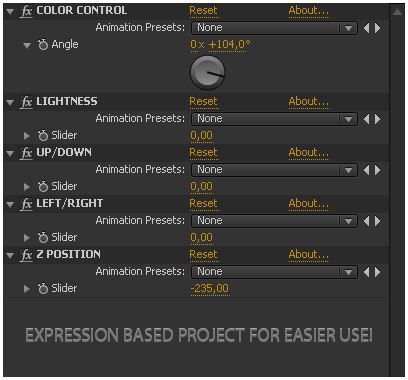 Full HD 1080p (1920x1080) pixels.
0:15 seconds long
NO PLUGINS!
Supports After Effects CS4/CS5/CS5.5/CS6/CC/CC2014
Tutorial included!
SFX INCLUDED!
If you need anything or you want to ask some questions just e-mail me at; pichwise@live.com If you like my Projects, and you want more, go to; http://www.youtube.com/user/PichwiseTV And SUBSCRIBE to my YouTube channel! If you want to be updated with all my future works like me on facebook! http://www.facebook.com/pages/Pichwise/217987328214146?created