two footage of water dropping and the splashing water off the surface shot and rendered in two speed: These footage can be looped seamlessly.
1. Quicktime H264 1920×1080 29fps length 0:33.
2. Quicktime H264 1280×720 24fps length 0:38
Happy Buying!!!
Dont forget to vote and rate.
TQ
Check out my Other Water Elements and Abstract Footage here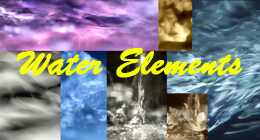 TQ.