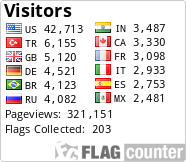 Easy to Edit project.
There are total 5 comps in which one of them you can replace your logo inside the project.
Totally 4 social Media icons are added
facebook, twitter, google plus and tumblr
No 3rd party plugins are needed just pure After Effects.
There are total of 10 comps;
5 fullscreen and 5 lower third comps.
The prerendered Social Media Buttons are 1280×720p so you can also use them in your other projects.
The colors are also editable inside the comp in which you replace your logo.
If you have further questions please do no hesitate to ask.