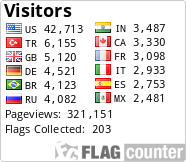 Total of 29 Social Media + 2 more lower thirds in which your can replace your own icon compositions in project.
29 Social Media Baloons are also included as 1920×1080 Full HD renders and 2 more 1920×1080 compositions with baloons in which you can replace your own icon.
The total animation for social media baloons are 8 seconds and looped.
The total animation for the lowethirds is 10 seconds but the space between 00:01 seconds and 00:09 seconds (total 8 seconds) is also seamless and can be looped forever which means you can make your lowerthird's length as much as you like.
The coloring of the baloon and the lowerthirds are changable.
No extra plugins are used easy to edit project and help file is included.
The music used inside the preview is not included in the project but can be downloaded from below.
http://audiojungle.net/item/dance-pack/2766723?sso?WT.ac=portfolio_item&WT.seg_1=portfolio_item&WT.z_author=plastic3
The social media icons included are;
android behance blogger dailybooth deviantart digg dislike email emailat facebook google googleplus like linkedin myspace orkut path picassa pinboard pinterest rss soundcloud stumbleupon tumblr twitter vimeo wikipedia wordpress youtube email email @ sign
If you have any questions please do not hesitate to ask.