Snow Madness
Hello everyone! Let me introduce my new project – "Snow Madness", which is great for display winter trips, sports and any other crazy adventures!
Main Features
Smashing dynamic edit
1:50 minutes long
31 photo/video placeholders
No plugins needed
CS4 and higher

Screenshots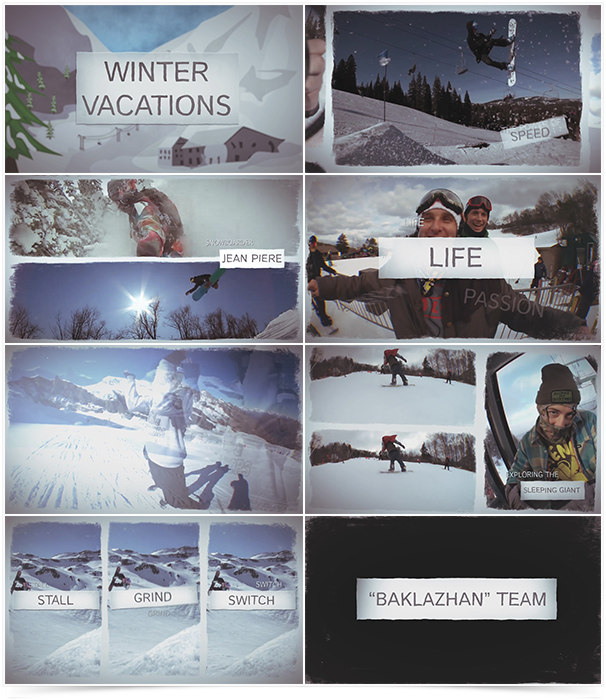 Other
Font, used in project, you can download here: Istok.
Awesome videos, used in preview are not included, you can find them here:
Feedback & Customization
If you like this template please don't forget to rate, thanks!
If you don't know about using Adobe After Effects or you want to customize this template contact me using contact form in my
user page