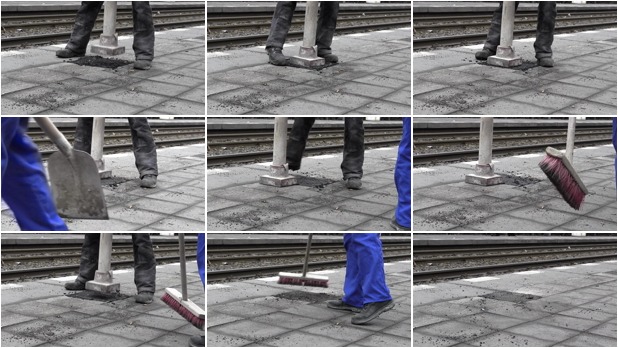 Urban construction repairs performed by the Berlin city's municipality on a tram (streetcar) stop open building site (01:15).

Two men working in work clothes at mending a damaged tile that has been already removed, by filling the hole with asphalt material. They use a tar masher or pounder to even the filling and then cover it with dirt and gravel to make it non-sticky using a shovel.

This video clip recording was created for news casts, documentaries, fictional films, presentations, business projects, corporate clips and advertisement videos.

Useful for realistic, fantasy or science fiction settings and comedy, drama or serious themes.


All qubodup Videos
All qubodup Sounds – for use with videos