REAL:: Lower Thirds
This is a pack of 5 AE templates that are design to emulate real looking News lower thirds. Use them in short films, webisodes, home video, test videos, or anything that will require real looking graphics.
The pack is fully animated, and was painstakingly designed down to the last detail -no detail is sparred. It comes in 1080p HD and is well organized. It's easy to edit and easy to render. Comes w/ guide and instructions.
Completely made in After effects CS4.
-Cheers!
WARNING Be careful how you use them. People will believe anything and everything.
.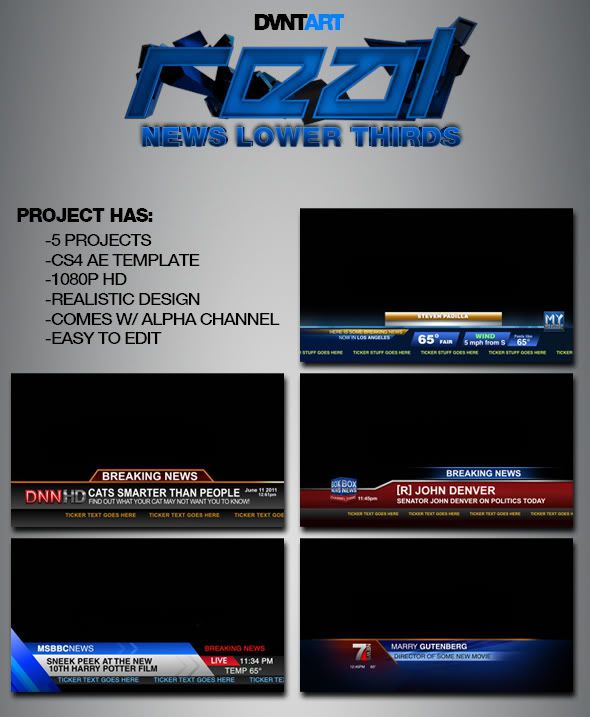 Don't forget to check out my profile for free project files