CHECK OUT OUR FULL LINE OF PREMIERE PROJECTS!

Quote Box Titles & Lower Thirds Synopsis
Quote Box Titles is the most sleek, responsive, modern way to display text quotes in your video project. Whether you need to quote celebrities or business leaders, or add quotations from news interviews, Quote Box Titles has everything you could ever want in a Premiere Pro Title Template.
The customization possibilities are literally endless with Quote Box Titles Premiere Pro Motion Graphics Template. The template is also infinitely scalable, allowing you to duplicate each title as many times as you need to fulfill the requirements of your project
As with all MotionRevolver templates, Quote Box Titles comes with an in-depth video tutorial, walking you through the simple customization process.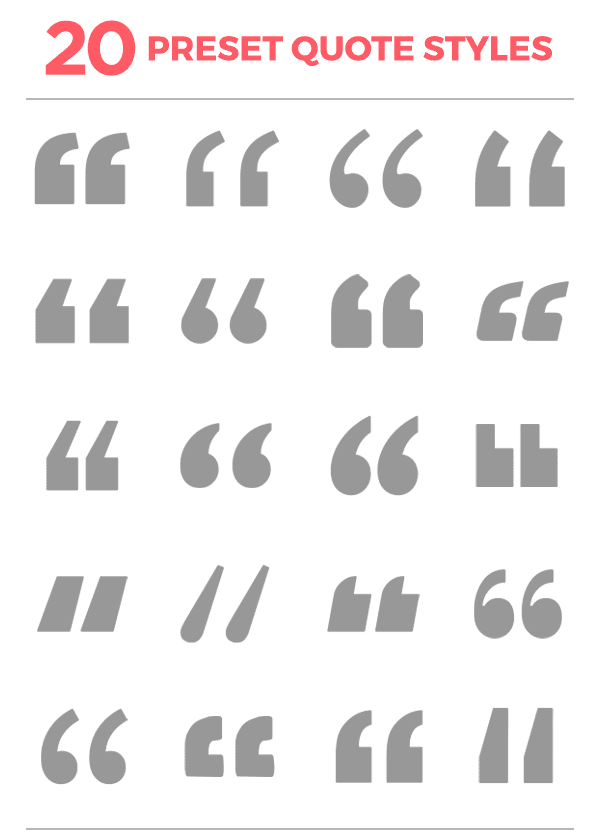 Quote Box Titles Highlights
Easily Editable – The possibilities are infinite!
12 different graphics
20 quote style presets!
Unlimited titles – create as many as you need!
Super Fast Rendering
No Stress! To help you along with the process of customization, we've Included a series of detailed, video tutorials
Works with Premiere Pro CC
Ultra HD 4K resolution (3840×2160) – easily scalable to 1080p or 720p
Required Plugins: NONE!
Quote Box Titles Audio
Music is not included, but can be downloaded here:
Quote Box Titles Footage
The video clip in the background is not included, but can be downloaded here:
Quote Box Titles Version Log
Quote Box Titles Support

We proudly offer support on all of our products, and do our best to respond to your inquiry within 24 business hours. Please use the links below to follow our social networks and be up to date on current support status. We're located on the east coast of the United States (-5 GMT).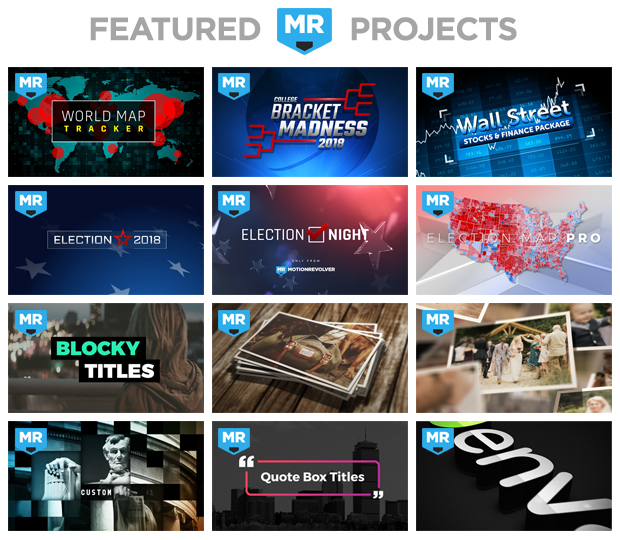 CONNECT WITH MOTIONREVOLVER