The "QUIET JOURNEY" package comes with 2 included projects . These templates are especially well adpated for special events like wedding and other celebrations. You can use photos or videos; placeholders are built ofr all kind of media.
The first project is a "special stills project" (13 media and 13 texts placeholders) and the second one is a "special videos project" with a amazing freeze effect (8 video and 12 texts placeholders).
These after effects Cs 5.0 Full HD templates include: global controls, detailed html help file, magnify effects (can be disengaged with one click), two included projects, free fonts links and music links…
These templates can also be used for presentations, quiet slideshows relating to special events like weddings, birthdays and other celebrations…


AE CS 5.0 Full HD 1920×1080
13/8 Media placeholders
13/12 Texts spots
1 minute / 21 seconds
No plugin required
Included HTML Help file
Easy and quick customization
Stylish and elegant
Global controls
Two included projects
Modulable media palceholders
Modulable structure

Follow Us and our work on:











Preview this file in HD resolution for better screen resolution and optimal user experience. Take a look at the these projects on Vimeo: WATCH HD VERSION ON VIMEO HERE – .
Check on our website this romantic after effects template for special events. Browse our other after effects templates for special events like weddings on our website

Detailed HTML help file. You can take a look at the Help File by clicking here. Take a look at this help file to understand the advanced global controls system.


Music tracks are NOT included.
We use the music tracks Love is a Journey and Sense (videos special project) created by OKANAKDENIZ for the preview file. These music tracks are NOT included. But fortunately you can buy them on Audiojungle: Love is a journey and Sense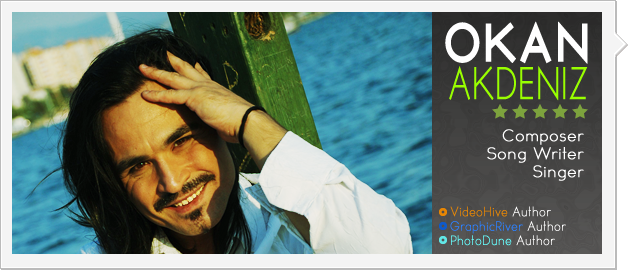 Browse our projects on our website. Browse our portfolio. After effects templates Portfolio
After effects templates




classy layout, colored theme, wedding, bride and groom, celebrations, birthdays, quiet slideshow, freezed video fx, calm presentation, portfolio, photographers, videos displays, special events, romantic, love story