Quick App Promo – After Effects Template which can help your busines and promote your App. The Project contain 2 phone version (Black and White). Project has 2 formats. Wide – Perfect for Facebook, Youtube, Web, Advertising or Social Networks. Square – Perfect for Instagram. Also it has the Color Control which allows you simple to fit this template for your design.
Music and fonts are not included!
Project features: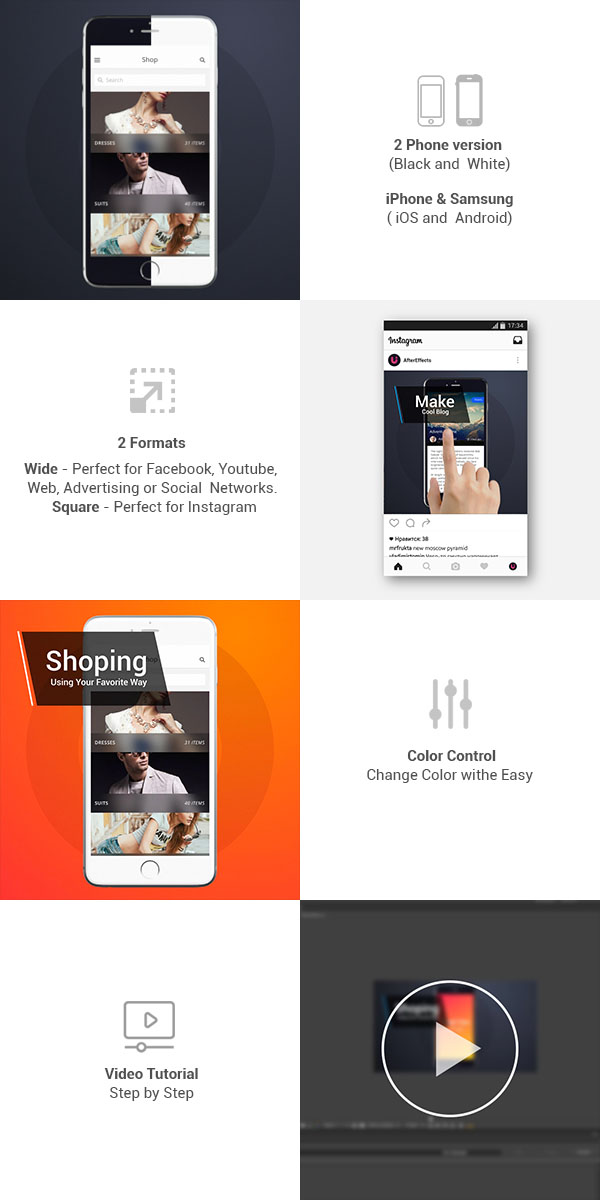 Screenshots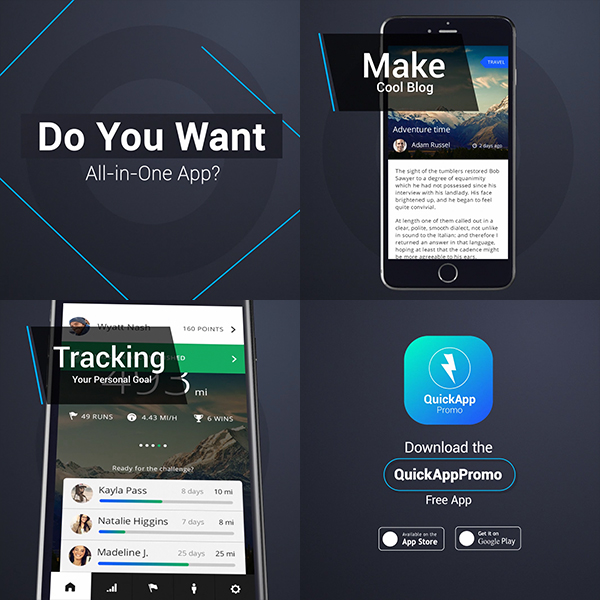 If you don't have an After Effects, any required 3rd-party plugins, time or necessary Hardware Power to set up the project, I can offer you customization and render service. You can e-mail me through contact form on
my profile page
. This offer is available not only for my project, but also for all videohive projects!
Be in touch with the latest updates!
Click
Follow me
on Videohive!