Have something to be promoted? Steve is here!
Or you can just use any other cool name for this guy.
This awesome 2 minutes and 30 seconds promote video can help you promote your app/product/service, or just anything else! Want something more awesome? You can adjust the length of this template by copying or deleting the scenes!
Customization service:
If you don't have much experiences with After Effects and want to customize this template, I will do it for you for the right price, just contact me via the contact form in my profile page!
Here are some features!
Well-scripted color controllers!
Universalized Expression
No plug-ins required
Organize template with ease
Helpful Documentation
100 percent pure After Effect template!
Full HD Resolution
Supports always available, just anytime!
Customization Service
Structure
The project has been designed with essential marketing structure, and ready to promote anything!
Shows target audience
Points out the problem
Shows the solution
Promotes benefits
Demonstrates examples
More informations
Contact information
But you can customize the structure to however you want!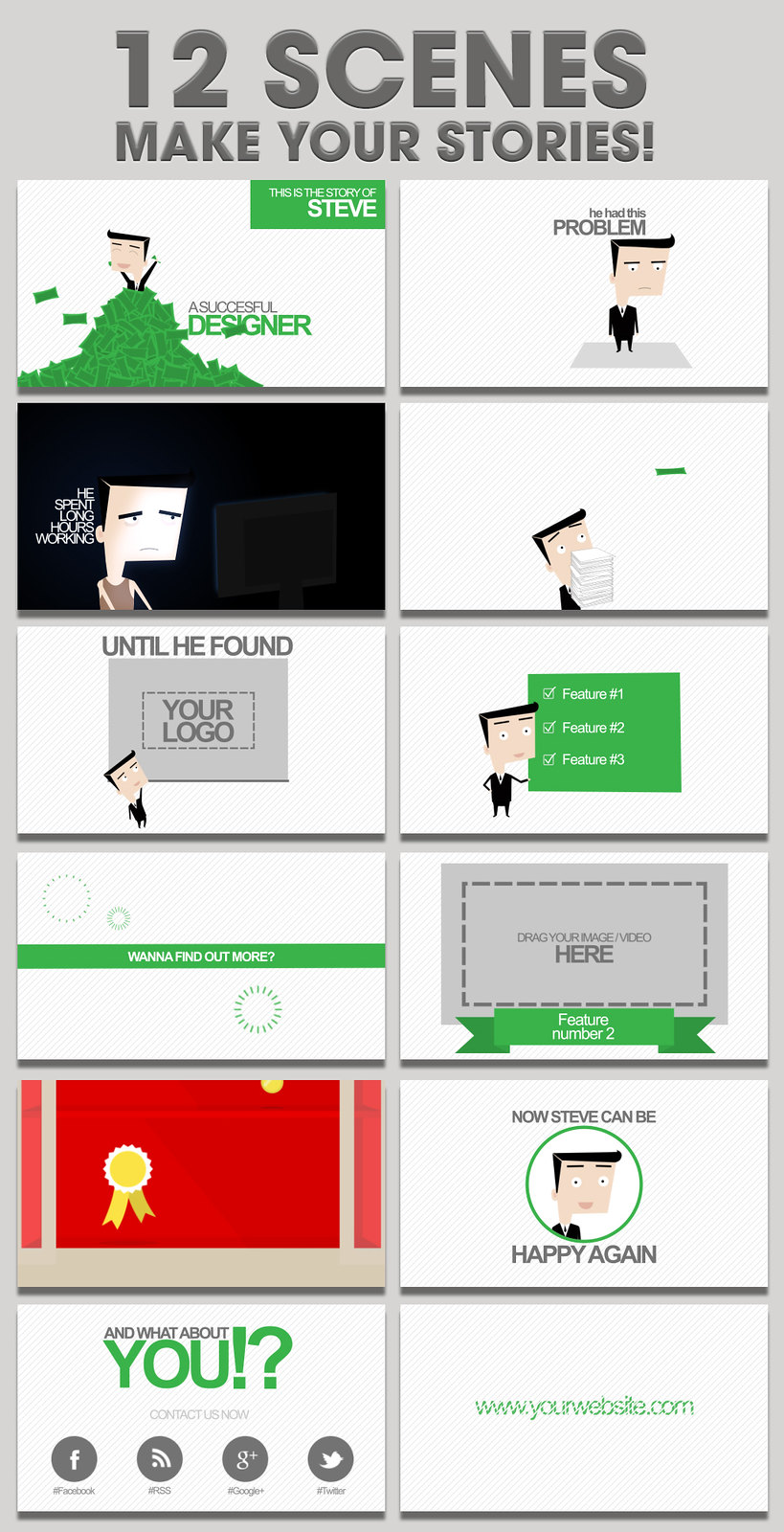 Package Includes:
PDF documentation
After Effects project file
Music:
Music used in the preview video is not included.
You can purchase:
Positive Starter
by
desikoi
Clouds
by
AudioQuattro
(the ending music in my preview video)
Thank you!
Please rate my work with some shiny Stars and leave a comment if you like it! If you have any problem, feel free to contact me using the contact form in my profile page for the best support, I'm always happy to help you!!!
Also check out my other template!