A quiet and slow dipaorama in this AE CS4 HD package: includes two projects files: bright and dark versions. Duration: 2 min. 8 seconds. Can manage upto 24 media placeholders (pictures, stills, videos or image sequences). Very strongly structured project, easy and quick to customize (detailed PDF Help file included). If you encounter problem, drop me a message from my VH Profile. Fast render (45 minutes on my i7 Quad Core 8 Go RAM Win Pro 64bit).

I think this project could be great for several kinds of uses: memories album, photo book, romantic memories, holidays/vacations album / slideshow by example…



Finished my first slideshow using this template and I must say
I'm very impressed. It is easy to customize, animation is very 
smooth and 24 placeholders fit my needs just fine. 

The render time on my q6600 with 4 gb ram was a little 
over 2 hrs. (camera depth of field turned off) the final outcome
is outstanding. My hat is off to the author for creating
this beautiful template. Thank you.

MVTEAM


Other Wedding and Romantic Projects Collection here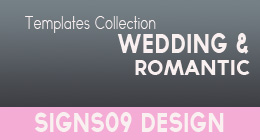 Please, check also my CUBESWORLD HD Project by clicking here or on the below picture.




Take a look also at these projects: Album memories Old Film Look – Full HD, EPURE 3D HD and AGENCY MODELS PHOTO VIDEO MEDIABOK.



Don't forget to RATE THIS PROJECT, please.



In the preview, I used the music track ELEGY of PLASTIC3 (AudioJungle). This track isn't included in this package. To buy or listen to it, please click on the below picture.



peace of mind, composure, calme, easy, quiet, photobook, bright and dark, romantic, serenity, slowness, quietude, album, memories, diaporama