A vintage style video that resembles an old projector, silent movie, or old movie titles. Similar to films from the 1940's that starred Charlie Chaplin. Use this for nickelodeon style text slides. Film burn and 8mm grain give its a genuine old feel. No plugins needed. Use Photoshop to create your custom slides or just place text using After Effects.
Free downloads for the shown fonts are provided in the package.
Music is from old radio shows that are now public domain.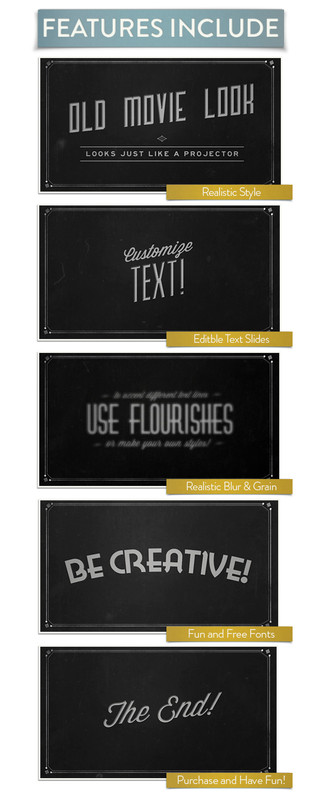 Download the Projector Sound Effect Here