—-—-INTRODUCTION
This file should be very use full for those who need a nice Film Dirt & Scratches Elements with flashes your presentation, Film, Project, Home, Movie, Party movie and Many more….
—-—-DESCRIPTION
A Old Film Look Loop (All Effects in one) is Full HD ( 1920 X 1080 px ).
It's Not Alpha Clip but You can use as using many blending mode in any Editing Software's.
1: 10 Second Loop "ALL EFFECTS " (Just Drop your Footage in any editing software and Play with blending mode)
IF you want your Film, Clips, Movie, Shorts, Text & Graphics like Full Dirty, Grungy, Gritty, Damaged look Vignette, Unique, Oldies.. So u want this Pack.
Total 10 Files included.
Bonus
1:Two Paint Splatter 2:Flash Cutter (5 files)
Bonus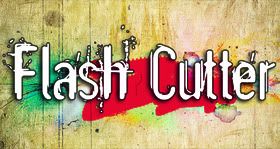 THE DEMO MOVIE & Music IS NOT INCLUDED …only for usage
Thanks!
Please rate if you like my work !
you also Like


Unique Project Files