Hi, guys! This is an excellent template with an amazing New Year's Countdown (the last minute of the year) for your midnight party. New year countdown clock perfect for new year event opener, new year wishes for eve party promo, midnight teaser with new year titles, new year party intro with video & photo or flat new year promo & elegant new year wishes, greeting for any media. It can be new year disco slide show, fast new year snow video for business, corporate team. Create with this energetic happy new year 2019 template new year midnight greeting card, a festival countdown clock or happy new year party 2018 (magic celebration night). Design your own glow midnight countdown timer for best dynamic new years eve trailer with luxury count down clock or Christmas greeting card.

CS5, CS5.5, CS6, CC, CC 2014, CC 2015 compatibility
8 MediaHolders
26 TextHolders
No plugins required
Full HD resolution (1920×1080)
24/7 support– feel free to contact me here. I will answer as fast, as possible.
Great music soundtrack you can find here
Thank you! Happy New Year!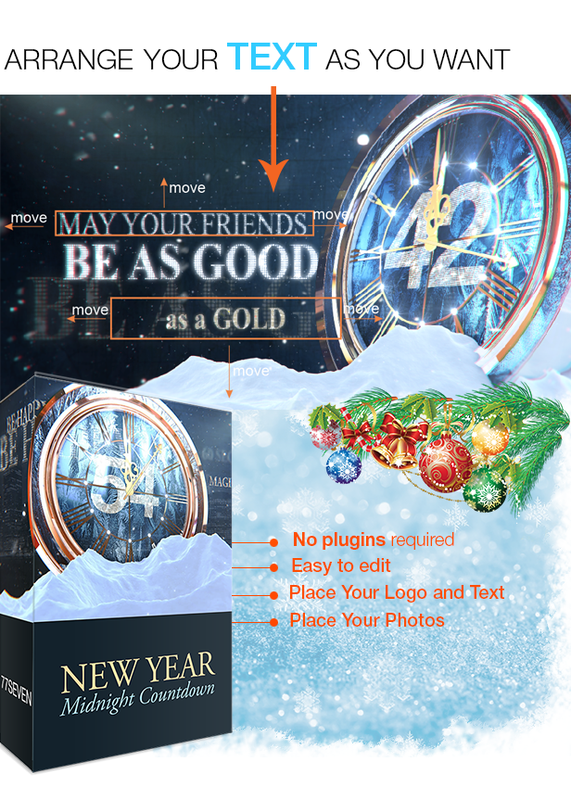 Watch it on YouTube: https://www.youtube.com/watch?v=ToHhHAaefnk