The great "Last Minute Of The Year" music is not included. It belongs to Leto and can be purchase from the link below:

Features list:
The package includes 2 Quicktime movies: Countdown Clock & "Happy New Year!" text on alpha channel
The clock is ready to play 1 minute before midnight
HD 1920×1080 25 fps
Clock Duration: 1:34
Text Duration: 7 sec.
This is a Quicktime movie. If you need a personalized Countdown Clock for the New Year's Eve, please check below After Effects Projects: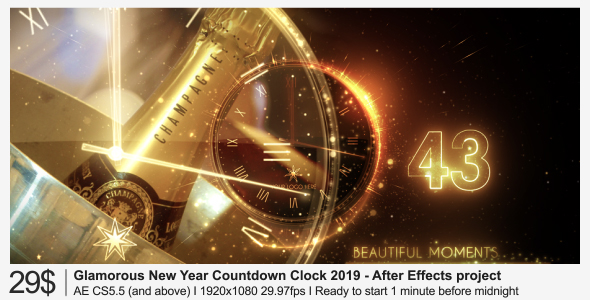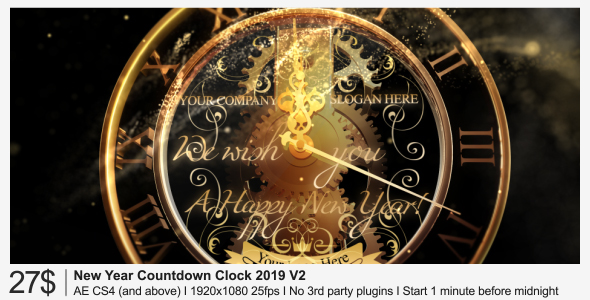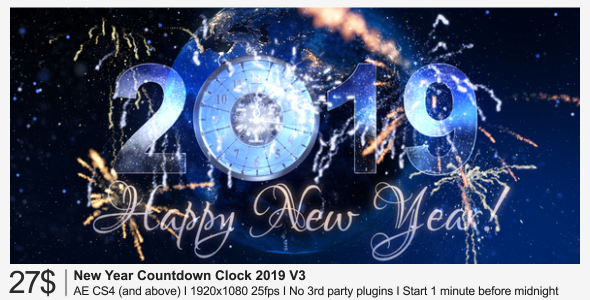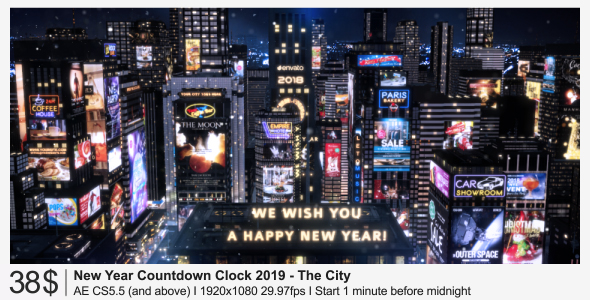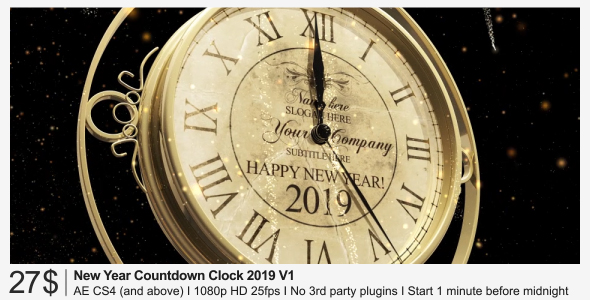 Thank you!
Happy New Year!