- Features -
-4K(UHD) and Full HD compatible.
-Nearly 70 color preset.
-You can adjust the audio spectrum, color, text, etc… in one window!
-Fonts for number display are included.
-No plugin required.
Adobe After Effects CS 5.5 and higher. Japanese tutorial with English subtitles is included.
The audio,text font, and transitions in this preview are not included.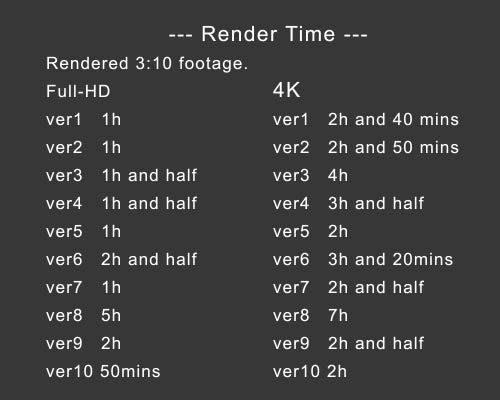 (this is estimate, rendered by 6core i7 4930K CPU and GTX 780 GPU) Matter of fact, render time depends on your system!
And thank you for coming! You can use original quality of line art here!
https://vimeo.com/album/3645691 Each file needs to be downloaded and renamed as the same name of the file of template. And replace the file.