Modern Youtube Promo Toolkit – Essential Graphics | Mogrt

CAUTION! This are .mogrts for Adobe Premiere Pro. After Effects project is not included.
This Modern Youtube Promo Toolkit is powerful tool for boosting your Youtube Channel to the new level. It includes 13 popular categories and almost 110+ most used channel design elements. This Template will enhance the overal look of your channel, make it look more professional and will attract new subscribers.
13 categories unclude: openers, video holders, typography, lower thirds, buttons, titles, quotes, nexts, transitions and some other cool stuff.

You can use these elements not only directly for your Youtube Channel, but also in other social media for promoting your content, or even in corporate videos to advertise your business channel. All elements are easy customizable, your can change text and colors in accordance with corporate or vloggers identity.
ATTENTION! Dear Customers! These are .mogrts for Adobe Premiere Pro, but you may need After Effects installed on you computer and it should be the same version as your Premiere Pro. So, if you receive such a system message, please don't panic and don't be stressful, take care of yourself and just install the trial version of After Effects.
AND YES! They may have some customization limitations. So, if you have any questions or suggestions, please contact us here: arasari.studio@gmail.com.
Main features:
13 popular categories
Almost 110+ different elements
Work with any language
Easy to change yor own text and colors
Template includes .mogrt files made for Premiere Pro 2017-2018 and Premiere Pro 2019
Only .mogrt files are included
After Effects project file is not included
Modular well organized structure
No plugins required
Made in 4K aspect ratio
Works with images and videos
Video Tutorial is included
Link for free font is included
Music is not included
1. Typography: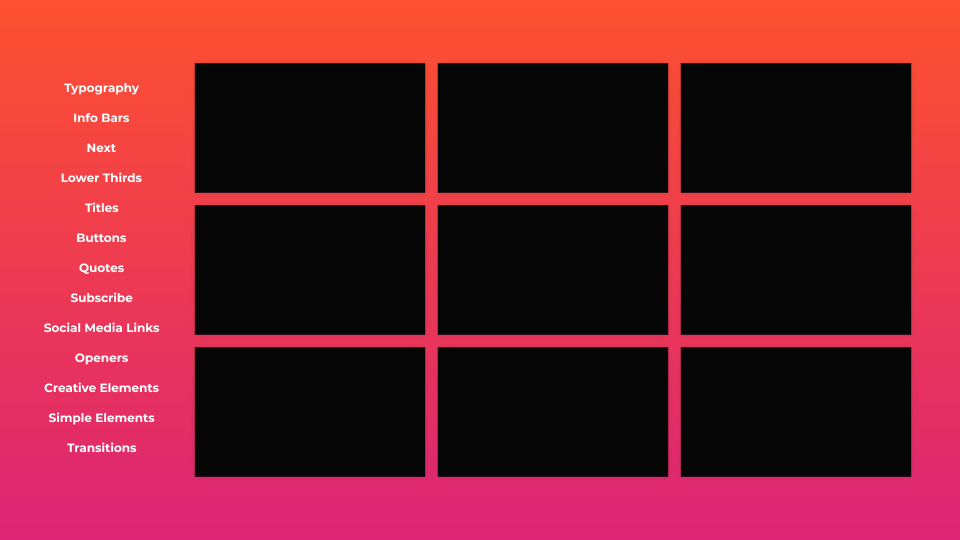 2. Info Bars: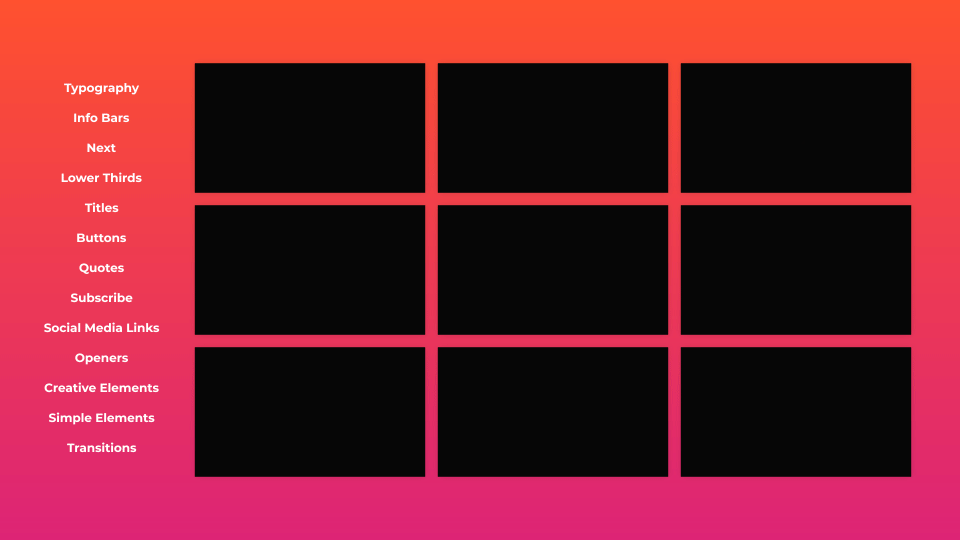 3. Next: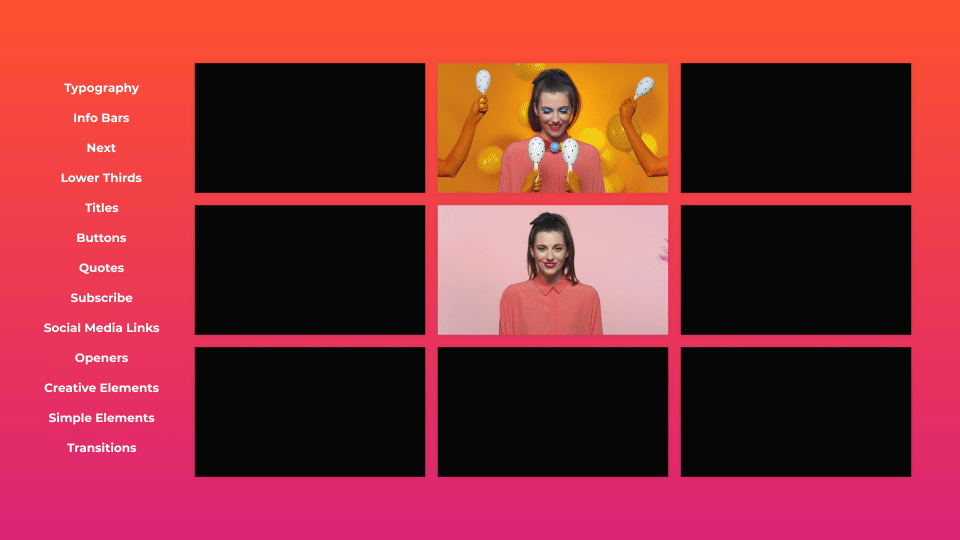 4. Lower Thirds:
5. Titles: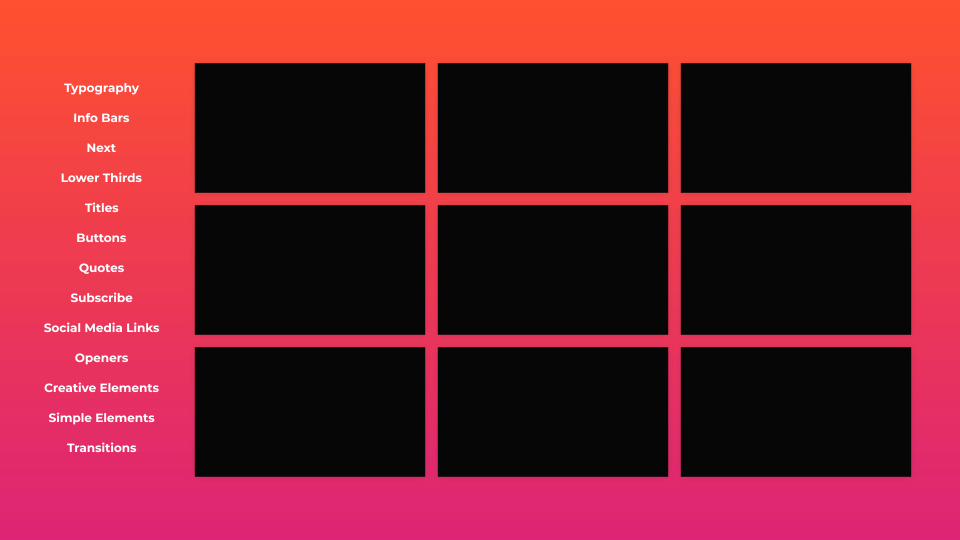 6. Buttons: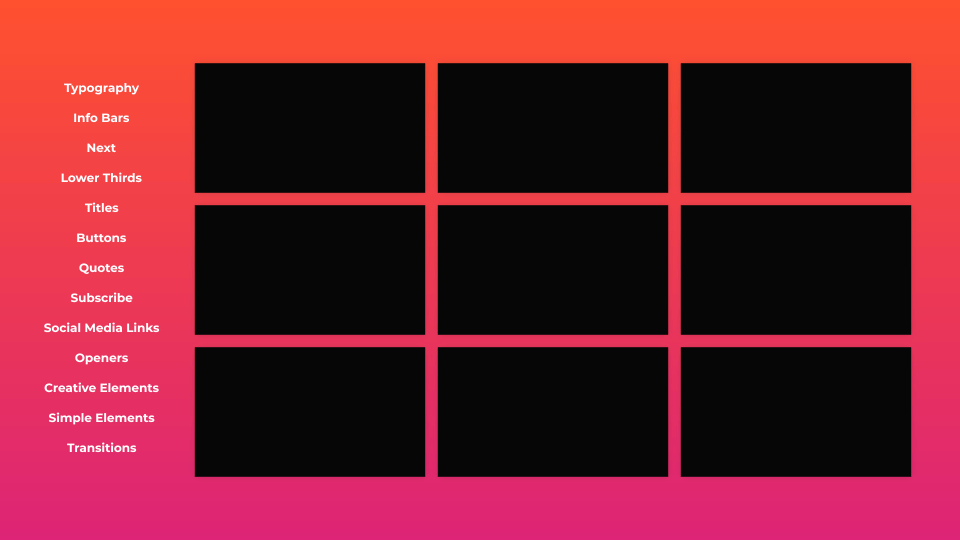 7. Quotes: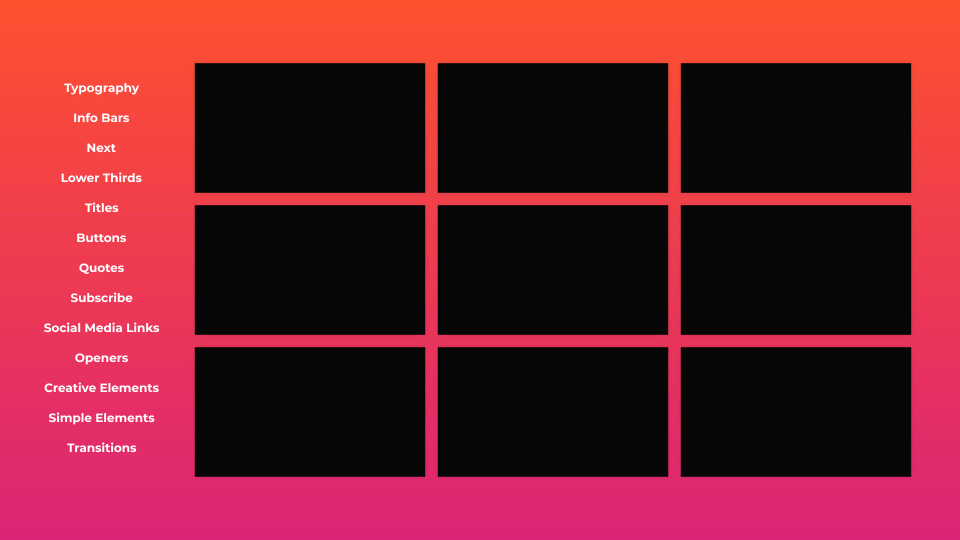 8. Subscribe: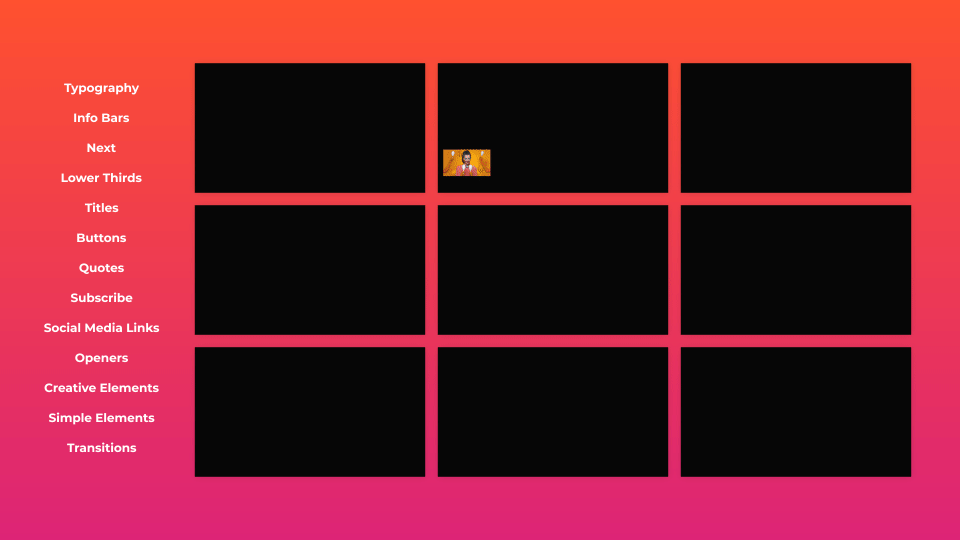 9. Social Media Links: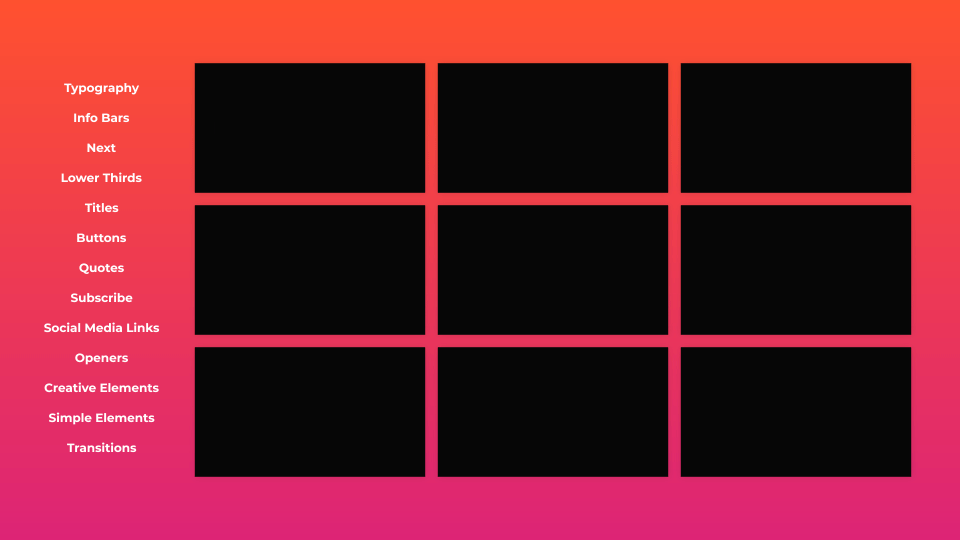 10. Openers:
11. Creative Elements: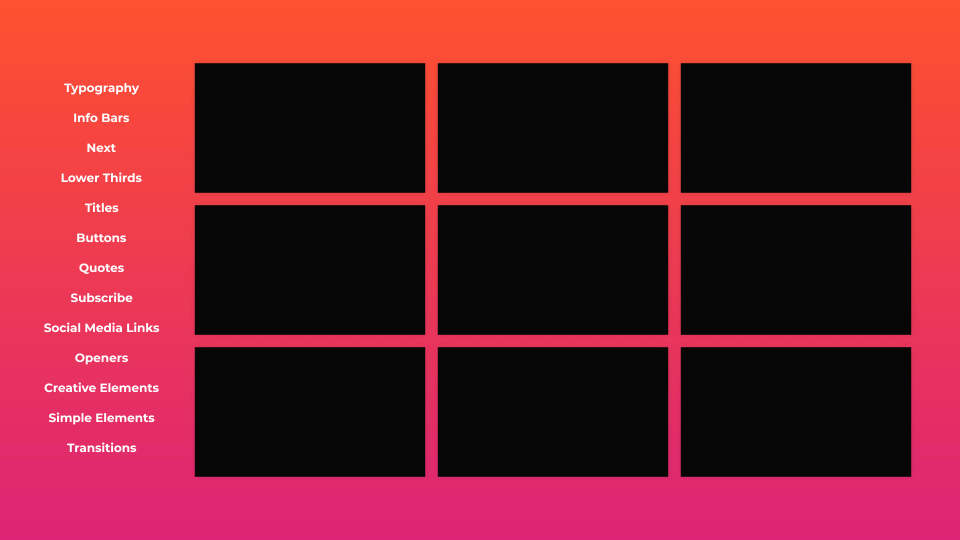 12. Simple Elements: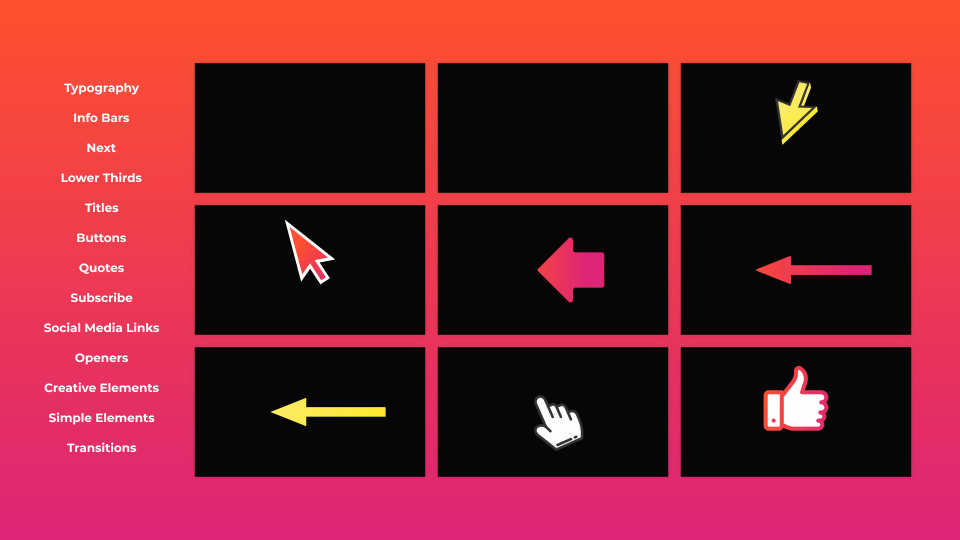 13. Transitions: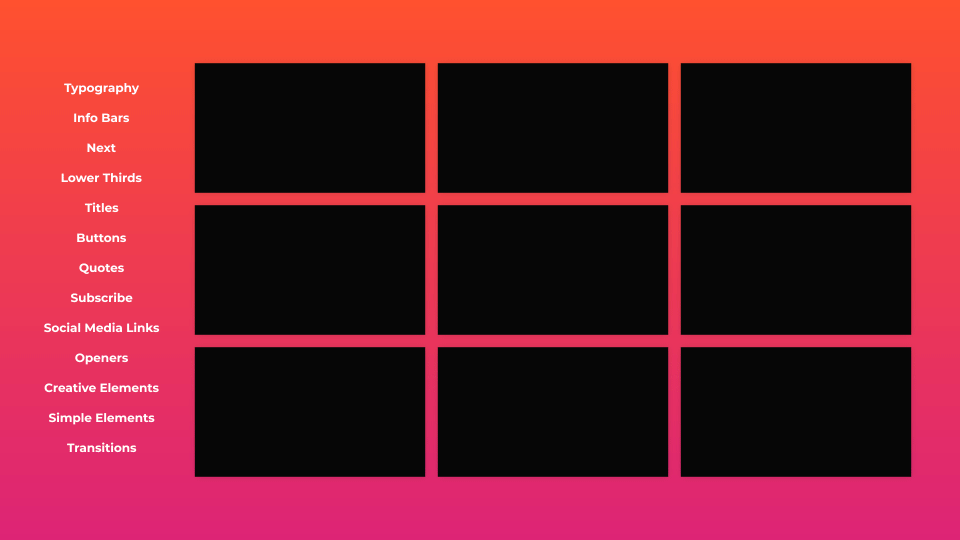 Notes
Music is available here: In that Future Bass by 7_Keys.
Customization
If you have any questions or need customization, please feel free to contact us!
Attention
Dear Customers! Please pay attention, that these are .mogrt files. They may have some customization limitations, so for some changes you may need After Effects installed on your computer, if so, you can download trial version of these Software.
Thanks for downloading!
Please enjoy!:)