. Mobile for app promo, 30 seconds.
. Phone7 (Black, Jet Black, Red Black, Red white, Gold, Rose Gold, Silver) and Note5 (Black, Silver, Pink, White, Gold)
. PhoneX (Grey and White)
. Full Hd and 30 fps. No Plugins are Required and Very fast render.
. Phone Color Change in 1 Click, very smooth reflection.
. 08 Screen for add pictures or movie (6 Ver, 2 Hor)
. Null to tracking 3D, camera are available for all scenes
. Full Color Control background color, edit text, text color, text positions, onoff shadow and reflection.
. Music not included. You can find Music here:
http://audiojungle.net/item/promo-background/11094146
. UI PhoneX not included. You can find UI here:
https://graphicriver.net/item/multipurpose-ios-ui-kit/22322652
. Guide with pdf file
- how to change background color
- how to change phone, and phone color
- how to turn onoff and edit reflection
- how to change screen app
- how to change text, text color and positions
- how to connect to null with animation
- how to render movie
———————-—
Update ver3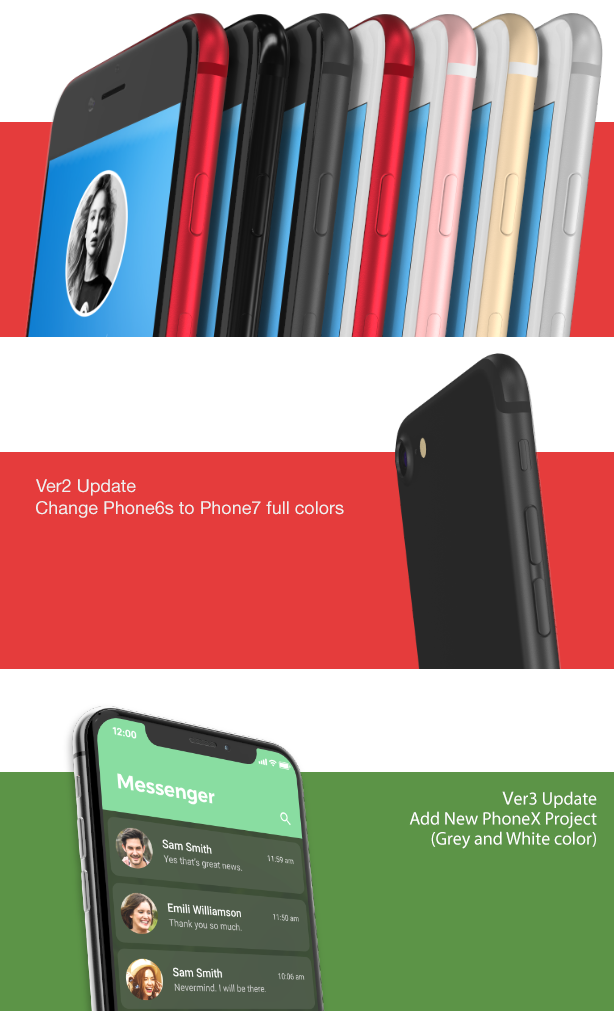 Thanks for preview and download it

———————-—
Thanks you for download and rate me !