Hi and welcome to my newest project called \LUMNIA' inspired by Nokia Lumia 800 7 placeholders for quick and simple promotion, photo album or even presentation in the package you will get 3 BONUS image modes and ''7 minute'' tutorial you don't need any plug-ins, for more information check below. Enjoy.
NO PLUGINS!
3 different image modes
30 Fps
Full HD 1080p (1920x1080)
1:07 Seconds long.
Supports After effects CS4/CS5/CS5.5/CS6/CC/CC2014
Comes with 7 minute tutorial
Font Used;  <a href="http://www.1001freefonts.com/font/Discognate.zip" rel="nofollow">Discognate</a>
Music used; Spot
By <a href="https://audiojungle.net/user/musicant">Musicant</a>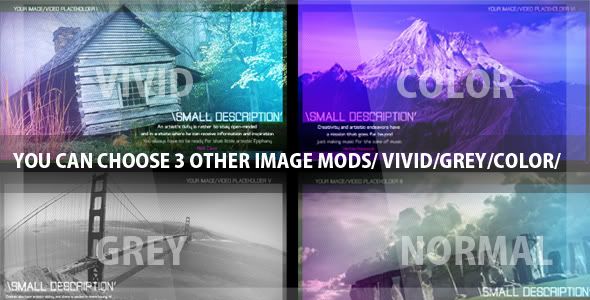 If you need anything or you want to ask some questions just e-mail me at; pichwise@live.com If you like my Projects, and you want more, go to; http://www.youtube.com/user/PichwiseTV And SUBSCRIBE to my YouTube channel! If you want to be updated with all my future works like me on facebook! http://www.facebook.com/pages/Pichwise/217987328214146?created