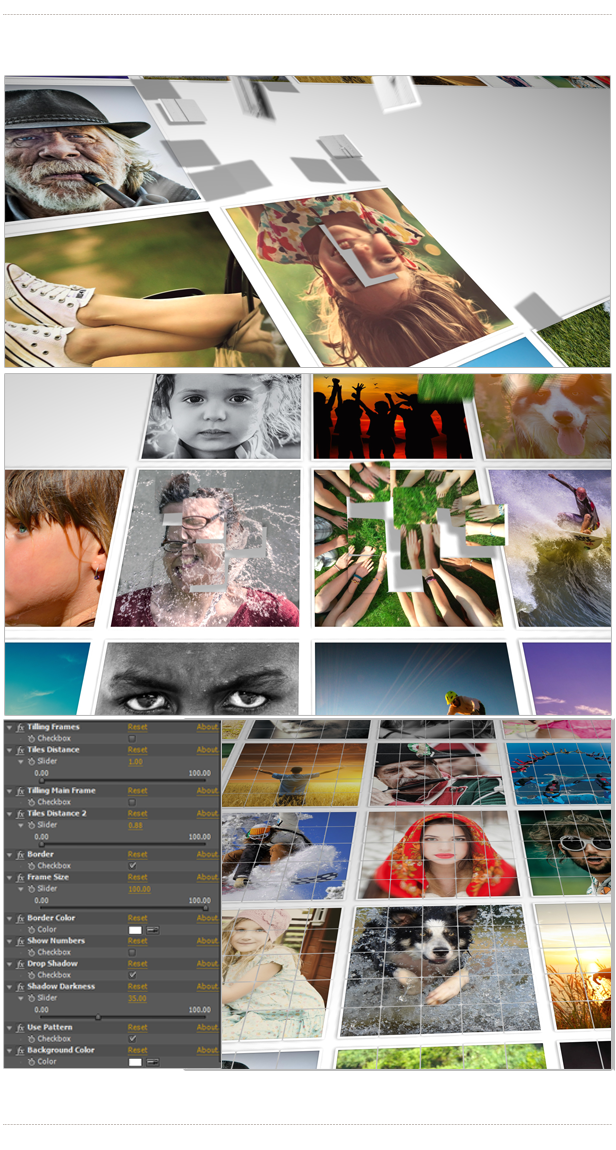 FEATURES
80 Place holders
No plug-ins required
CS5 & Above
Video tutorial included
1920×1080 Full HD
Preview video music file can be downloaded here.
Photos in preview with permission under CC licensing:
vintage-woman,  summer-young-woman, sunflower-field, touch-sun, sand-castle, road-highway , man-glasses-hipster, cute-pet,  Wet-Face-Girl, attractive-female,   Wondered-Kid,  Man on Car, Pretty-Girl,  Couple on Beach, water-battle,  Little-Model,  Boy Smiling, Bear-Child-Walk, happy-child, matrimony-wedding, girl-face-cap, children-sudan, cheers-positive, couple-bride, face-men-black, portrait-eyes, girl-sunset, legs-window, man-masculine, man-look, old-fisherman, desert-jump-joy, man-beard-hipster, girl-rose, water-woman, beach-seashore, girls-sled, teamwork-together, woman-blowing-bubbles, blowing-glitter, summer-young-woman, pretty-glamorous, girl-portrait, cute-pet, anas-drake, dog-water, summer-sunset ...
 Feedback
Like this package?  We really appreciate your feedback. So please don't forget to rate, thanks!  
Support
If you need more tutorials or help, email me through my profile page here.